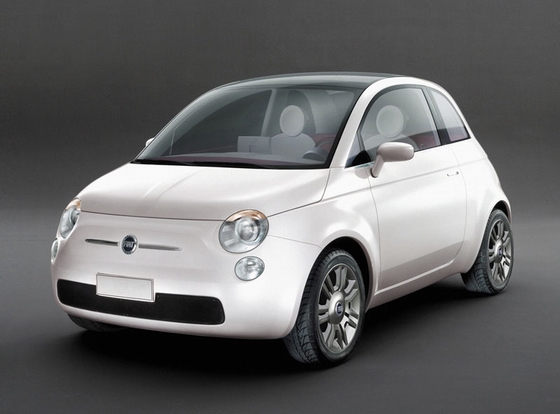 Fiat 500 electric version will be introduced at the International Auto Show in Detroit in the Chrysler stand. Along with it will be this presented the entire range of Fiat 500. Americans from Chrysler will present, in world premiere, a 100% electric version of Fiat 500 at Auto Show in Detroit. Besides, people at Chrysler will present a Lancia Delta wearing American brand logo.
For now, these plans were disclosed by a source who preferred to remain anonymous within one of the two alliance partners Fiat-Chrysler. Chrysler officials declined to comment this decision for now. As you know, Sergio Marchionne wants to sell Lancia models in Europe under the name Chrysler, Lancia name would remain only on the market in Italy.

Merger between Lancia and Chrysler will take place gradually, but is inevitable. Moreover, both brands are under the direction of Olivier Francois. People from Chrysler haven't immediate plans to sell the two models in the United States, but this does not prevent them to submit the two models in this event. Some of the Chrysler stand at the Detroit Auto Show will be dedicated to Ferrari 458 Italia and Maserati GranCabrio. Unfortunately, Chrysler officials declined to make any comment on the vehicles that will be presented at International Auto Show in Detroit, none of the models above were confirmed.