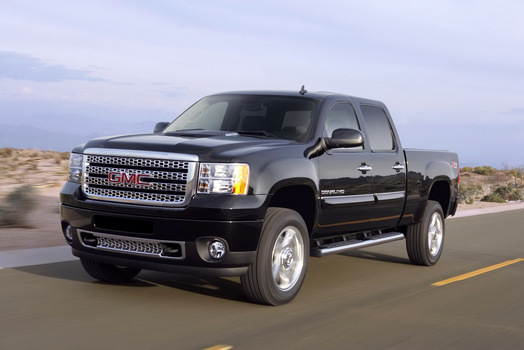 The first details about this so called Sierra HD were released by GMC and the first things I'm about to tell you are that the car comes equipped with a V8 diesel engine at 6.6 liter capacity. Maybe you didn't know but the Americans are using diesel for their cars, and they are pretty famous for their V8 engines and those huge cylinders.
This new GMC Sierra HD combines all of those mentioned above, using a mechanical taken from Chevrolet Silverado, that V8 engine with those 6.6 liters capacity, supercharged, manages to develop 397 horsepower and a torque of 1037 Nm at 1600 rpm. From the consumption point of view GMC said that with a full tank you will be able to run 1080 km on the highway.
The new model also is offered with a gasoline engine, still a V8, at 6.0 liter capacity coupled at a six-speed automatic transmission. This GMC Sierra HD weights 2873 kg and it's able to tow up to 9 tons. For the first time GMC will also provide a premium version called Denali which includes the 2500 HD chassis.