If you've been curious about the Citroen DS3 Racing limited edition because you saw it at the Geneva Motor Show, then check this out. Citroen revealed all specs, prices and other info regarding the model.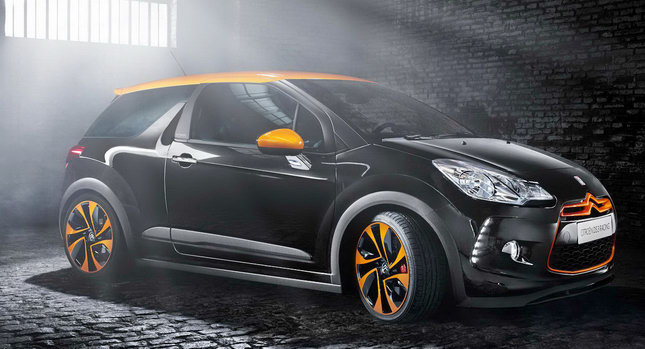 Being designed by the manufacturer's racing team, no wonder that the Citroen DS3 Racing limited edition is a DS3 DSport on steroids. Not only the exterior was modified, but also the interior.
The 1.6-litre engine got a boost and now sports 207 hp and 275 Nm of torque, allowing the Citroen DS3 Racing limited edition to go from 0 to 62 mph in 6.5 seconds, reaching a top speed of 146 mph. The suspension was also modified, along with the ESP, new dampers and the breaking system.
The car's road stance didn't escape from modifications either, as the Citroen DS3 Racing limited edition now has a 30mm wider tracks both in the front and the rear and a 15mm lower ride height.
Two colors will be available for the DS3 Racing limited edition: Polar White with Carbon Grey roof and Obsidian Black with Sport Orange roof. The body screams carbon fibre as a lot of the components are made from it.
Starting at 23,100 GBP, Citroen will be taking orders from September 1. Limited to 1,000 units.