Germany, the place where every complete speed freak feels the need to go at least once in their life and experience the thrills of the Autobahn.
It's also the place where the Koreans at Hyundai decided to launch a new limited edition of their Genesis Coupe which is supposed to be a GT, something fitting for the occasion and place.

According to the company's press release there's going to be a total number of 50 units of the Hyundai Genesis Coupe GT made, each of them sporting a price tag of at €41.990.

Hyundai's naturally aspirated 3.8 liter V6 develops the same 306 horsepower and 266 lb-ft of torque as in the original car so it kind of makes the GT moniker hard to understand.
There's a quad-piped, stainless-steel exhaust fitted to this GT, as well as a few other technical upgrades and still the naming eludes me.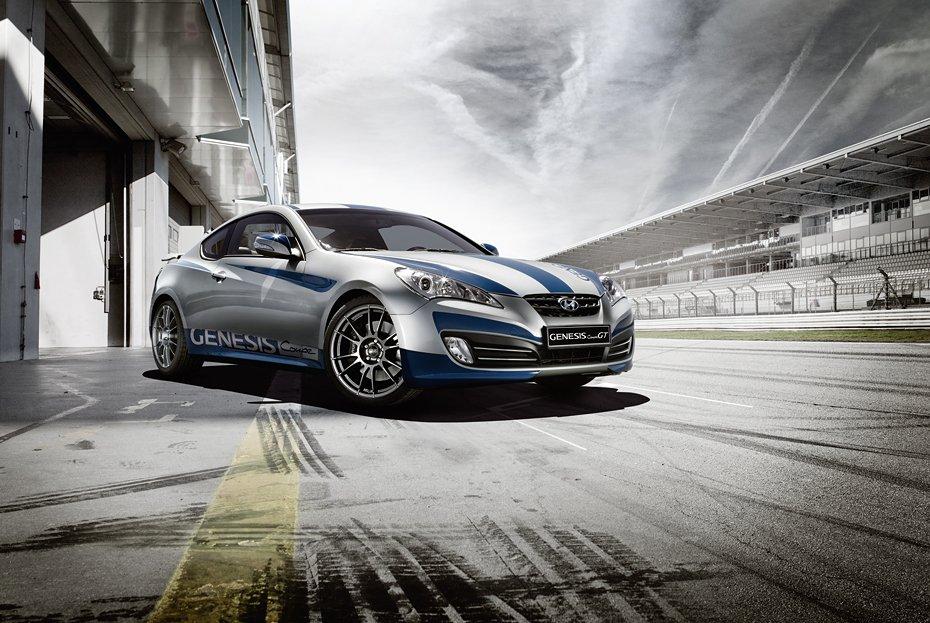 Completing the list of updates is a 30 mm lowered sports suspension, a set of 19 inch light-alloy OZ Ultraleggera wheels and Dunlop Sport Maxx GT tires.
Now I see it, that's where Hyundai got the GT branding idea for their new limited edition Genesis Coupe and it's almost worse than having no point for naming a car like that.
Officially, the German arm of the Korean conglomerate claims that the Genesis Coupe GT was inspired by the Hyundai Schuhmann Motor Sport Team.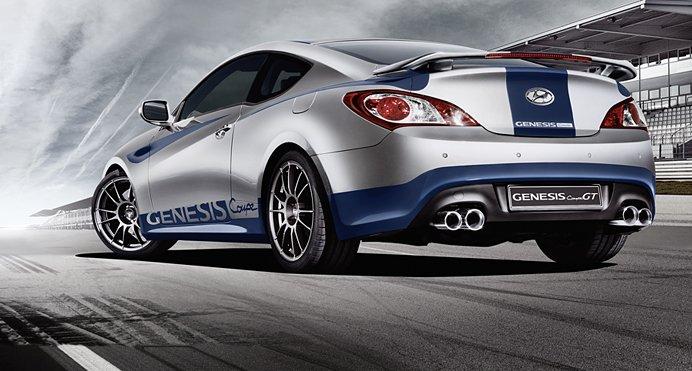 They were the guys that participated in the 24 hour endurance race at the Nurburgring circuit in June with an actual sporty version of the Hyundai Genesis Coupe since it was converted for racing.
On top of this stuff you get an exterior finish that seems to smack of a racing livery and it's pretty much as close as you can get to having your car look like the racing car.
Like I said before though, it's not really going to make you go any faster, but the Hyundai Genesis Coupe GT limited edition still has some decent performance figures.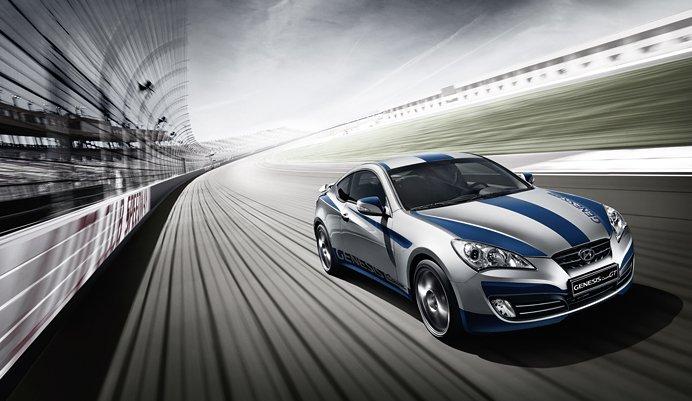 Officialy, the Germany only limited edition can go from 0 to 62 in just 6.3 seconds and it can go all the way up to a top speed of 149 mph.
Source: EGMcarTech