Though not as often as many would like to see it happen, the automotive industry has a few occasions when it is very generous.
The guys over at GM will be handing over a special car off to charity.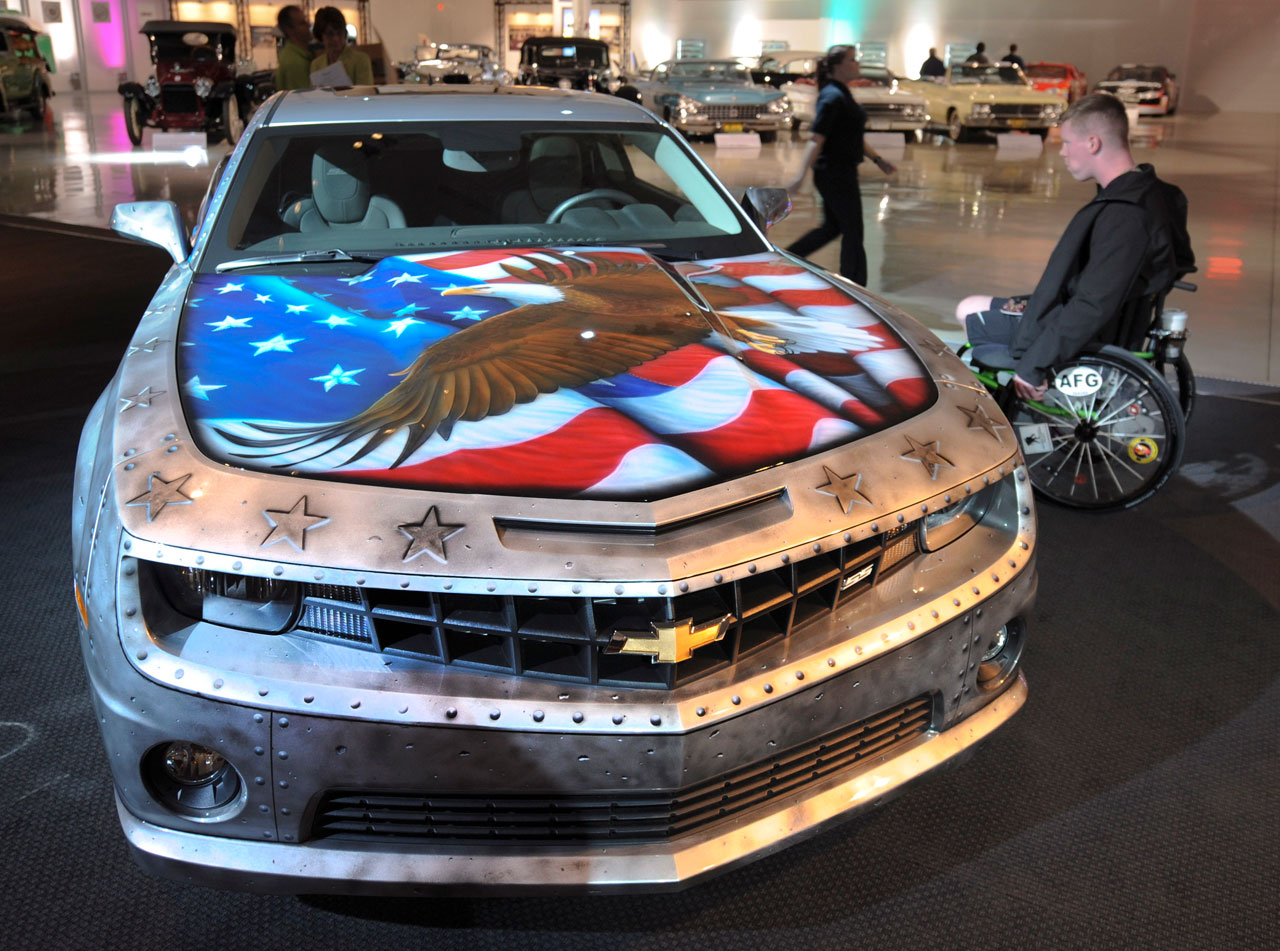 Destined to help quite a lot of people in the process, the vehicle in question is a custom built version of the Chevrolet Camaro pony car.

The new creation will be auctioned off and the proceeds will be headed over to whatever vets around the U.S. may need help. By the way, the special Chevrolet Camaro will help veterans, not veterinarians, in case you were uncertain.
What makes the Chevrolet Camaro special enough to auction off is not the rare generosity moment of the automotive industry.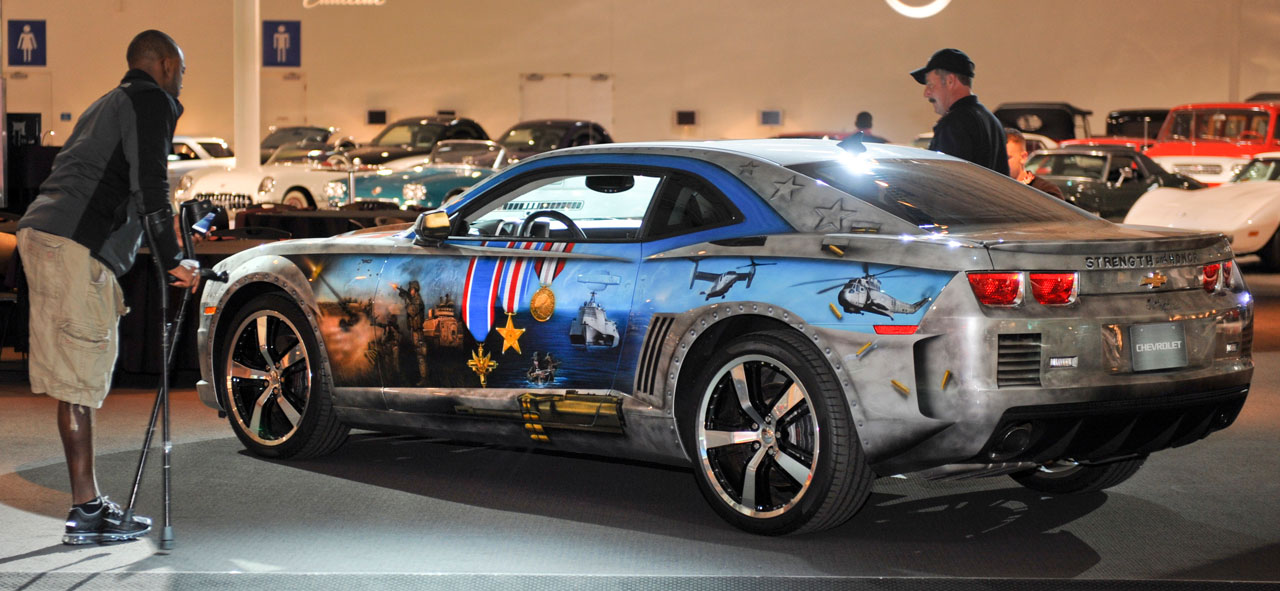 It's actually the new exterior paint finish that pays homage to the various branches of the country's military (all five of them to be precise) and some of lucky enough fellas to have obtained any of a series of medals.
The special new exterior was airbrushed by artist Mickey Harris. It truly makes the Chevrolet Camaro, an already special looking car, stand out from the crowd completely.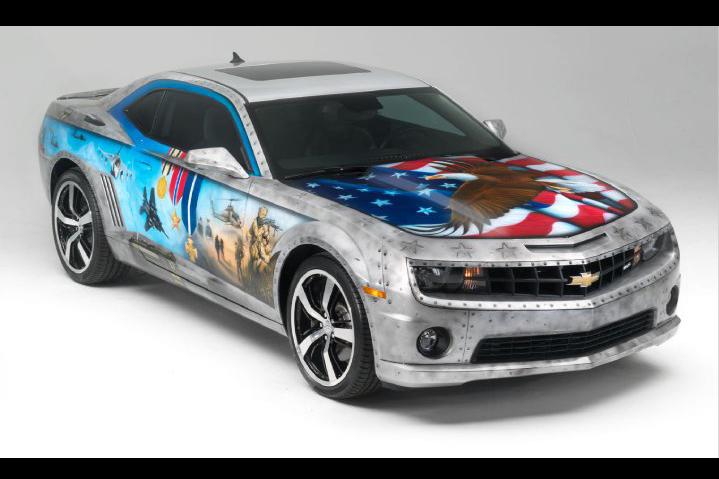 Pending all of its photo shoots, the new Chevrolet Camaro pony car will be sent off to the Barrett-Jackson collector car auction to produce some money.
Whatever money the auction wheels in, GM will shift over to the Achilles Freedom Team of Wounded Veterans. This organisation helps those less than fortunate soldiers get some extra compensation.