General Motors has had enough of taking a beating in the high performance pickup truck segment from both sides of the opposition.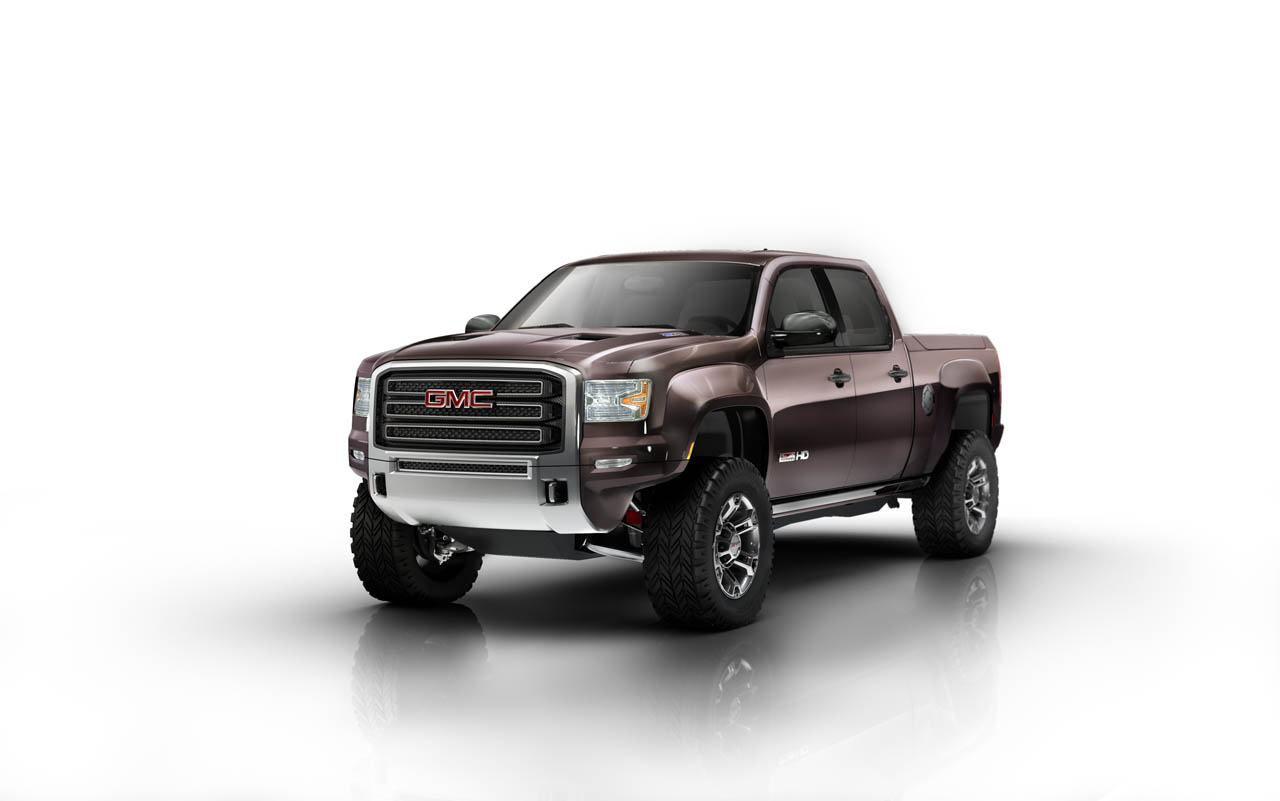 With Ford Churning out off road monsters like the F-150 SVT Raptor and with Dodge selling the Ram Power Wagon hot on their tails… GM had to find something that fits in the middle.

So here we are with the latest concept from GMC. It's called the Sierra All Terrain HD Concept and given the title and press release this should be the pickup for people who want some fun.
The fun however shouldn't compromise performance and refinement. This is what GM has to say but frankly I feel it's yet to grab some wins. My main concerns are with the engine.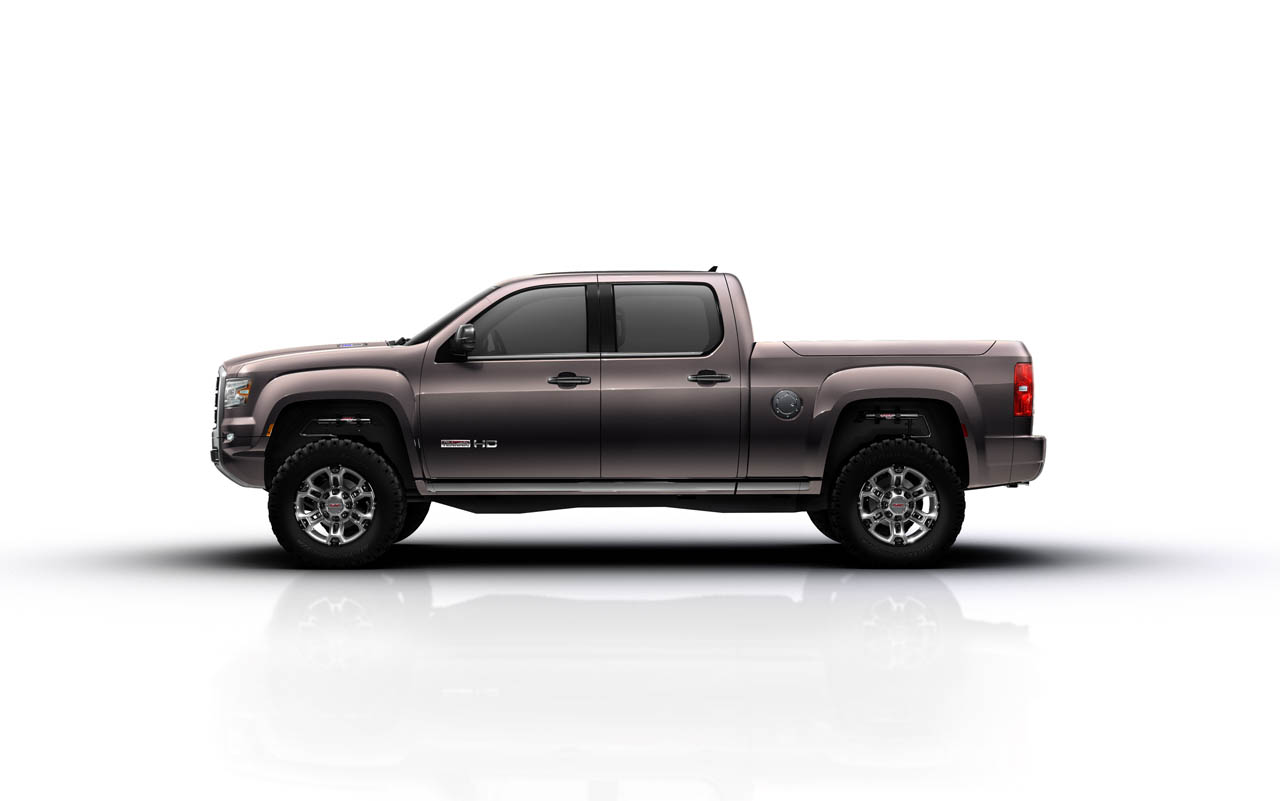 It's a very good engine, it's the 6.6 liter Duramax diesel V8 which churns out some 397 horsepower and 765 lb-ft of torque. All of this power will be headed to all of the four wheels through an automatic transmission.
Somehow I don't see this as a good proposition for fun. In fact, it sounds quite the opposite. This seems to be practical.
In true form the GMC Sierra All Terrain HD is a four-door 2011 Sierra HD with all wheel drive, a slightly higher ride height and beefy tires from BFGoodrich.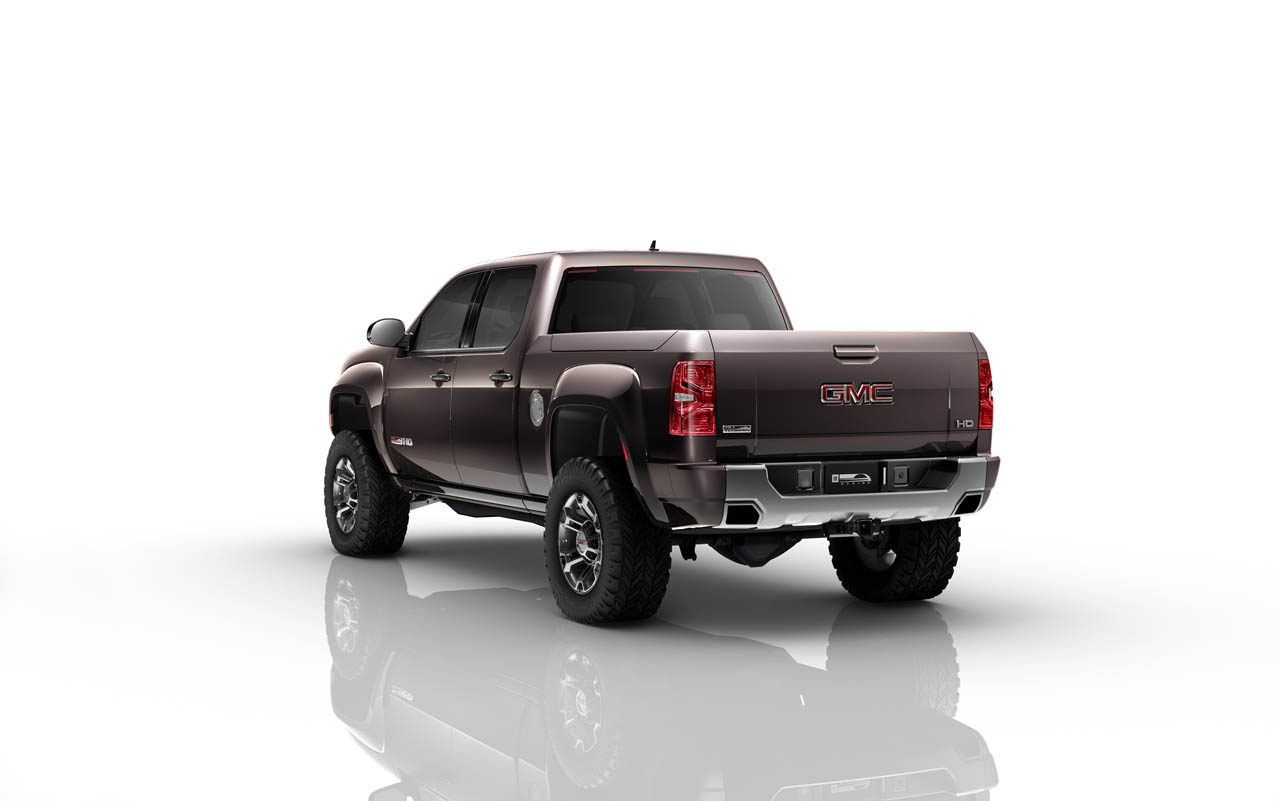 I'm not impressed really, but I do think it still fits the middle somehow. It's not as good as the F-150 nor is at as good as the Ram Power Wagon.