Those of you who were hoping for Jeep to "make a pickup already" will be quite pleased by the following few paragraphs.
Jeep didn't exactly make a new pickup entirely but they do offer a special kit that can make your current Wrangler look and feel like one.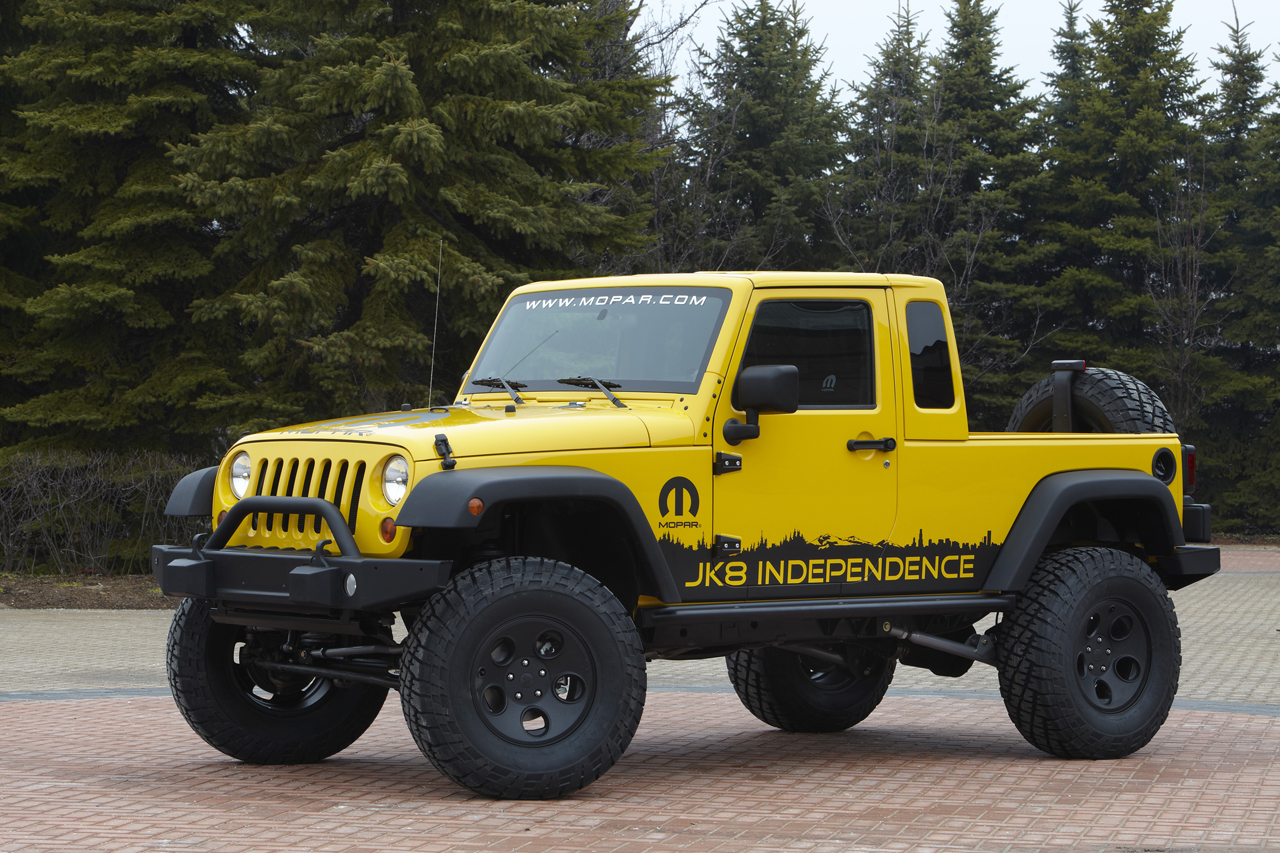 It's based on the already known Jeep JK8 Independence Concept and it comes at quite a decent cost and it's even the sort of conversion that capable people can do themselves.

If you chose to go for a pickup version of your Jeep Wrangler, it will set you back $5.499 to just get the parts together from the dealer.
In return, you will get an incredibly large wooden box from Chrysler which includes a steel bed, inner bed cover, an outer bed sides, sport bar extensions, a fiberglass half-top, a bulkhead and a whole lot of small little pieces that make the big ones stick together.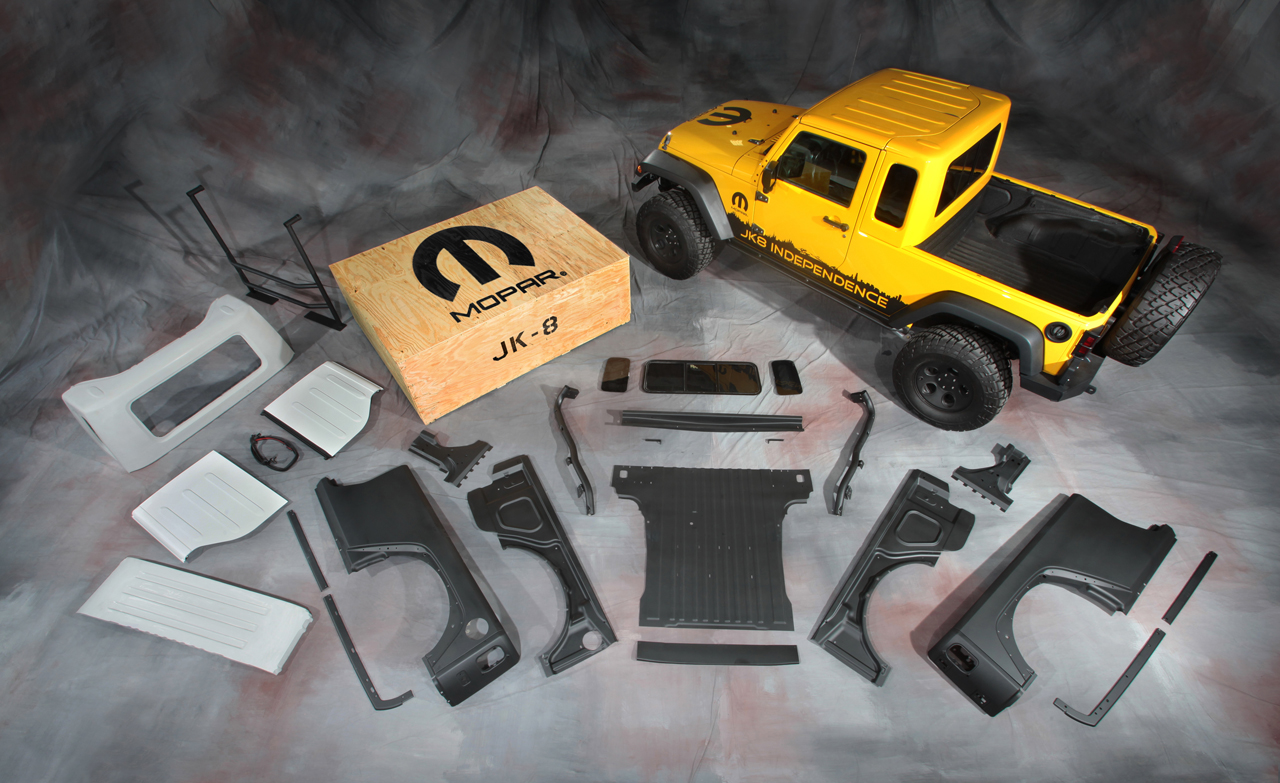 What I find particularly interesting about this kit is that it uses a four door Jeep Wrangler as a base in order to give you a two door Jeep pickup. The ways of the JK8 Independence pack are a bit weird to say the least.
All things considered the base Wrangler Unlimited will set you back $25.545, there's now way you can get a Jeep Pickup, be it through the JK8 Independence pack conversion, for less than $31.044.
This is considering how you stuff yourself to live with the basic standard car and you also need to do all conversion work yourself, in order to keep dealer time costs to a minimum.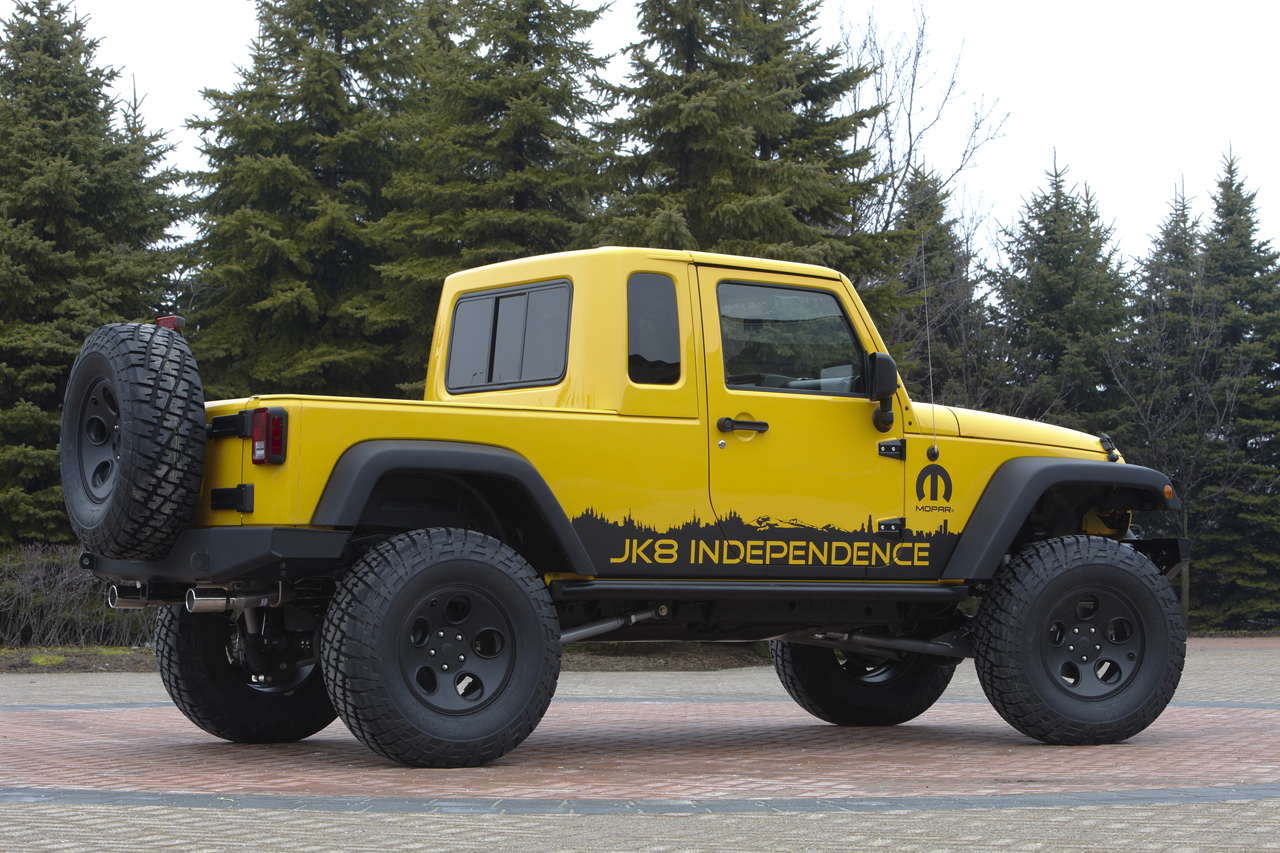 Speaking of minimums, if you're quite the capable chap Chrysler claims that you can put together the JK8 Independence pack in just under a full weekend's work.
We're not sure about the painting process of the new panels but apparently Jeep JK8 Independence pack comes with everything ready-prepped for such a procedure.
Once it is complete, you get a pickup of mid-size proportions but one that isn't exactly a pickup. Even at a time where technology moved on so far few such machines can tackle the same sort of terrain the Jeep JK8 Independence can and there's one more thing about its appeal.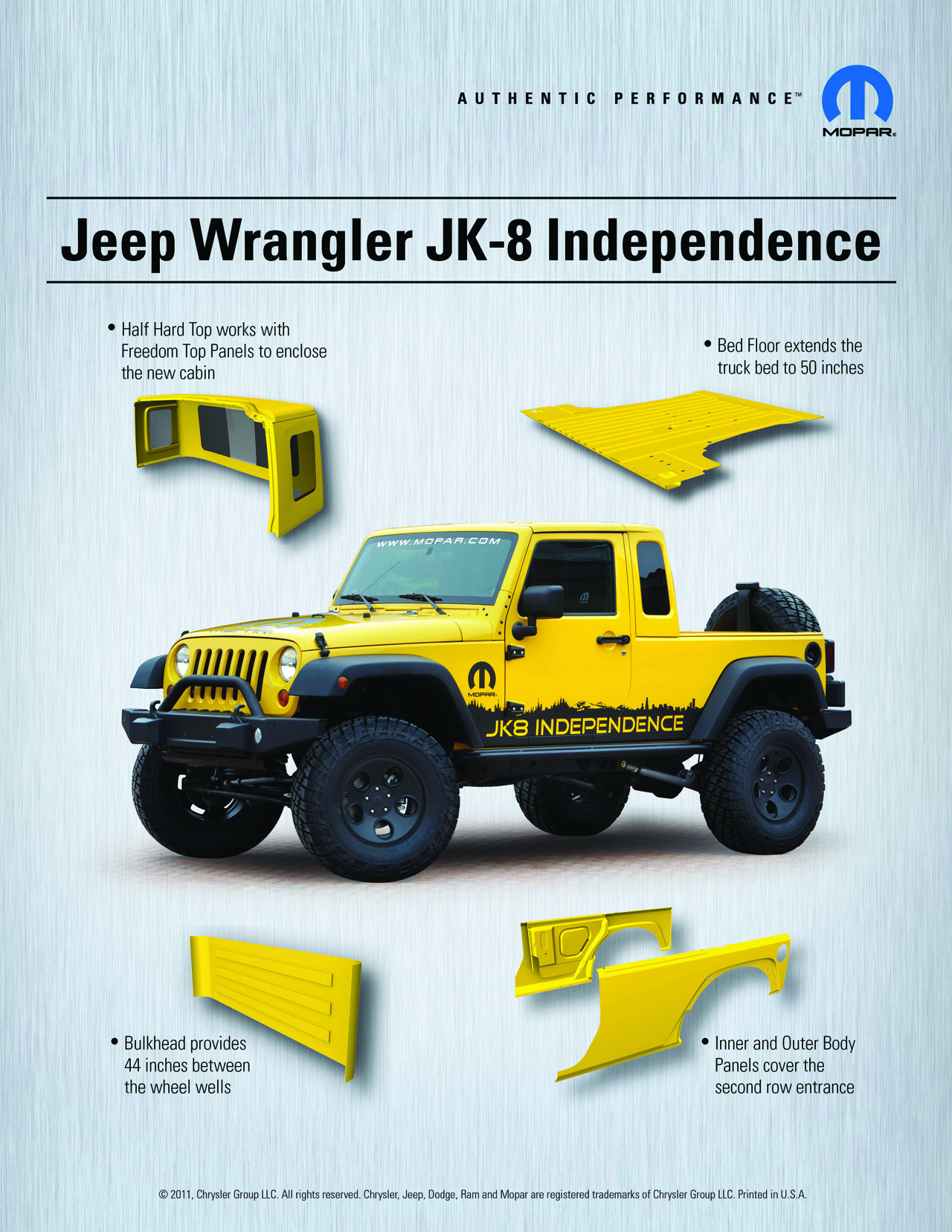 A Jeep pickup truck is naturally cool, but seeing how Chrysler actually made the kit available just so that enthusiasts making requests for such a car would get their own way. That makes the JK8 Independence package so much more than cool.