The British made Land Rover Defender met up with the German tuning company Startech and they started to fool around.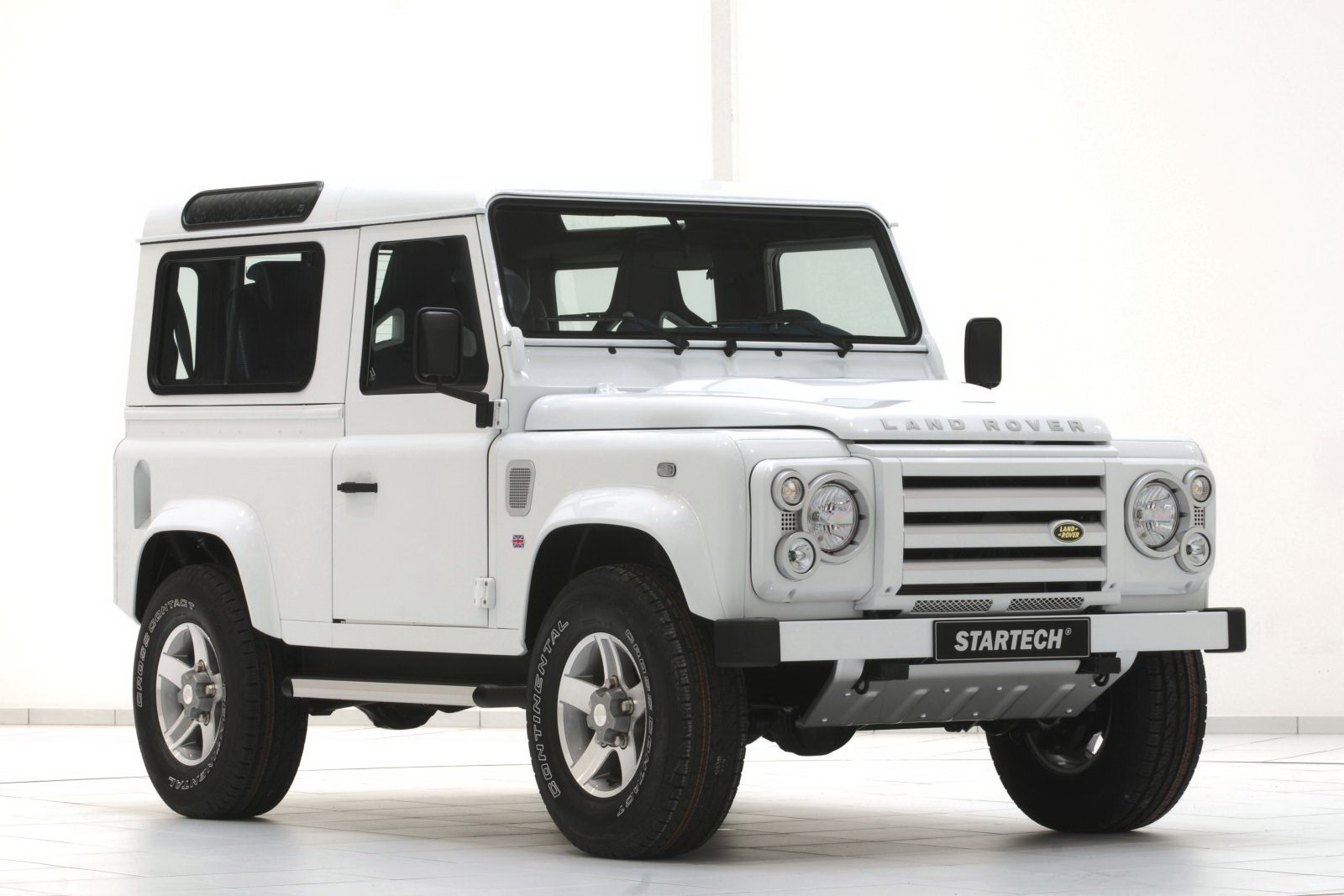 The end result isn't that bad but it's not exactly poetic.

Perhaps it's because I was expecting somewhat more serious modifications from the 2010 Essen Motor Show. Perhaps it's just because I'm not very familiar with the Land Rover Defender.
Either way, I don't think the Startech Land Rover Defender is something worth turning a head. Surely that's the whole point of tuning.
I don't like loud, kitschy tuning jobs but I do like custom creations that stand out at least one bit.
Startech basically took the regular Land Rover Defender and did a professional make up of it. The modifications include bigger alloy wheels, a new front grille which comes from a different Land Rover and recolored front lights.
The bright white paintjob doesn't do it for me either but that's a matter of taste.
According to Startech, this Land Rover Defender custom job is called the 90 Yachting Edition and it draws inspiration from a nautical theme.
I don't see much of the nautical theme on the outside but the interior does save up appearances a bit. The interior of the Land Rover Defender 90 Yachting Edition has wood flooring.
Other calls to the sea come from the navy-blue leather with contrasting white stitching that covers everything from the doors and dashboard to the Recaro seats.