The famous Lexus LX570 was recently the star of an impressive body kit upgrade, thanks to the aftermarket specialists from the Larte Design tuning company.
We are talking about a serious upgrade carried out at the body, which makes the LX570 now more aggressive, also codenamed the "Alligator."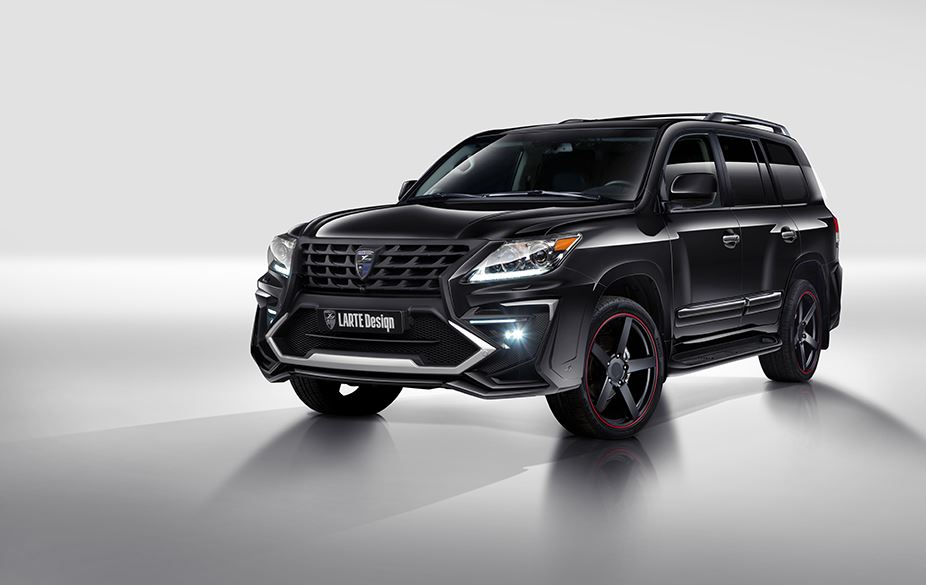 The Larte Design tuning has thus operated on the front fascia, which is now completely revised, with the side and the rear bumper to continue the aggressiveness with the LED daytime running lights, the Remus exhaust as well as the 22-inch five-spoke alloys.
The body kit package has been entirely made out of high-quality fiberglass, whereas the Australian specialists from Remus have managed to introduce an electronic valve control into the car`s pipes, which makes the LX570 now roar dangerously.
In terms of powertrain modifications, there are no words yet released by the Larte Design tuning, but we should expect the same untouched 5.7-liter V8 unit, with 383 horsepower and 546 Nm of torque.