I really love auto shops playing around with sportscars like Ferrari to offer unique design and the stylish look that would make everybody turn their heads after.
It is also the case with Luxury Customs, which has transformed Ferrari 458 Italia in an upgraded one of a kind car, receiving a full black design to its exterior.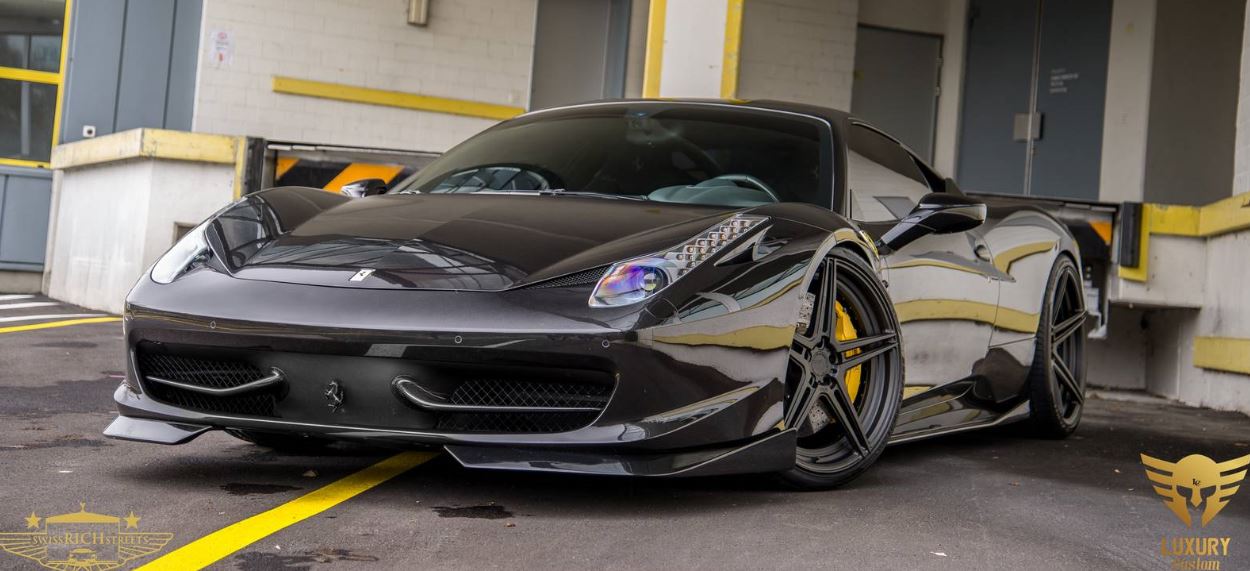 If you also own a Ferrari 458 Italy in black color, than you would probably eat your heart for not upgrading your supercar into a black special edition design.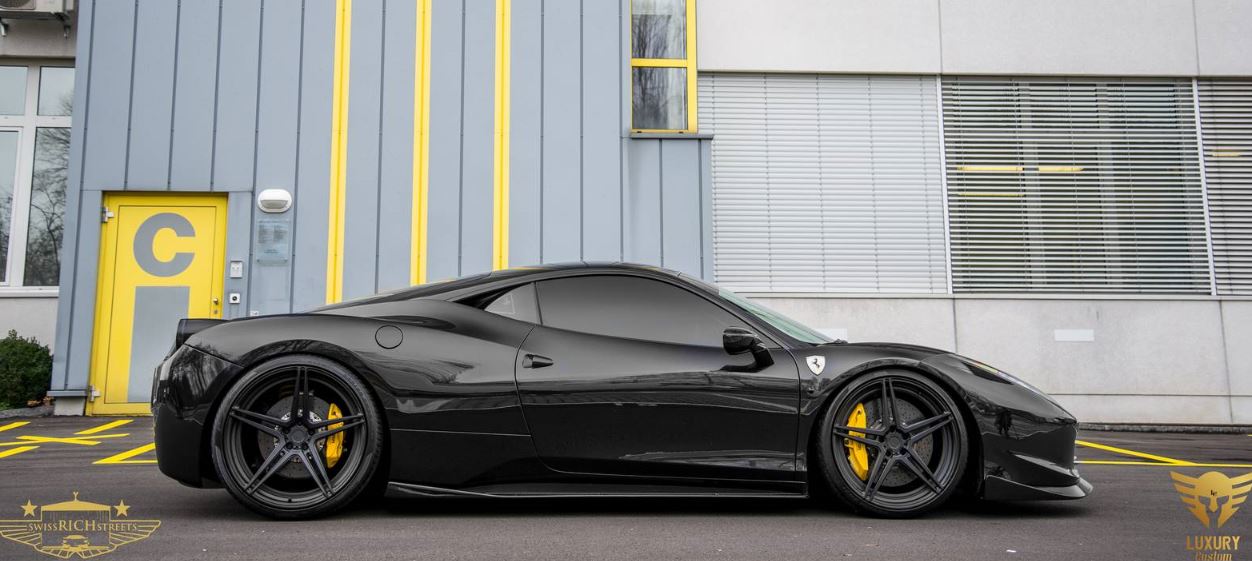 The upgrades refer to special treatment for the car`s windows, the ADV1 wheels, the taillights and the rest of the body as well. The Ferrari`s logos are also painted in black, in contrast with the yellow painted brake calipers.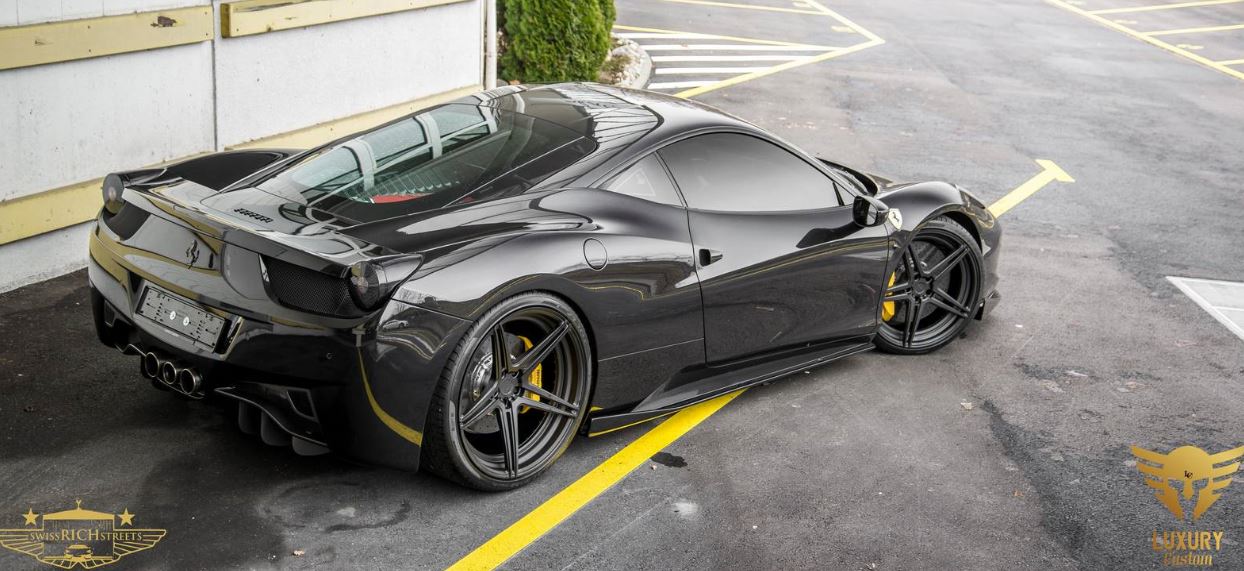 Being launched in 2009 as the replacement for the F430, the Ferrari 458 Italia is offered in two body styles, the 458 Italia Coupe and the 458 Spider Convertible, sporting a two-seat, rear mid-engine and rear-wheel drive.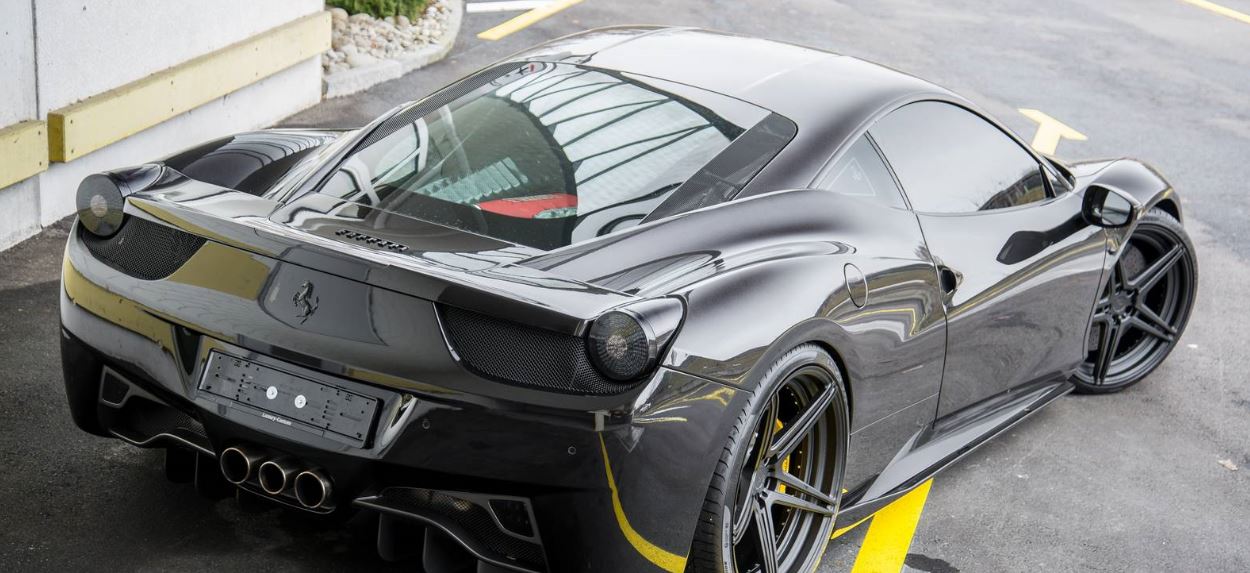 As for its power, the Ferrari 458 Italia comes equipped with a 4.5-liter and 562 horsepower and 540Nm for 398 lb-ft of torque.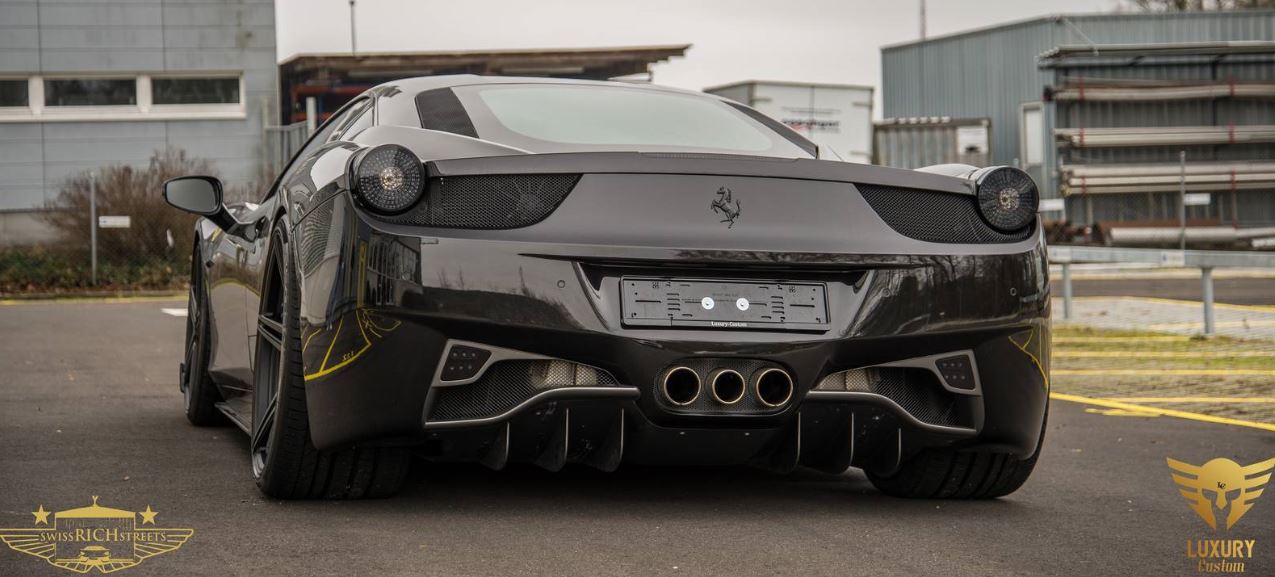 The 458 Italia hits the 100 km/h in just 3.3 seconds, having a top speed of 352 km/h. Enjoy the photos.