Earlier than expected and in in quick succession to the sedan based C Class Black Series, Mercedes has been spied testing their latest performance monster.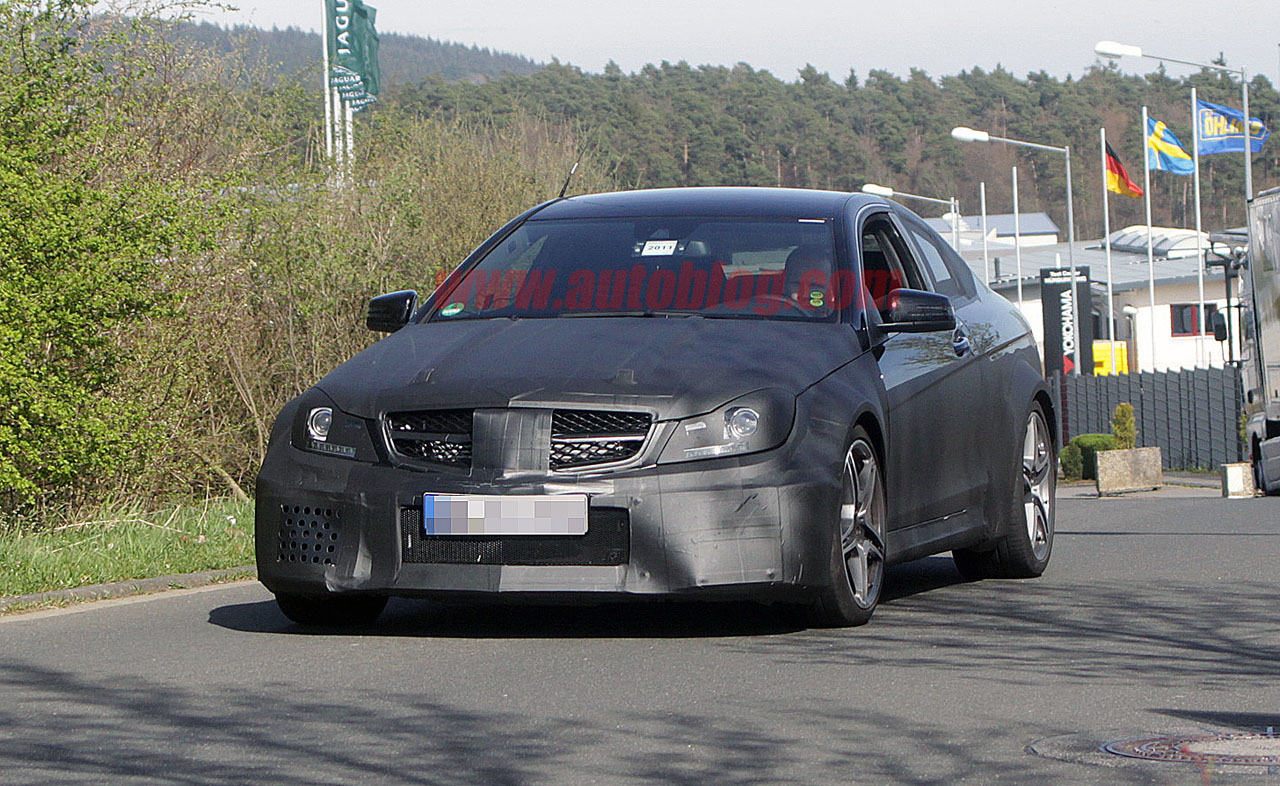 Based on the 2012 Mercedes C63 AMG Coupe, the Black as always, promises to deliver that much more, but at the same time increase the x-factor that is excitement in a car.

Since you can see the state of the camouflage this test mule is wearing in the spy shots, there's no point in talking about certainties regarding the specs or looks.
Expect it to be similar to a 2012 Mercedes C Class Coupe in looks, having some flared wheel arches and possibly a new set of bumpers on either side.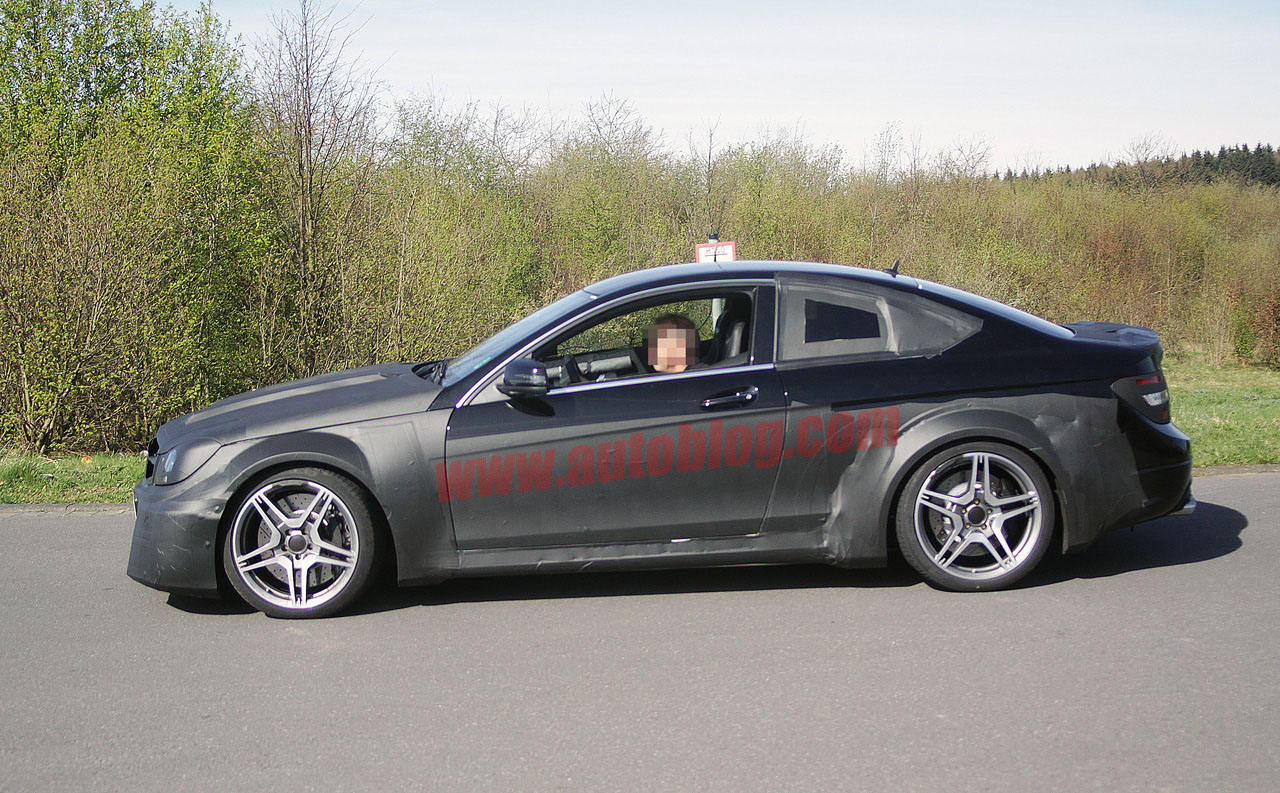 As you'd imagine, the rear seat is eliminated from the equation, but I wouldn't expect the weight to go down by much or at all.
This is because AMG's Black division have a habit of over engineering the underfloor components to a point where they add quite a bit of weight in order to keep up with the fury of the engine.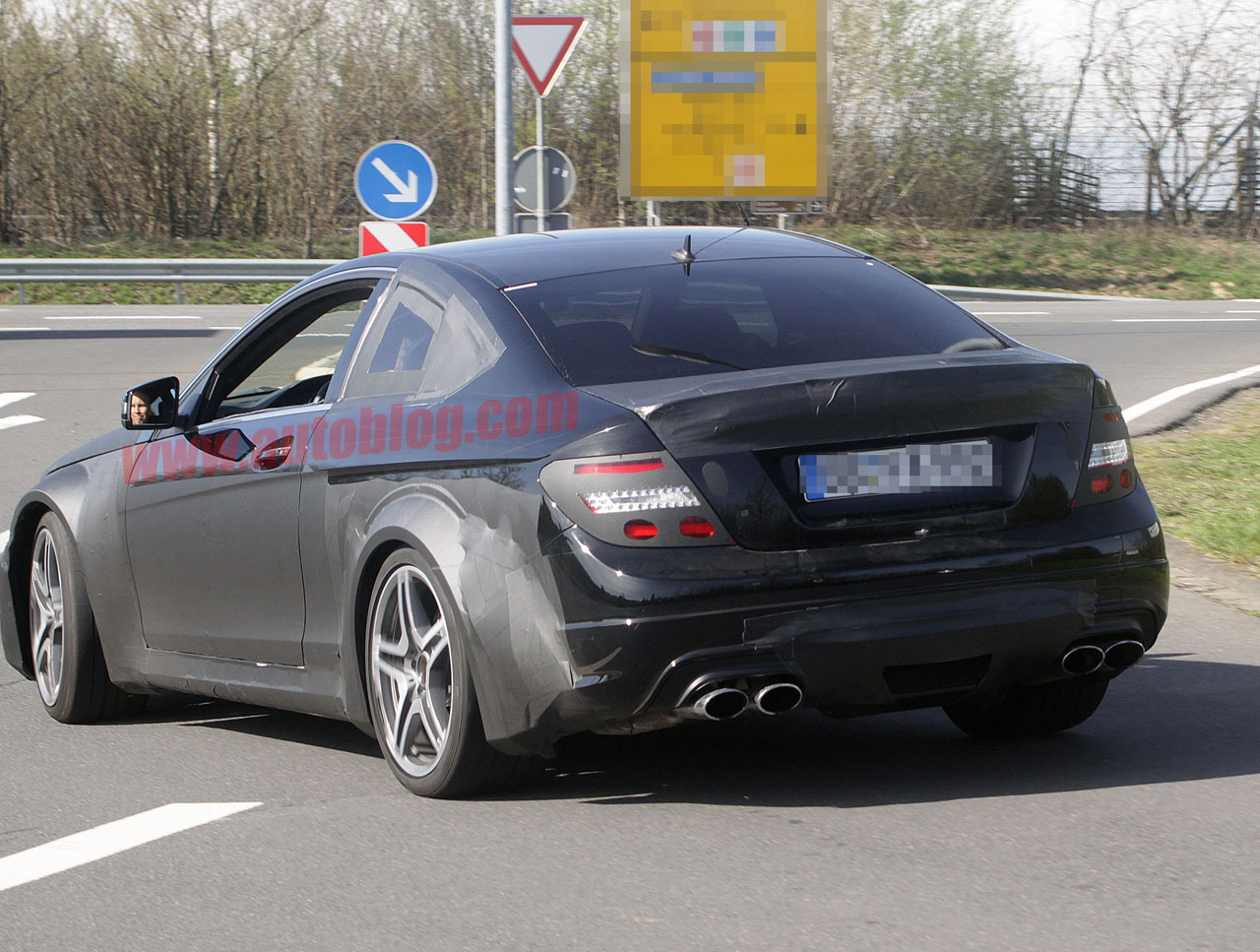 The engine in the Mercedes C63 AMG Coupe, develops just over 450 horsepower, so expect the Black Series version to come a lot closer to the 500 figure.