You may remember the first info leaked by Mercedes on the CLS Estate a few weeks ago.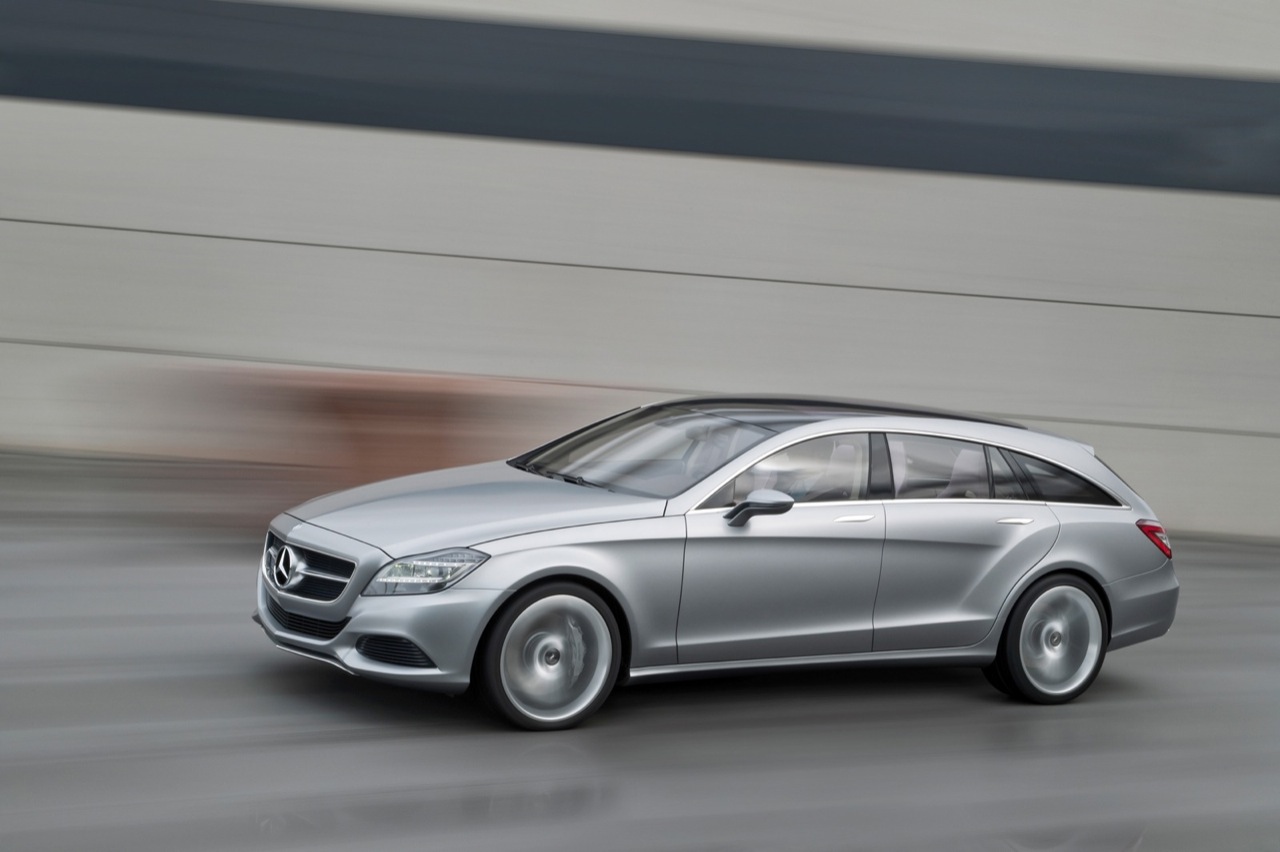 Well now this car sees actual form as a concept and it's called the Mercedes-Benz Shooting Break Concept.
The car that Mercedes unveiled today shows that there still may be hope for the estate buyer just as the CLS revived the estate as a good looking car. The Stuttgart automaker has announced that this concept will make its debut at the Beijing Motor Show, sometime later this week.
This model brings together features from the F800 Concept, from the Mercedes SLS AMG, from the FASCINATION Concept car and is hailed by Mercedes as some future insight in the design possibilities of the Coupe Concept.
The bonnet of this concept covers up a 3.5 liter V6 engine that develops 306 horsepower and 273 lb-ft of torque that features BlueEFFICIENCY technology in order to obtain better fuel consumption. Some other interesting technology that can be found on this concept is the dynamic full LED headlamps that are a world premiere on any car.
Should this concept hit production, it will be the best competitor for the BMW 5 Series GT and i have to admit, as far as looks are concerned the Mercedes-Benz Shooting Break Concept is already winning.