The one thing about betting on Super Bowl odds is that you can usually tell between about three or four teams that are probably going to win the championship. It takes a while to develop a team through the draft and free agency, and you know when a team's title window is opening – and subsequently closing.
NASCAR betting used to be like the other major sports – you knew it was either going to be Jimmie Johnson or Tony Stewart winning every week and then a few years later, either Kevin Harvick or Denny Hamlin. 
We've seen a revolution in the 2022 NASCAR season with parity, and that's come with the new next-gen cars. Through 29 races in the 2022 season, there were 19 winners, tying the all-time record. That has shown that any driver can win on any given week, but is that an asset or a detriment to bettors? 
Is NASCAR Parity Good or Bad?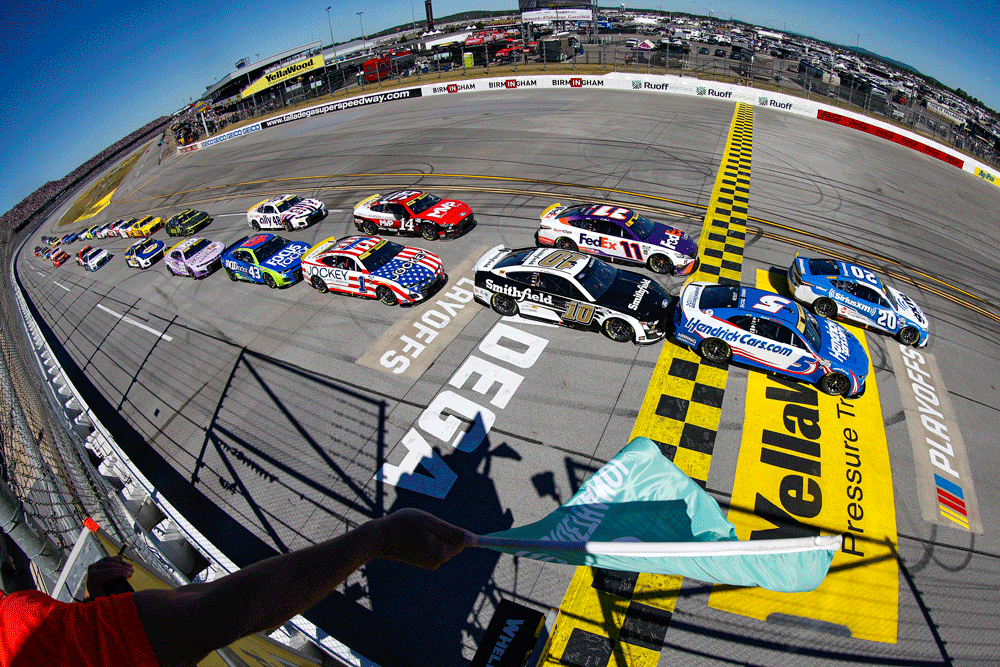 Five or six years ago, it seemed like Hamlin, Harvick, or maybe even Kyle Busch was going to capture the checkered flag each week. The NASCAR odds would reflect that too, though, with odds for a race +250 or even lower, which is crazy in field betting sports like racing or golf. 
Of course, knowing that two or three different drivers have the best chance of winning has some advantages. +250 odds are still a great ROI compared to -110 in sports like football or basketball. That being said, putting $100 on each of the three favored drivers and winning at +250 is still a losing wager.
The fact that any driver can win a NASCAR race in 2022/23 means it's harder to pick a winner – but much more profitable when you do. You could pick wrong on 35 races but hit just one at +5000, and it's a winning betting season.
Parity in NASCAR betting is both frustrating – and not. A +5000 underdog driver isn't supposed to win the race, so when he doesn't, you're not surprised. On the flip side, betting a large portion of your bankroll on a driver who has finished no worse than third on a track the last five seasons and then crashes out with 20 laps left is just brutal.
Is There That Much Parity in the 2022 NASCAR Season?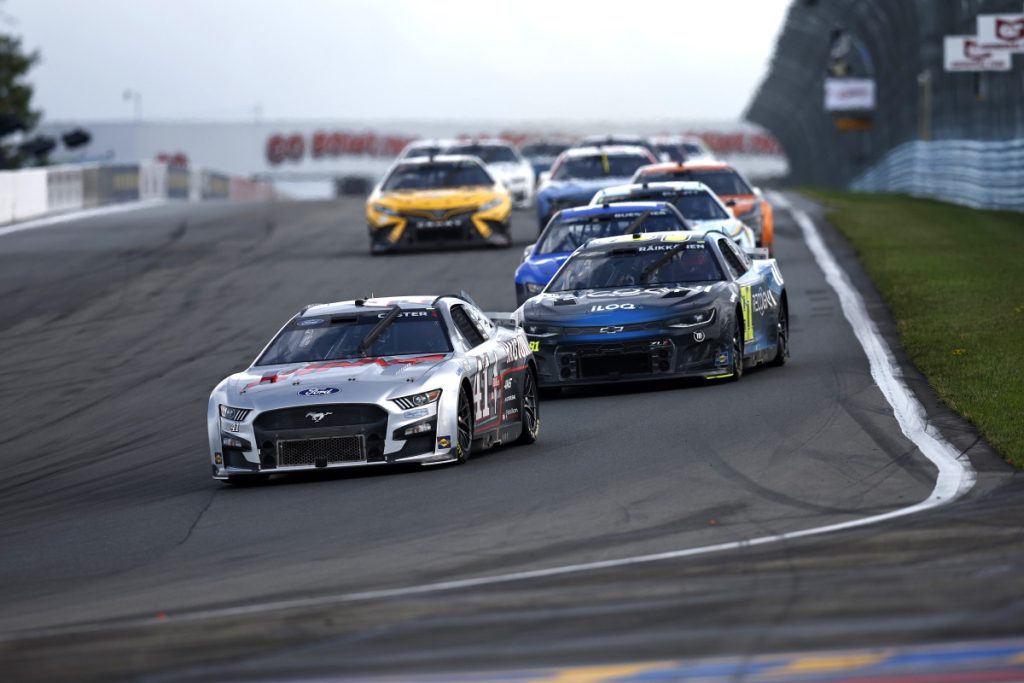 The fact alone that 19 different drivers won the first 29 races of the 2022 NASCAR season tells you that there's parity, but the big shocker was who was winning these events. We kind of got a taste of this with Michael McDowell winning the 2021 Daytona at 100-1 odds, but that has continued into 2022.
Austin Cindric won the 2022 Daytona 500 at +3000 odds, a nice return on investment considering a majority of the tickets were on Hamlin (+900), Chase Elliott (+1000), and Kyle Larson (+1000). A few races later, Alex Bowman cashed in at the Pennzoil 400 at +2000 when that was Larson's race to take at +350. 
Upsets continued during the 2022 NASCAR season when Kurt Busch took the AdventHealth 400 at +3500, and Daniel Suarez won the Toyota / Save Mart 350 at +2000. Many bettors thought that the variance would cede once the playoffs started, but that was completely and utterly wrong.
Erik Jones would start a streak of non-playoff drivers winning races taking the Cook Out / Southern 500 at Darlington with +7000 odds. That would continue in the second event of the round of 16 with Bubba Wallace capturing the Hollywood Casino 400 at +1800, and Chris Buescher is the 19th different winner of the season at +12500 in the Bass Pro Shops Night Race.
We will see if NASCAR makes any rule changes in the offseason to limit the parity, but there is something nice about every driver having a chance to win week in and week out on the Cup Series circuit.