Frankly, I'm still amazed this can happen but, there you go. Sometimes, info on a new car turns up in print before it does so on the Internet.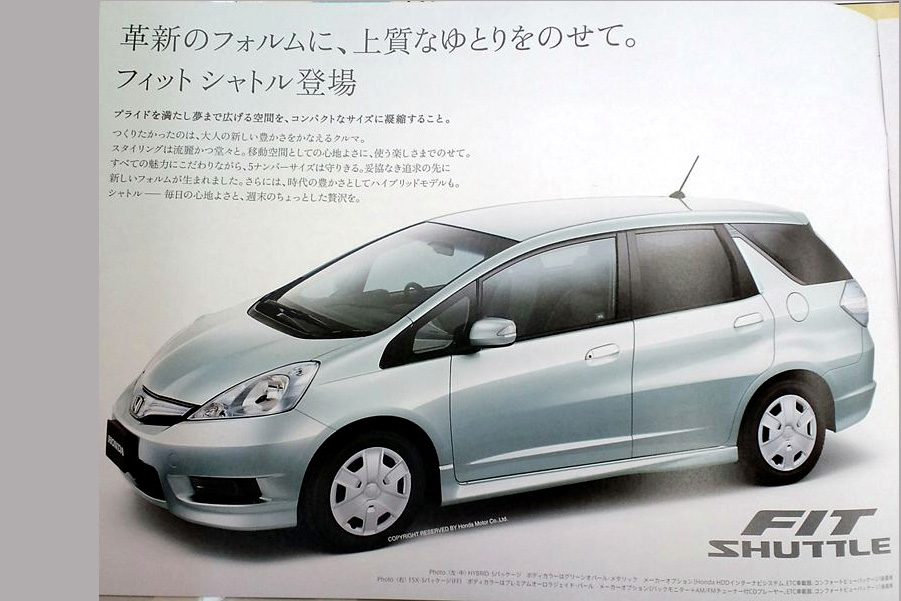 What we're faced with is a brochure from Japan, telling the story of a new body shape for the Honda Fit, a new station wagon like body shape for the Honda Fit.

Generally, I couldn't care less about a new estate of just about any car, much less one that's got that annoying JDM only stamp on it.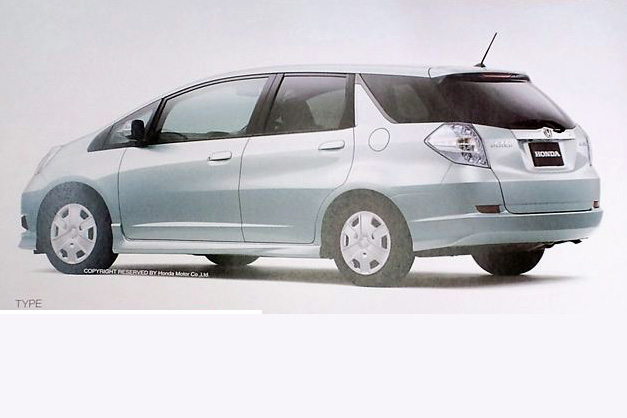 There is something different here though, the Honda Fit is a pretty interesting car. It can provide drivers that aren't desperately over-demanding of a car with everything they need while not charging half the world's oil reserves to buy.
While on this front the Honda Fit may be great, it definitely falls short in the styling department. In estate station wagon guise, it does seem to look more of the part. Perhaps I'm just weird but I do have a strong belief in what I'm saying right now.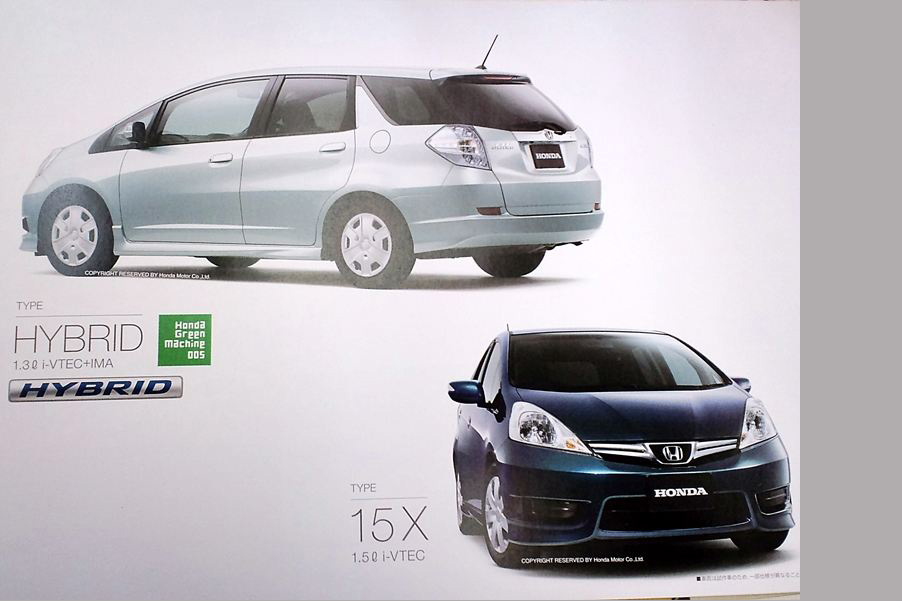 Underneath there's nothing new, the same 1.3 liter or 1.5 liter i-VTEC engine you'd get in the regular version of the Fit and that's a good thing.
The same leaked brochure speaks of an introduction to the Japanese Domestic Market in just a few weeks with sales scheduled to start some two months after that under a 2012 model year.