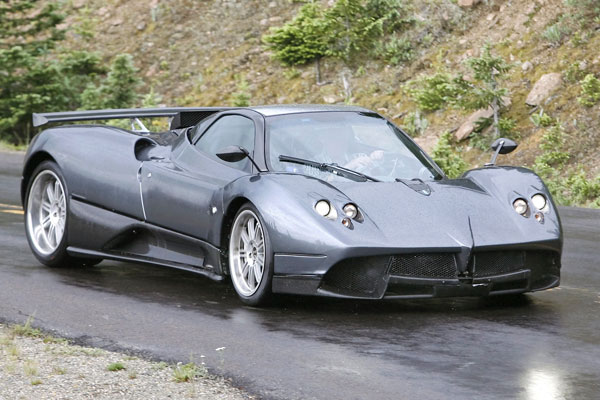 Recently this new amazing supercar Pagani C9 was recently tested in South Africa, in Upington to be more specific. The car was put through some serious test to see if the car can handle, Pagani C9 supported some rough weather tests, the temperature being around 39°C (102°F) close to the Kalahari Desert. The results were pretty good and it seems like the car will be ready in time for its world debut in March at Geneva Motor Show.
The Pagani C9 (C9 is not the official name yet) comes with an amazing power, being capable of great abilities. The car has under the hood an AMG Mercedes V12 bi-turbo engine, having a capacity of 6.0 liter, having a tremendous amount of 700 horsepower and is able to achieve more than 1000 Nm of torque.
The car comes with a lot of new parts, 3.770 to be more exact including specially developed Pirelli tires, carbon-titanium chassis and Bosch electronics. Pagani C9 has a little bit of the Zonda's supercar charm and I'm sure that at the Geneva Motor Show will be a big hit.