Land Rover is bombarding us with announcements, after posting a recent success in sales are now reminding us that the LRX based car that is to fit in the market beneath the Land Rover Freelander will come with an option of either 2- or 4-wheel drive.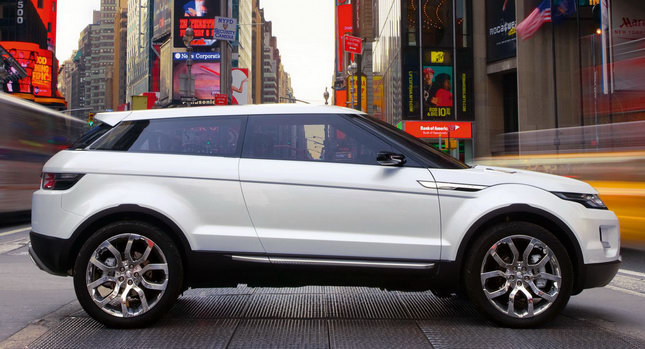 More so, should you go for that front wheel drive version the company ensures you that you've made a good environmental decision as that model will have emissions rated at "less than" 130 g/km of CO2.
The British firm's managing director Phil Popham has stated that while the two wheel drive option is an attempt to broaden the company's horizons they will continue to offer the finest all terrain vehicles possible.
For those of you who do require all wheel drive Land Rover is hard at work at increasing efficiency on those models, something that hasn't really been a key selling point of the company's vehicles. Most efforts in this direction are going to be put towards reducing overall weight and cutting parasitic drive train losses down.
On a different front the diesel-electric "range_e" power train will begin development this year and be available in the 2012-2013 time frame, offering Rover's 3.0 liter turbo-diesel TDV6 with electric assistance and an 8-Speed ZF transmission.
The main objectives of this model will be in achieving the following parameters: less than 100g/km of CO2, a top speed of 120 mph, and an electric only range of 20 miles.