Pitting an aged Trabant against a road eating Nissan GT-R is something like giving a man a piece of juicy steak to fend off a pack of hungry lions: it would be a gruesome spectacle.
Fortunately, this Traband has long ceased to be that old piece of junk that would only go over the speed limit in a freefall.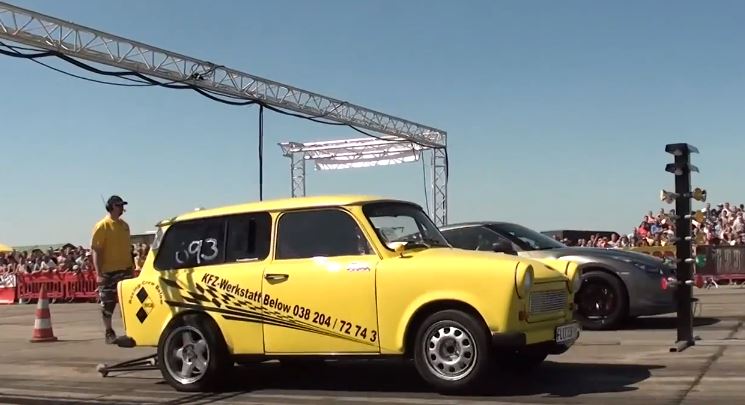 Underneath the unimposing exterior, a lot of power resides, which came after plenty of modifications, with the end result making for a surprise on the race track. The old 600 cc engine was replaced with 3.0 liter turbocharged engine, and some extra welding hat to occur to keep the panels from peeling off at the explosive start, and in the end, it delivered a great show.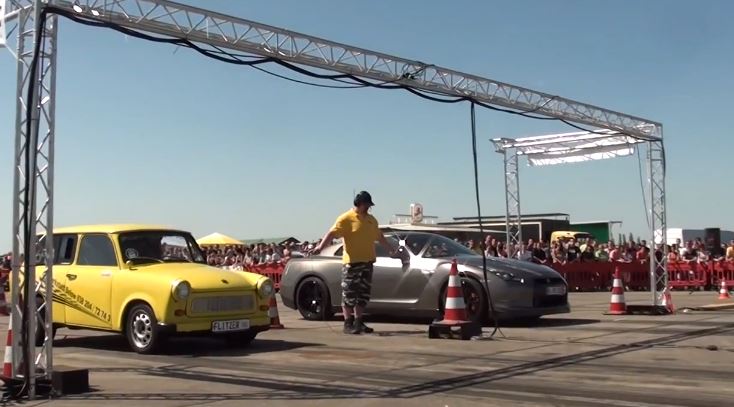 It not only managed to keep up with the 580 Hp Nissan GT-R, but on the quarter mile run, it managed to beat it by half a second, with a time of 11.3 seconds. As impressive it might seem reading about it, seeing it is even more impressive, so watch it just below.