About a month ago, we saw the successfully attempt of Juha Kankkunen to set a new speed record on ice behind the steering wheel of a Bentley Continental Supersports Convertible. The former WRC pilot managed to achieve a top speed of 330,7 km/h in some frozen lands in Finland. At that time, this was the best performance achieved on ice, but since then, things changed.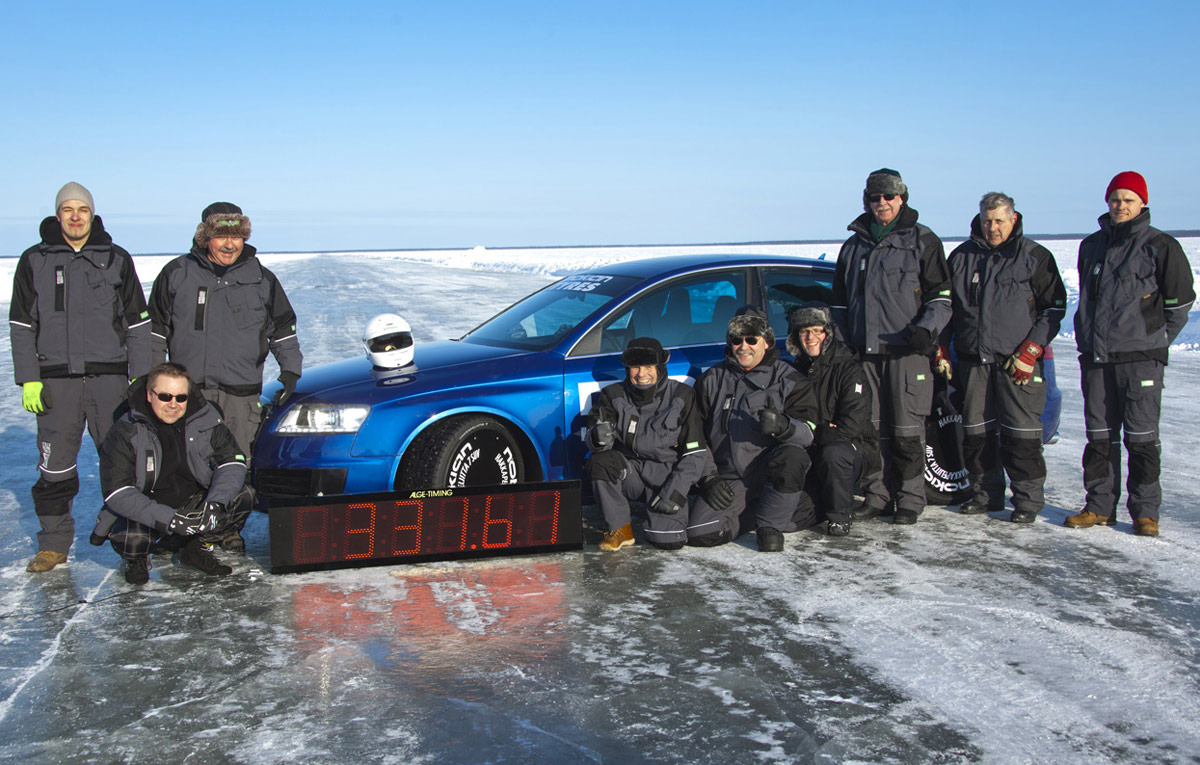 People from Nokian, a tire manufacturer, fitted an Audi RS6 with their new Hakkapeliitta 7 high performance tires and attempted to achieve a new top speed record. With some help from Janne Laitinen, they managed to set a new record on ice and defeat the achievement of Bentley Continental Supersports.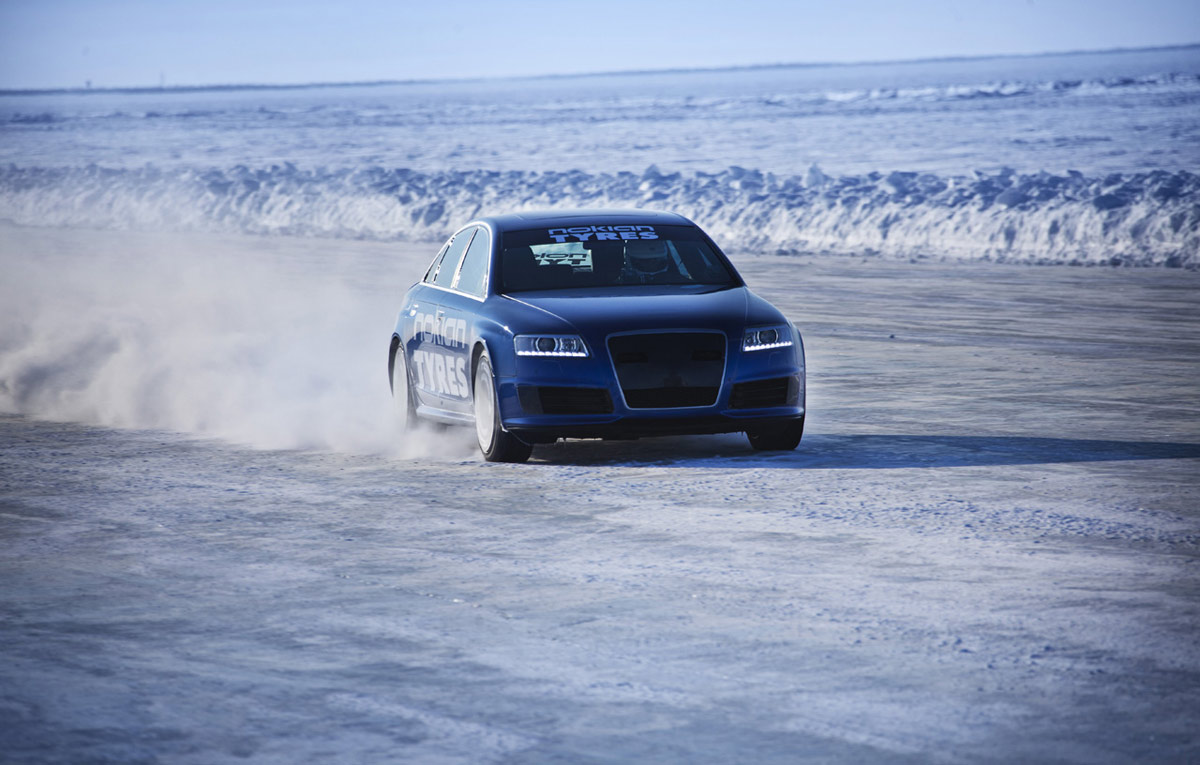 It's true that there is a very little gap between the two records but at such speeds, it really counts. The new top speed record on ice achieved by the German model fitted with the new Nokian tires is 331,61 km/h (206,5 mph).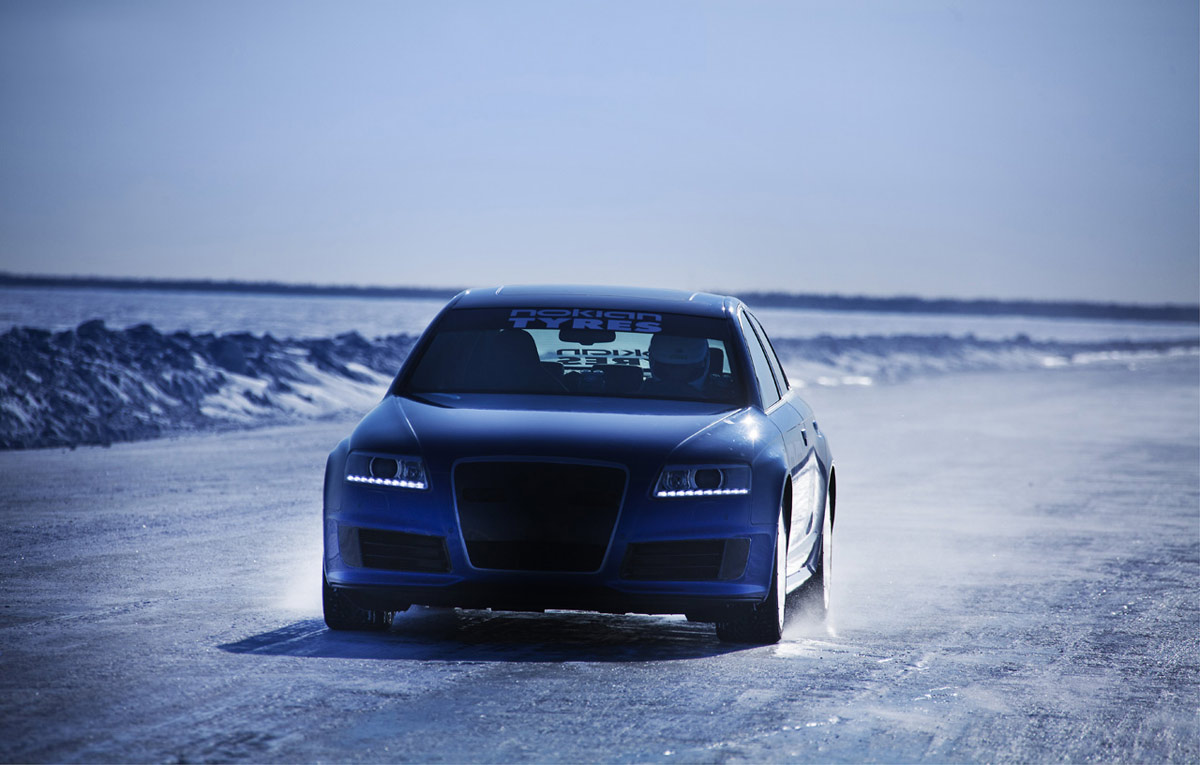 Back in time, we can remember the previous attempt starring a Bentley Continental GT and Hakkapeliita 5 tires but at that time, they managed to acheive a top speed of 321,54 km/h.