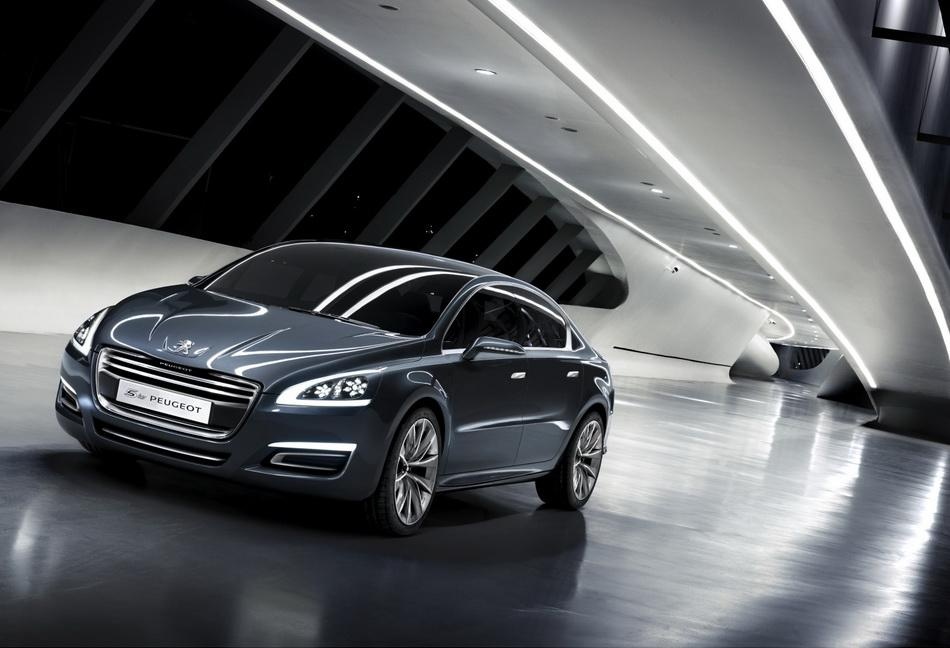 Peugeot today unveiled the first images and official informations of the concept which will be the base for the future medium class sedan, 508. Named "5 by Peugeot" the concept will be revealed live at the Auto Show in Geneva.
Peugeot has today released the first images and official information of the concept that anticipates the future 508 series. With a strange name, "5 by Peugeot", the concept introduces an entirely new set of lines, which according to officials from Peugeot, traces the future design philosophy of the "lion" and also reveals the "look" of the future projects.

Attention falls mainly on the new grille, which is inspired by the SR1 concept, but also on the front lamp units with LED technology. The combination of the two units delivering a total of 200 horsepower, a four-wheel drive and a pure electric mode of operation in urban traffic situations at low speeds. In these conditions, the average consumption reaches 3.16 litres/100 km, while the amount of emissions is 99 g/km.