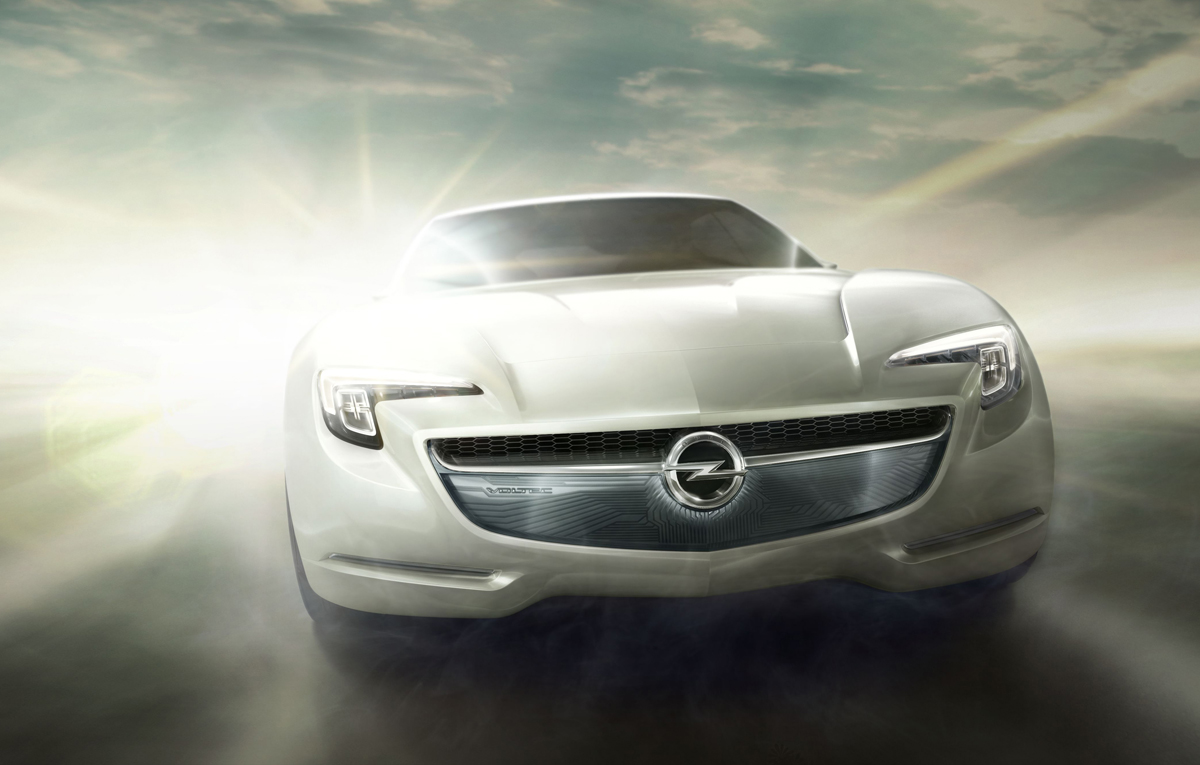 Opel has officially presented the first images of Flextreme GT/E, the concept which indicates the design and the ecological direction which will followed by the German manufacturer in the future. Opel presented the first images of the Flexstreme concept before its debut at the Geneva Motor Show. The model will use the electric propulsion train of the Volt and Ampera models and is described by Opel as "a new type of GT".
The concept prefigures both a future Opel top model, but also the progress of the design language that has been expressed recently by Insignia and Astra models.

Also, the new concept presents the aerodynamic potential of the future Opel models. Flextreme has a very elegant line for the ceiling, which is put to over 19 inches below the same lines of the Insignia, which reach a drag coefficient of 0.22. The p ropulsion for Opel Flextreme GT/E is realized by an electric motor of 158 hp also found on the Ampera, which offers 366 Nm of torque from the first rotation.