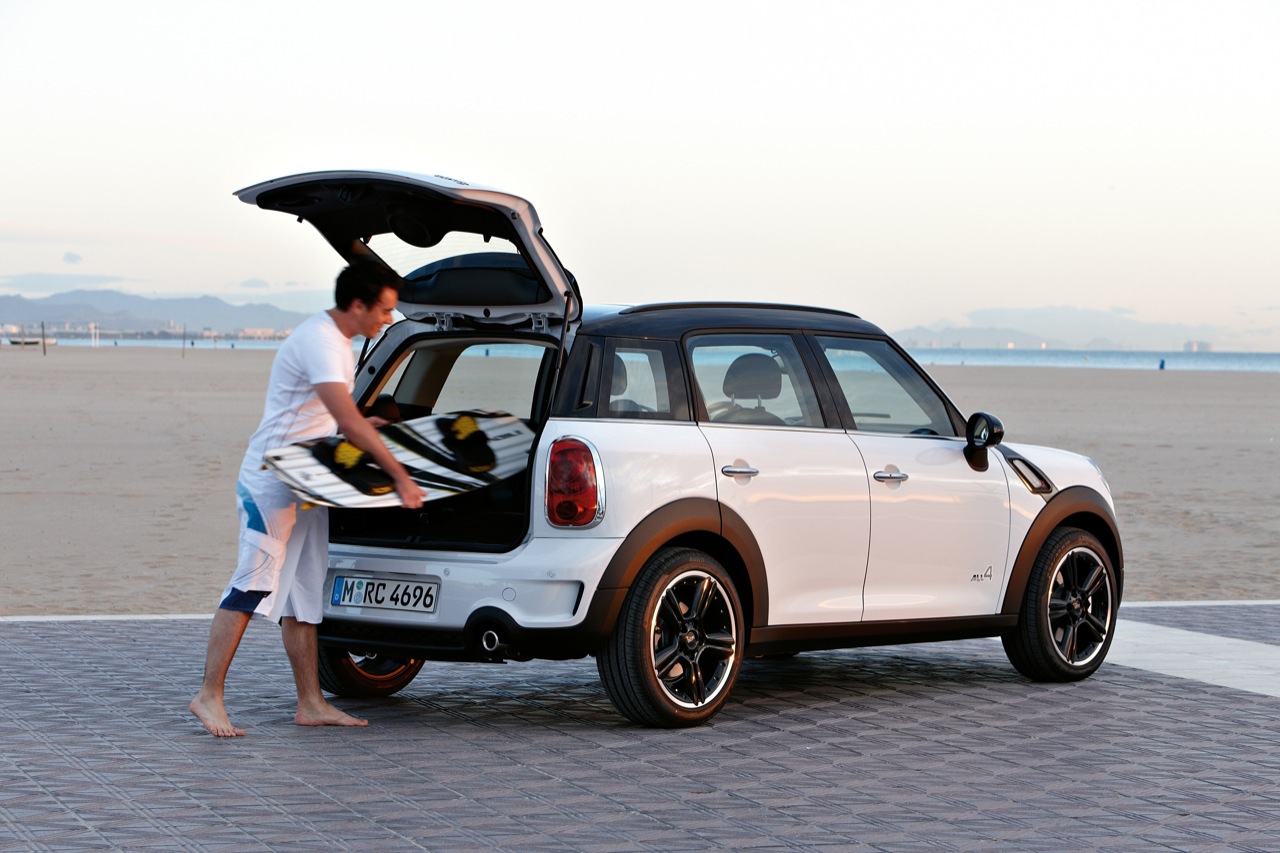 First I want to you to look at the main photo from this post so that you can imagine much exactly how would look the 2011 MINI Countryman in reality because you can see that it is as tall as that man and when you think at the small MINI cars, they were smaller than any mature man or at last this is how it is in most situations.
This 2011 MINI Countryman will go on sale in September and it will come with a start price of £16,000. There are three petrol engines and two diesel engines where you can choose from.
If you want an ALL4 model, at the base price will be added another £1065 which will have a front wheel drive. Before I was not liking any car built by MINI but after they released this 2011 MINI Countryman, I think I started to like it pretty much.