Supercars have always been my fashion, especially the Porsche sports car manufacturer, which has really managed to create a one-off model, in the shape of the Porsche 918 Spyder, one of the most powerful hybrid supercars in the entire world.
Well, a Porsche 918 Spyder finished in the gorgeous Sport Classic Grey has been recently sent to Porsche`s Salt Lake City, coming with a unique personality in terms of design, also complemented by the Weissach Package or the RS Spyder lightweight wheels, with green finish on the brake calipers.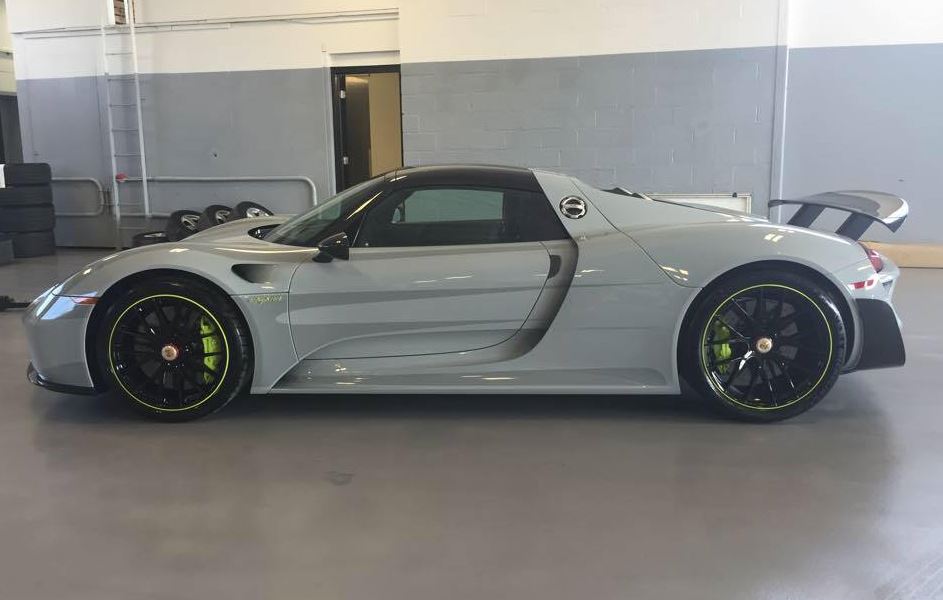 Even if the model in question has received a one-off body paintjob, there are no any modifications or upgrades carried out under the hood, the Spyder 918 coming with the stock 4.6-liter V8 unit, backed by two electric motors. The overall power stands at 887 horsepower and whopping 1,276 Nm of torque.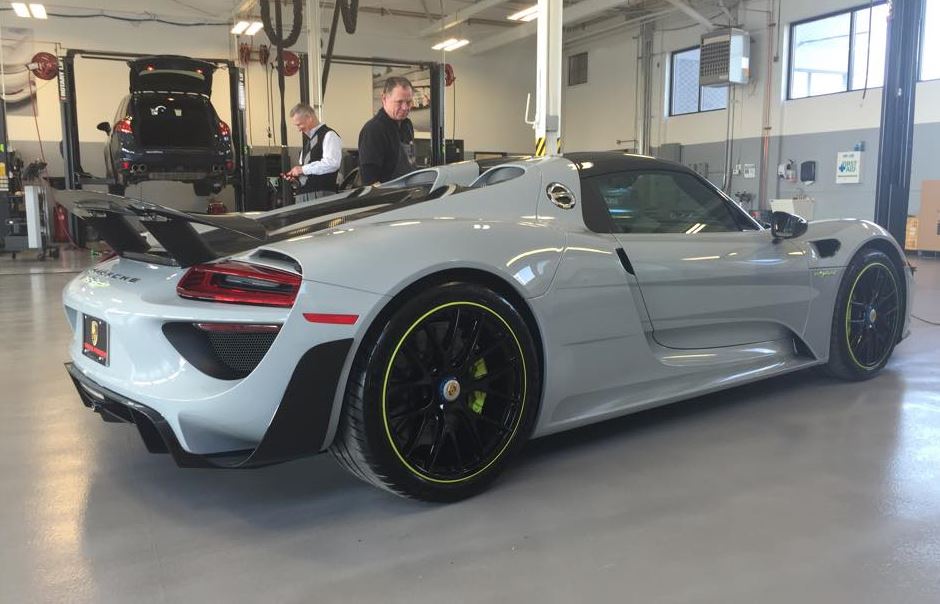 The model has enough torque to sprint from 0 to 100 km/h in just 2.6 seconds, when hooked to a 7-speed PDK dual clutch transmission and a top speed of 340 km/h.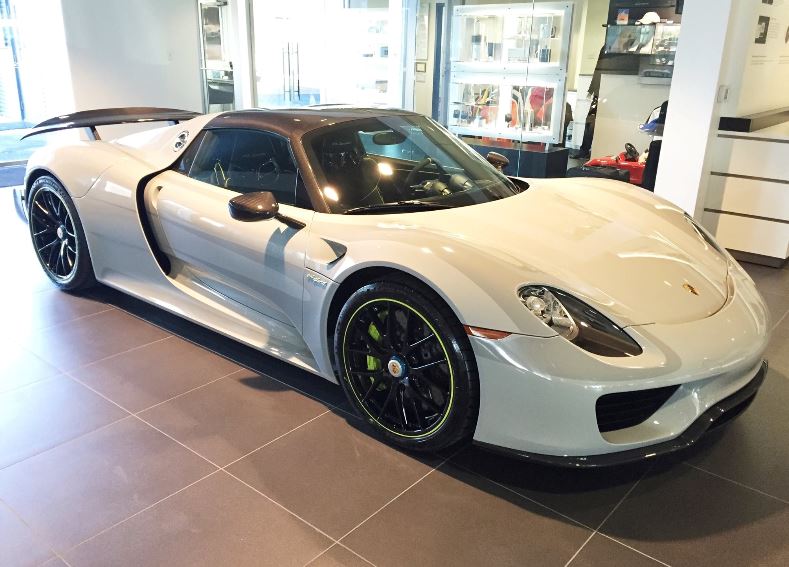 The Porsche Spyder 918 was first seen at the 2013 Frankfurt Motor Show and is the direct competitor of the McLaren P1, Ferrari LaFerrari or even the BMW i8.