At the first glance tuning a hybrid car that is designed to reduce fuel consumption is a strange idea, particularly if we would be talking about powerful models such as the Porsche Cayenne Hybrid. But SpeedART has done just that, with a few observations as to not get scared of the thought of a tuned Cayenne Hybrid.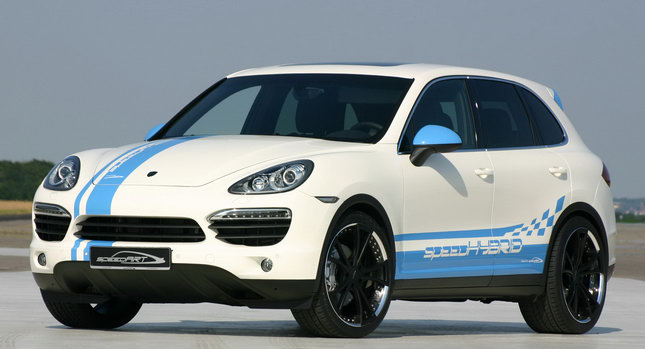 First of all, SpeedART says that the power offered will not have any negative effect on the Cayenne's fuel consumption, which is very good. What the company has done is take the V6-engine from 333 hp output to 407 hp, thus increasing both engine's power, from 380 hp to 450 hp. This will make the Porsche Cayenne Hybrid go from 0 to 62 mph in six seconds flat, a half-second decrease time, while it's top speed will be 157 mph.
But SpeedART hasn't limited itself at the engine tuning. The Porsche Cayenne Hybrid can also be equipped with an exhaust system, a lowering kit or 22-inch alloy wheels. If you also want something for the looks, you'll be glad to know that decals are also available in a light blue colour.