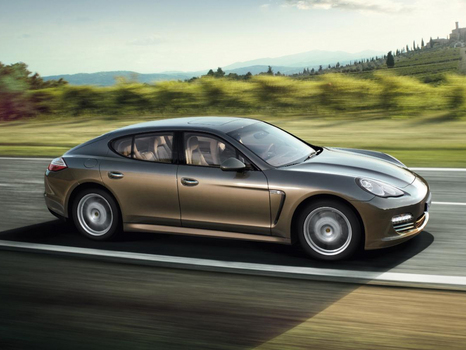 It looks like Porsche launched the new Panamera V6, the starting price was settled at 56.000 euro and it could be a new commercial success on the emerging markets. This new Porsche Panamera V6 was officially presented at Beijing Showroom, and the biggest surprise was the price that you already know, is of 56.000 euro, that means 74.400 in dollars.
At this point the cheapest Panamera version if available in Romania, I'm talking about the S version that has a starting price of 84.348 euro, or 100.374 euro with TVA. Now the Panamera V6 version will be considered the cheapest, even after the taxes will add. The small price is reflecting in the inferior performances of that V6 engine.
It has 3.6 liter capacity and is able to develop only 300 horsepower and a maximum torque of 400 Nm, but the engine is assembled on the same line like the eight-cylinder version. If you are a numbers type a guy, I will put this how you like it, the version with manual gearbox manages to reach 100 km/h in 6.8 seconds, and the 4 PDK reaches the same speed in 6.1 seconds.