Here we have some spy photos revealing the exterior and the interior of the future C-Class Coupe model expected to start somewhere in 2011. The rear of the new C-Class Coupe got a more than slighty redesigned part while the rest of the model does not present very complicated lines and design.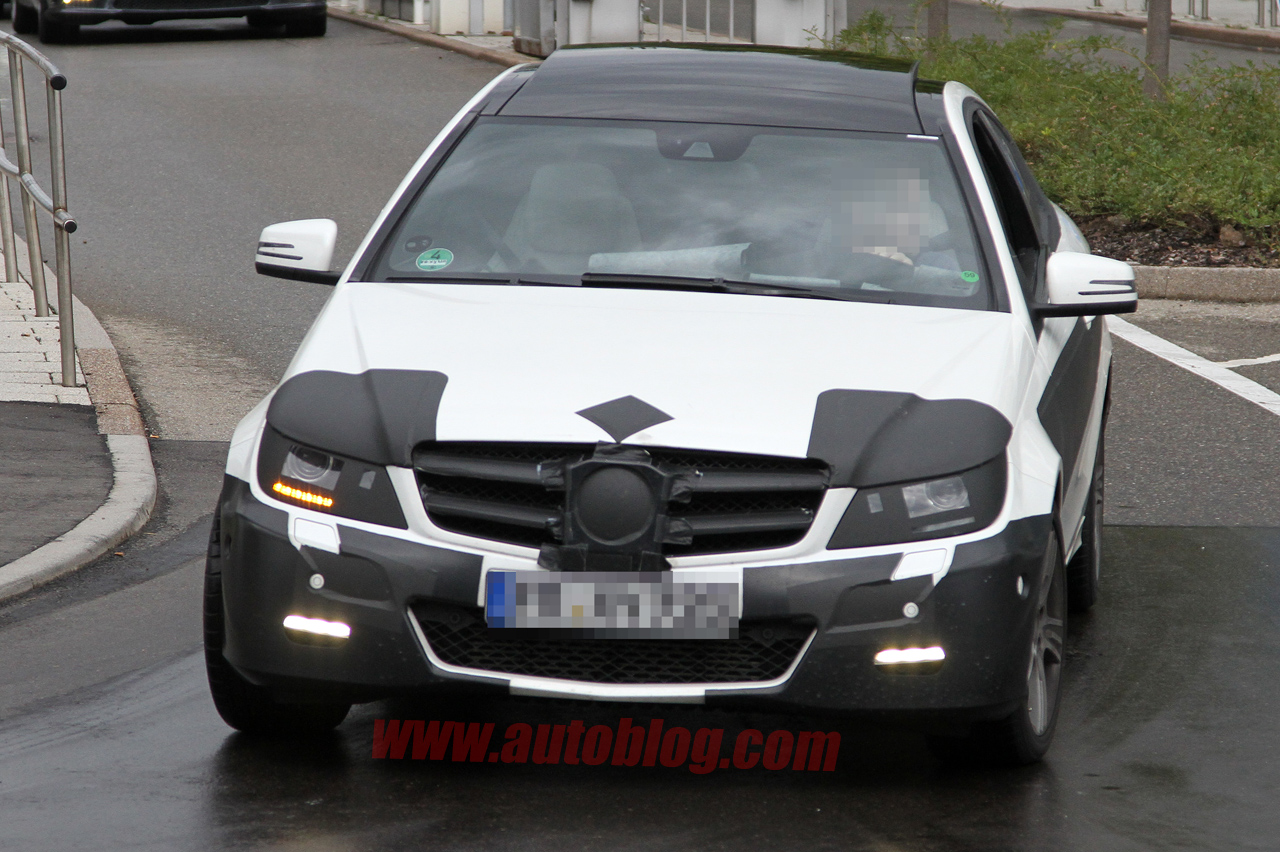 Being based on the W204 platform, the new Mercedes C-Class Coupe will be found under C204 name. The camouflage of the C-Class prototype spied got not that much camouflage so we can see some features of the new model. According to some rumors the new Mercedes C-Class Coupe won't be available on too much markets, a possible market missing the model may be the U.S. one but nothing is certain for now.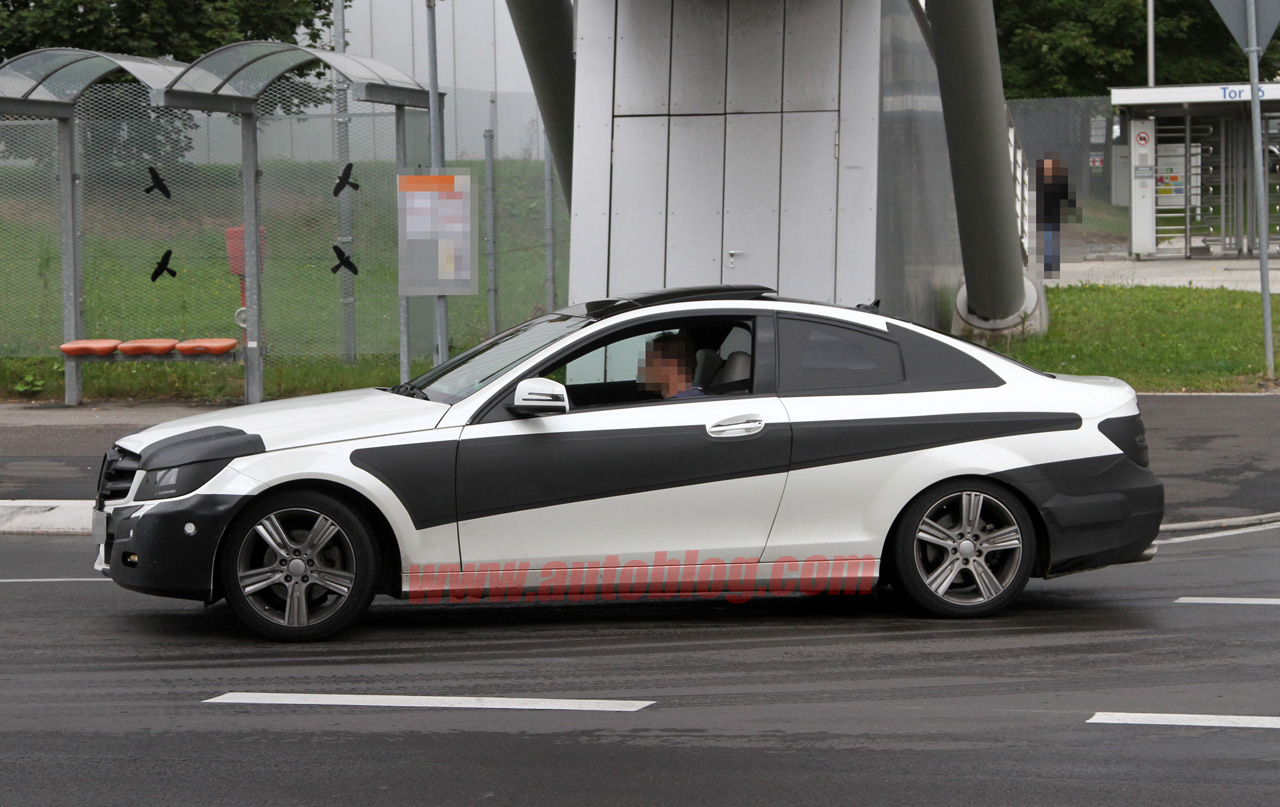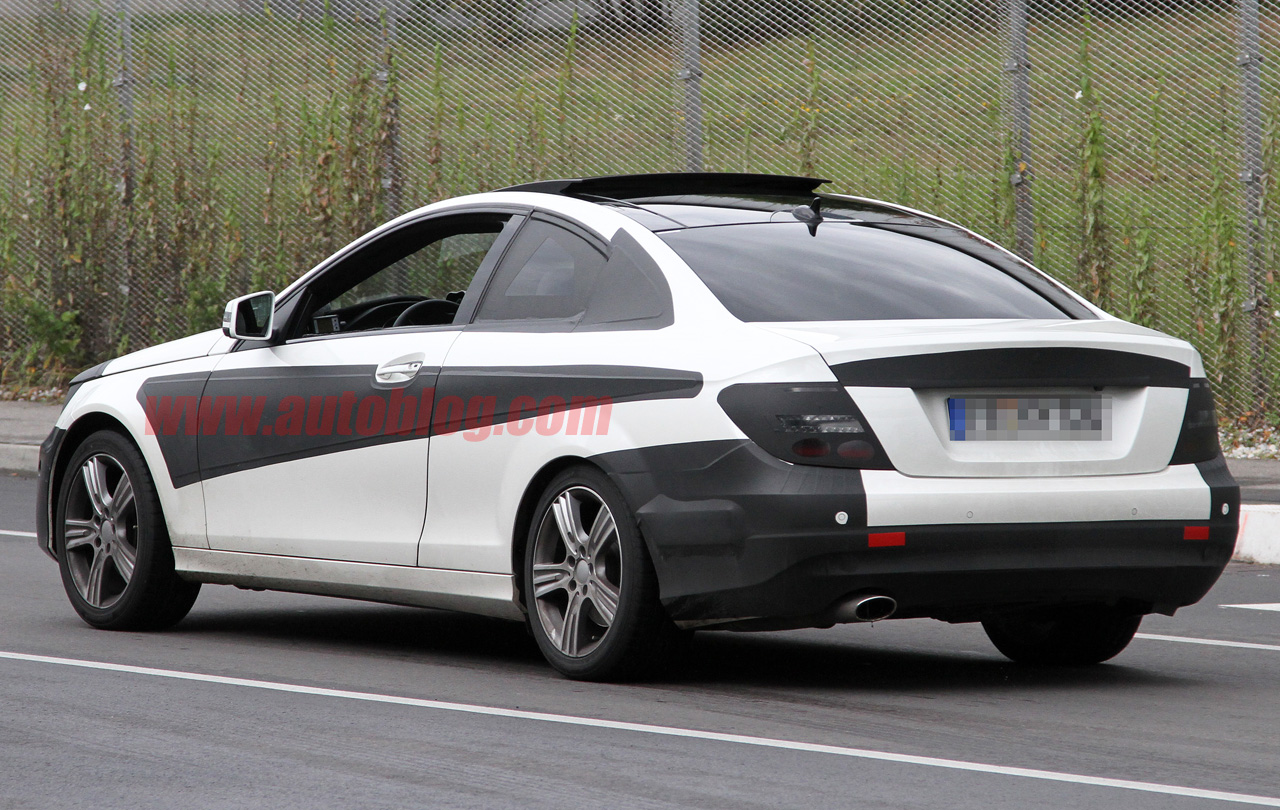 Talking on performance, under the bonnet is also rumored an eight-cylinder propeller able to provide 451 horses. A large sunroof can be seen in the spy photos, the unusually white color for a prototype helping us to see better the changes.