Trash talking was over, preparations were over, all that was left for the 2011 Pikes Peak Hill Climb Special was the competition itself.
With the hammer down and proceedings starting, everybody had their eyes set on the big boys of the Unlimited class, one where there was even a milestone to be touched.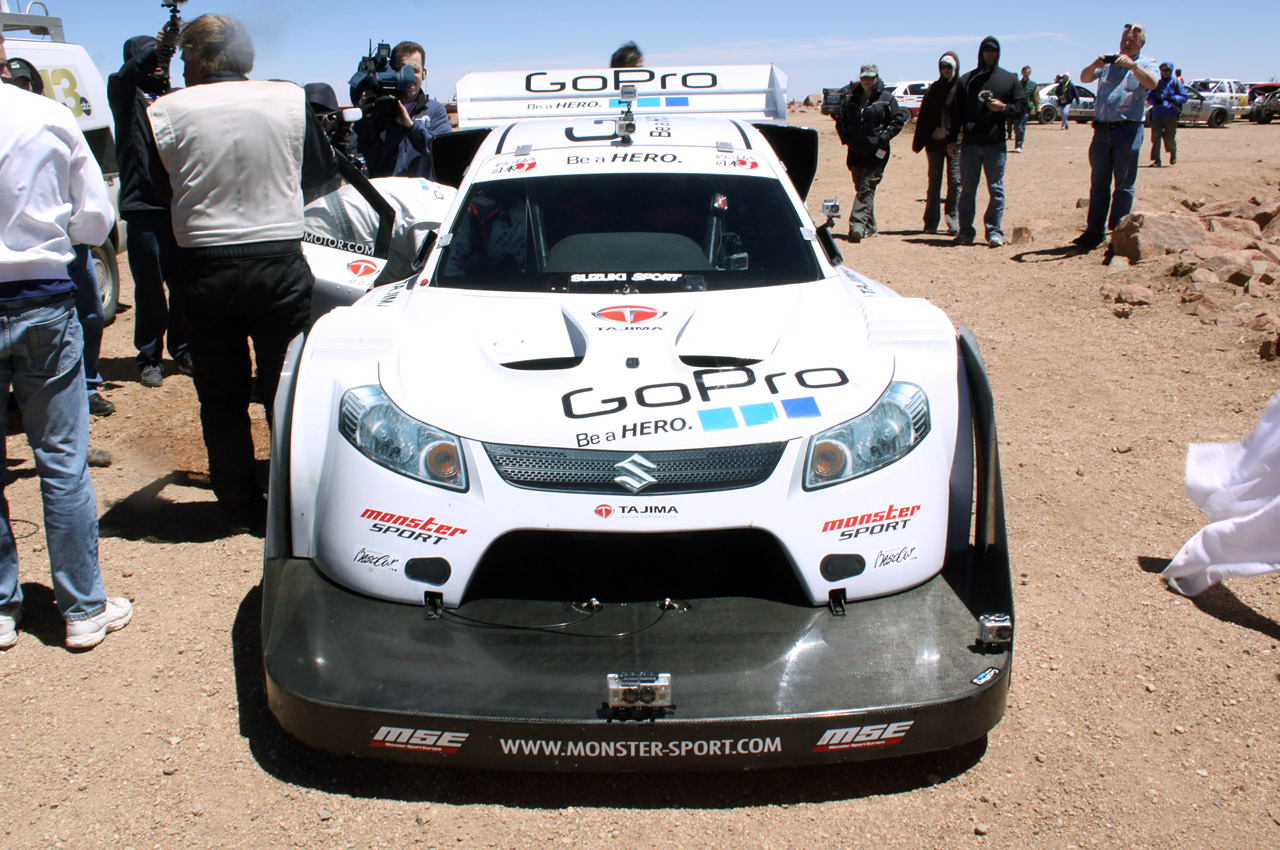 The winner of the Unlimited class and overall, was the Suzuki SX4 Hill Climb Special driven by Monster Tajima, who later on raised the trophy with quite a few other achievements going under his belt.

First of all, this year's win marks the sixth consecutive victory at Pikes Peak Hill Climb for Suzuki, their SX4 Special and Monster Tajima.
Secondly, he wanted to break his own record and obviously he succeeded because he set a new overall time that's faster than anything he or anybody else did before.
According to official records, Monster Tajima took the Suzuki SX4 Hill Climb Special up the Pikes Peak run in 9.51.278.
This means that together with the newly updated pavement bits and the newly tuned cars the 2011 Pikes Peak course was taken for the first time ever in under the 10 minute barrier.
Tajima and Suzuki took the glory, that means that somewhere in the lower side of the podium and the charts, other teams lay in disillusion.
Rhys Millen and his Hyundai powered RMR PM850 took second place with a time of 10.09.30.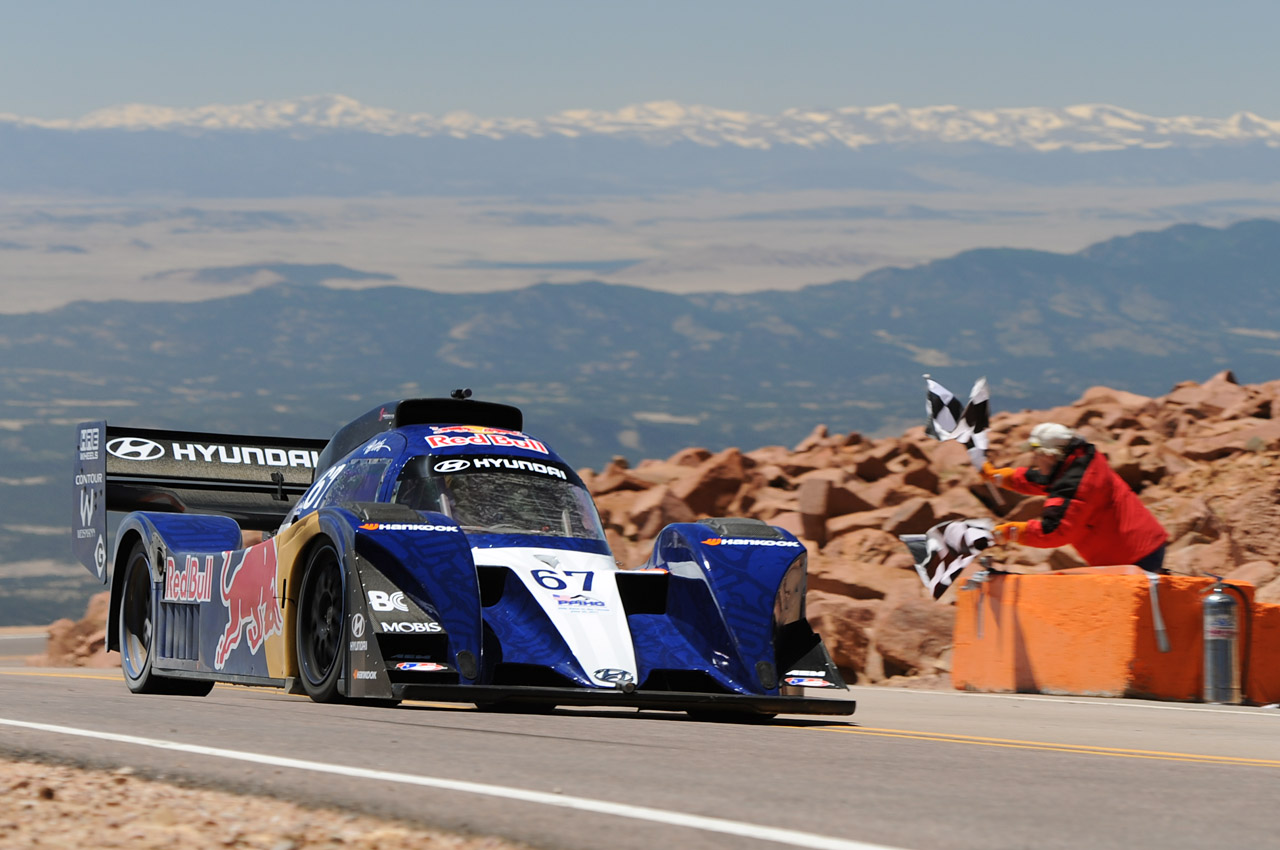 It seems like technically, the Hyundai team isn't ready to compete in such harsh conditions. This year, a braking problem intervened in Millen's car about four miles away from the finish line.
This would have cost Rhys around 2 seconds on each turn from then on to the finish line which would've meant that the Suzuki SX4 Hill Climb Special may not have had such an easy life.
There's a lot of probability in it so we might as well forget about how Suzuki's SX4 may have lost and admit that the losers stood somewhere else.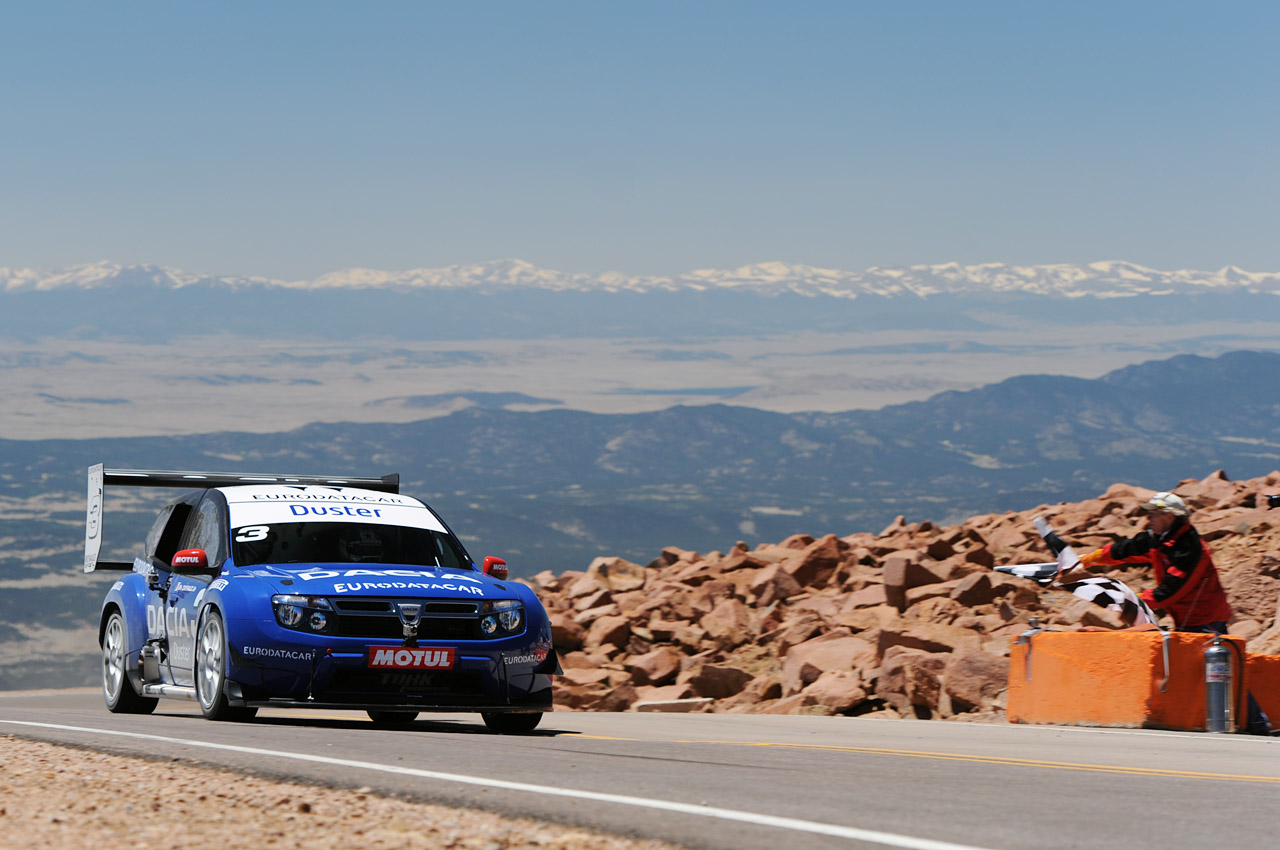 Speaking of which, quite a nice surprise of the Pikes Peak Unlimited class was the ranking of the Dacia Duster No Limits edition.
Driven by Jean-Philippe Dayraut the "Romanian" SUV got a new image boost at Pikes Peak since it did manage to scratch itself up to the final place on the podium.
It seems like 850 horsepower is nowhere near enough to compete seriously at Pikes Peak but you can't say that Dacia's Duster did anything less than admirable on its first outing at such an event.