The Audi R8 sports car family will get yet a little bigger with the arrival of the R8 Spyder 4.2 FSI quattro sporting 430 hp with a R tronic transmission or a six speed manual one, capable of going from 0 to 62 mph in 4.8 seconds and with a top speed of 185 mph (299 kmh).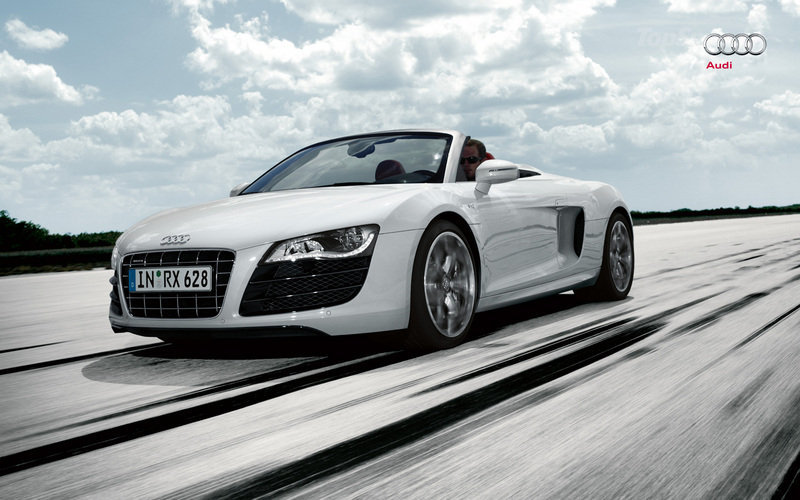 Taking a closer look at the engine, the Audi R8 Spyder 4.2 FSI quatro has a fuel consumption of 15.79 mpg with a manual transmission and 16.92 mpg with the R tronic transmission. The same engine is also featured on the R8 Coupe. Featuring permanent AWD, the engine is delivering power to all four wheels.
A worthy thing to note is the light weigth of the car. Weighting only 3,825 lbs the Audi R8 Spyder 4.2 FSI quattro managed to reach such a number because of its Audi Space Frame aluminium body design.
The Audi R8 Spyder 4.2 FSI quattro will be available in Germany starting with this year's third quarter and will have a starting price tag of 121,000 euros.