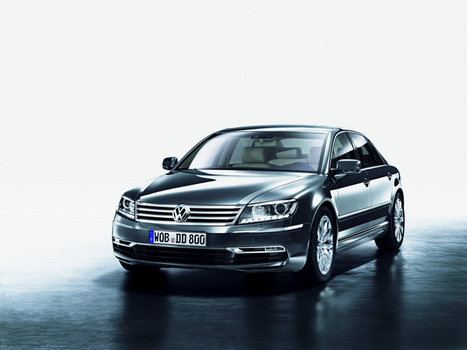 The admirable thing about this Volkswagen Phaeton is that he lasted very long on the marked, being launched all the way from 2002. At first the success wasn't very high, with the exception of some changes in 2007 which kept the car in the game. This VW Phaeton facelift brings the same elegant interior, but a little more high tech, thanks to a new navigation system.
The standard engine from Phaeton will remain the same V6 introduced in 2009 which develops 280 horsepower. The superior gasoline alternatives of this V6 FSI are a V8 and a W12 which develops 246 kW/ 335 horsepower and 331 kW/ 450 horsepower. The diesel version comes with the TDI V6 which develops 176 kW/ 240 horsepower.
I forgot to mention that the steering wheel was restyled and new models can be ordered, depending of the customers tastes. Also the new Volkswagen Phaeton can be ordered with a three places seat, but now there are available for you two individual chairs to provide the passengers comfort. This new model will be exposed at China Auto Show which will be in Beijing.