If you ever went to an auction or maybe even used e-bay, you know that for the right price (sometimes) you can get your hands of some truly unique pieces.
This is also true for the automotive industry, with legendary models sometimes changing owners for some incredible sums of money.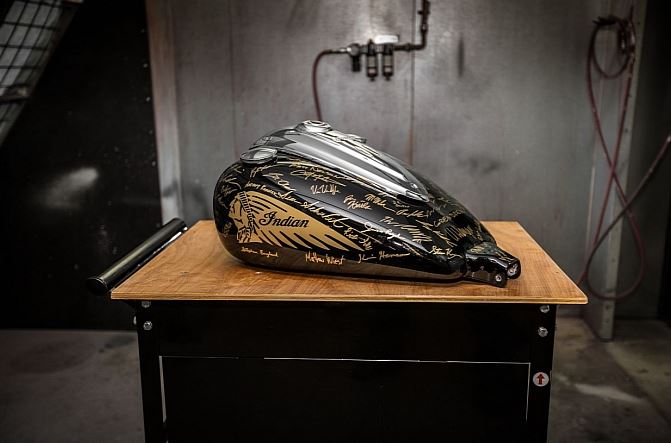 One such piece of memorabilia has recently been put up for auction, namely a very unique Indian Chieftain fuel tank. As you can clearly see, if has a plethora of autographs from the development team, but if you think that is the best selling point of the piece, you would be mistaking.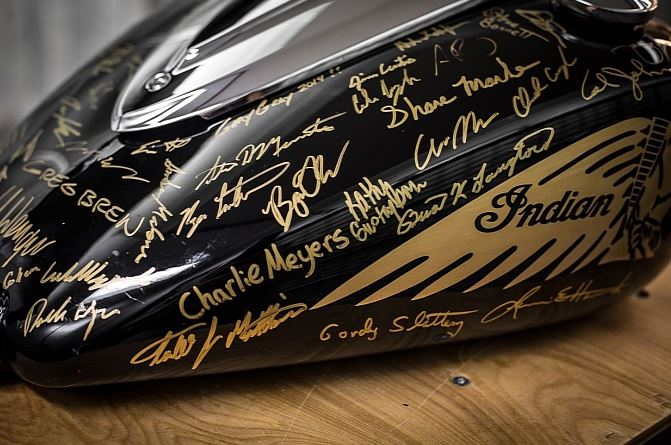 So then, why have they put up a reserve bid of $5.000? Well, this particular fuel tank is an early prototype of what would later become the 2014 Indian Chieftain bike, and that is why you should buy it. Coming in a plexiglass display, the fuel tank sports the illuminated feather around the start button, a feature removed by the final stages of the bike.