After the GTI Clubsport concept, set to preview the future Volkswagen GTI VW – another powerful yet revolutionary concept, was highlighted at the 2015 Worthersee Tour these days. It is about the second GTI-based model, under the shape of the Golf GTE Sport Concept.
First of all, the Volkswagen Golf GTE Sport is a plug-in hybrid, designed both for road and track and coming with impressive power under the hood. We are talking here about a 1.6-liter four-cylinder engine, also seen on the Polo R WRC, which would come with 395 horsepower and impressive 670 Nm of torque. The overall power is also given by the two electric motors which backs up the conventional engine, via a lithium-ion battery, providing a 188 mile range fuel economy.
This would be just enough for the Volkswagen Golf GTE Sport to sprint from 0 to 100 km/h in just 4.3 seconds, when hooked to a six-speed DSG dual-clutch transmission. The sports car also come with a topping of 280 km/h.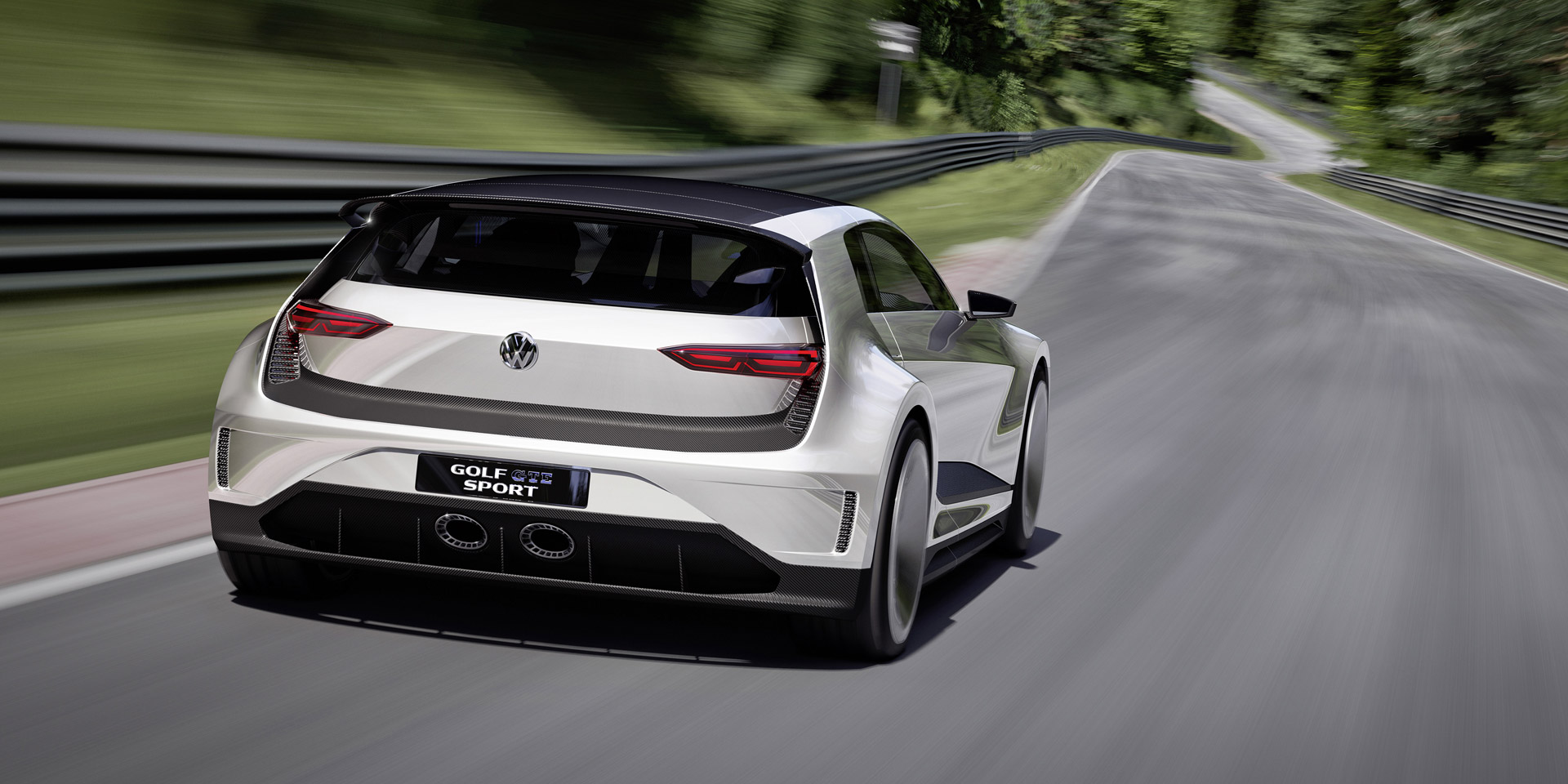 Apart the impressive hybrid powertrain under the hood, the Golf GTE Sport also abounds with technological goodies, the sports car now fitting an updated sports suspension, lightweight materials at the body for improved performance, two isolated capsules inside with carbon and microfiber materials and a few more.