The Volkswagen Golf R has recently got a tuning kit from the German company Mcchip-DKR. The tuning kit is comprised of an ECU upgrade, a suspension tuning, new springs and new wheels.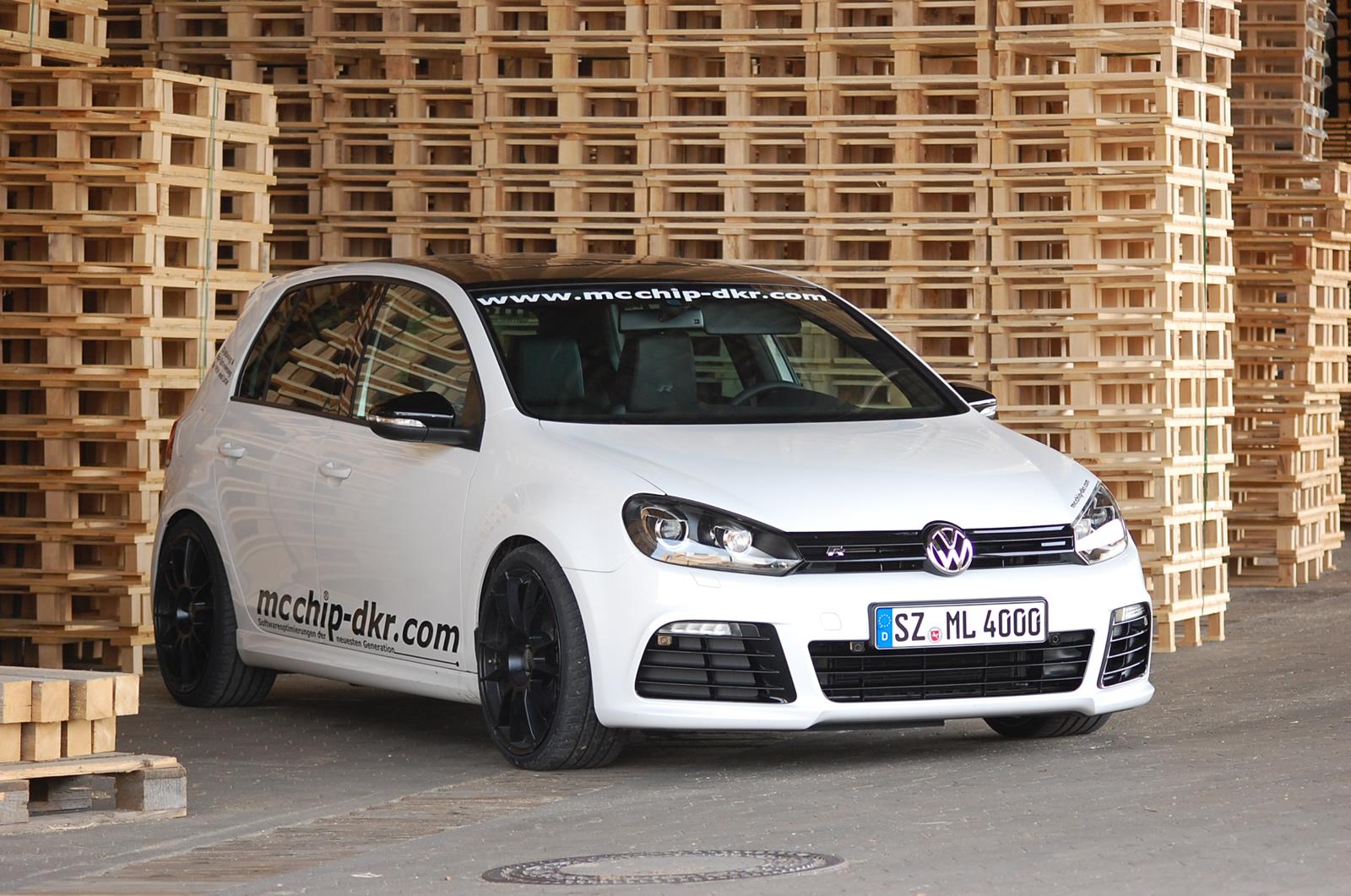 Regarding the ECU boost, there has been an increase in engine performance, the 2-litre TSI petrol engine now sporting 315 hp (from it's stock 270 hp), which is an increase by nearly 17 percent, reaching a maximum speed of 266 km/h. The torque has also increased by 26 percent, from 350 Nm to 440 Nm. Both versions of gearboxes are compatible with the engine upgrade and the price tag is 899 euros ($1,150). An additional engine warranty can be purchased for one, two or three year periods, each costing 249 euros, 369 euros and 549 euros.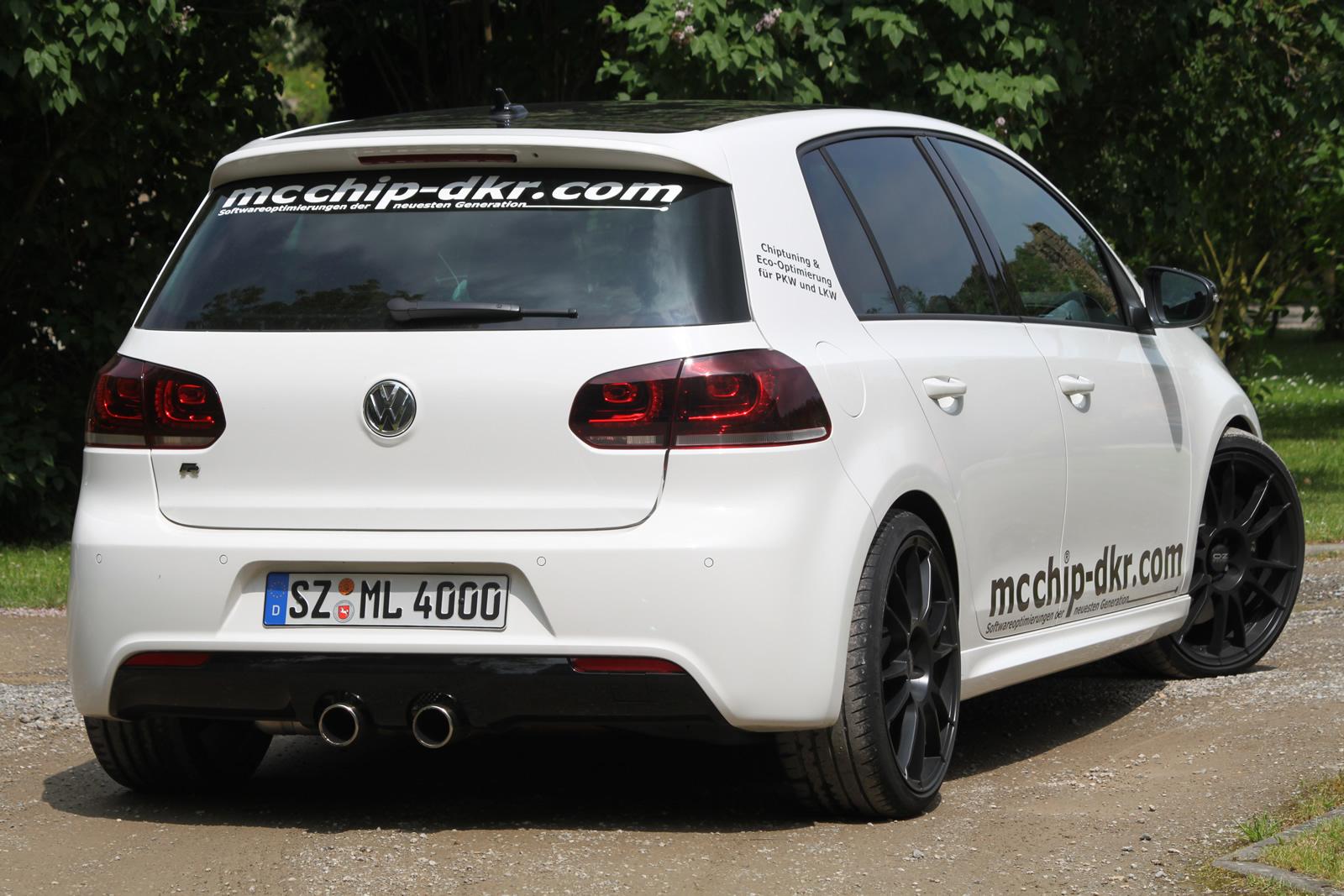 To improve the handling of the Volkswagen Golf R, Mcchip-DKR will be offering tuned suspension and lower H&R springs. This package costs 350 euros ($450) and can also be safety tested if you wish for an additional fee. The 19-inch wheels from OZ will set you back at 3,190 euros, adding to the total tuning package to almost 4,500 euros.