We saw few days ago a special edition created for the Citroen's DS3 together with the Kenzo fashion house and now, IKKS fashion house decided to create a tuning kit for the Polo model of the German manufacturer.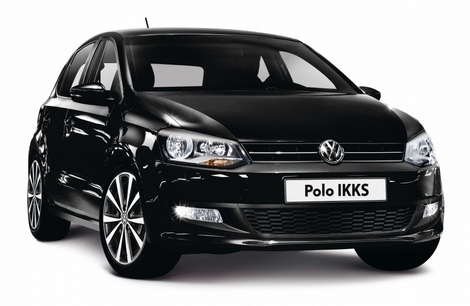 The Volkswagen Polo IKKS special edition will be manufactured in just 3.000 units and comes with several visual improvements. From the improvements available we can note the "Gris Poivre" or "Noir Intentse" special body colors, parking sensors, 16-inch Syenit alloy whels benefiting of a chromed finish. In the interior a new "Noir Titane" upholstery is available.

Because every model needs a propeller under the hood, the IKKS VW Polo comes with just two engines, a petrol and a diesel one. The diesel engines in question is the 1.6-liter TDI able to develop 90 horses while the petrol one manages to develop 85 horses from the 1.4-liter propeller. This Polo's special edition comes at a price of 16.000 euro and will be available just in Europe.