Apart from being a great mixture between fun, pedigree and tradition, the BMW 1 Series M Coupe does have a serious side in its safety rating.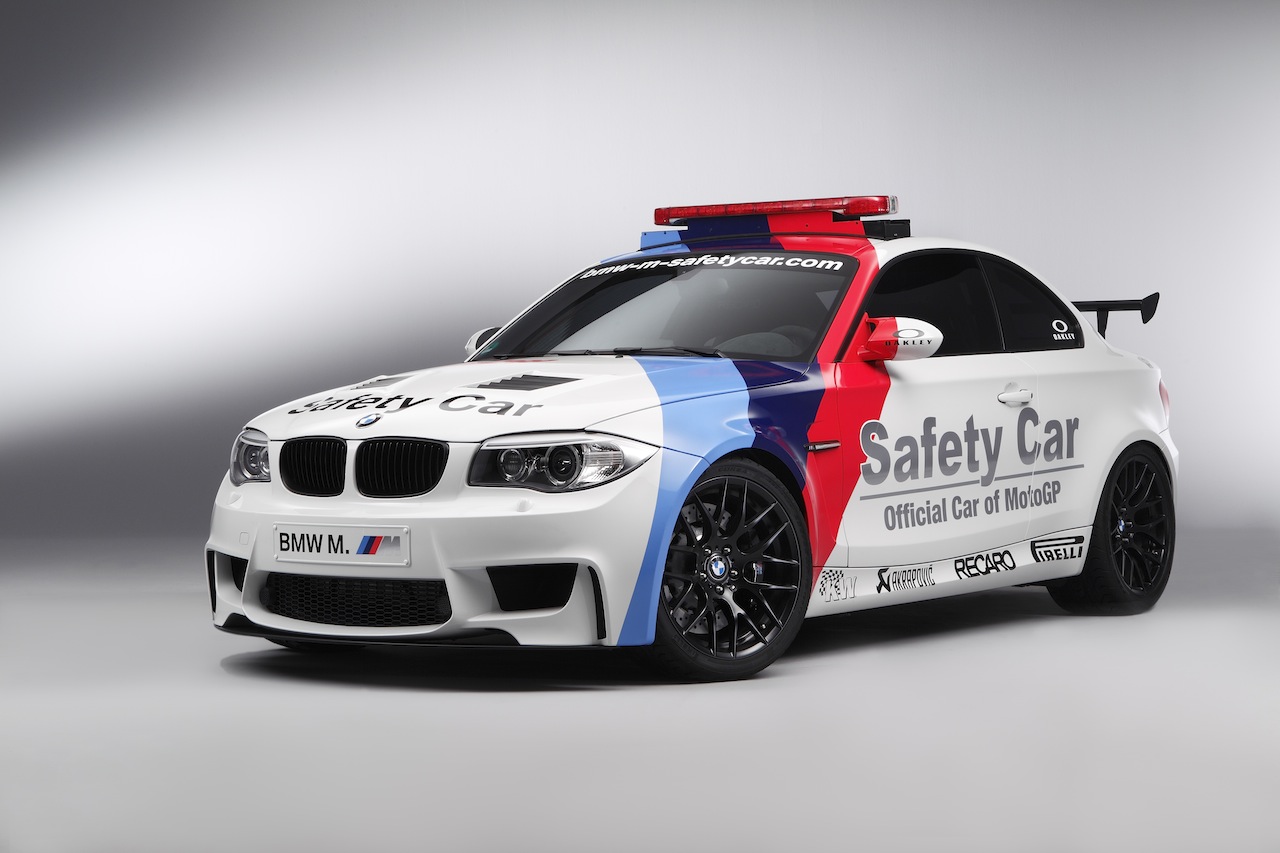 I don't think that particular side will make much of a difference given its latest assignment where the smallest M Car out there gets a job as the MotoGP Safety Car.

In order to be ready to lead a pack of motorcycles into battle the Bavarian hot coupe gets a few upgrades.
The list of changes includes taking out the rear seats, changing the front ones with racing buckets complete with six-point harnesses and adding a rollcage.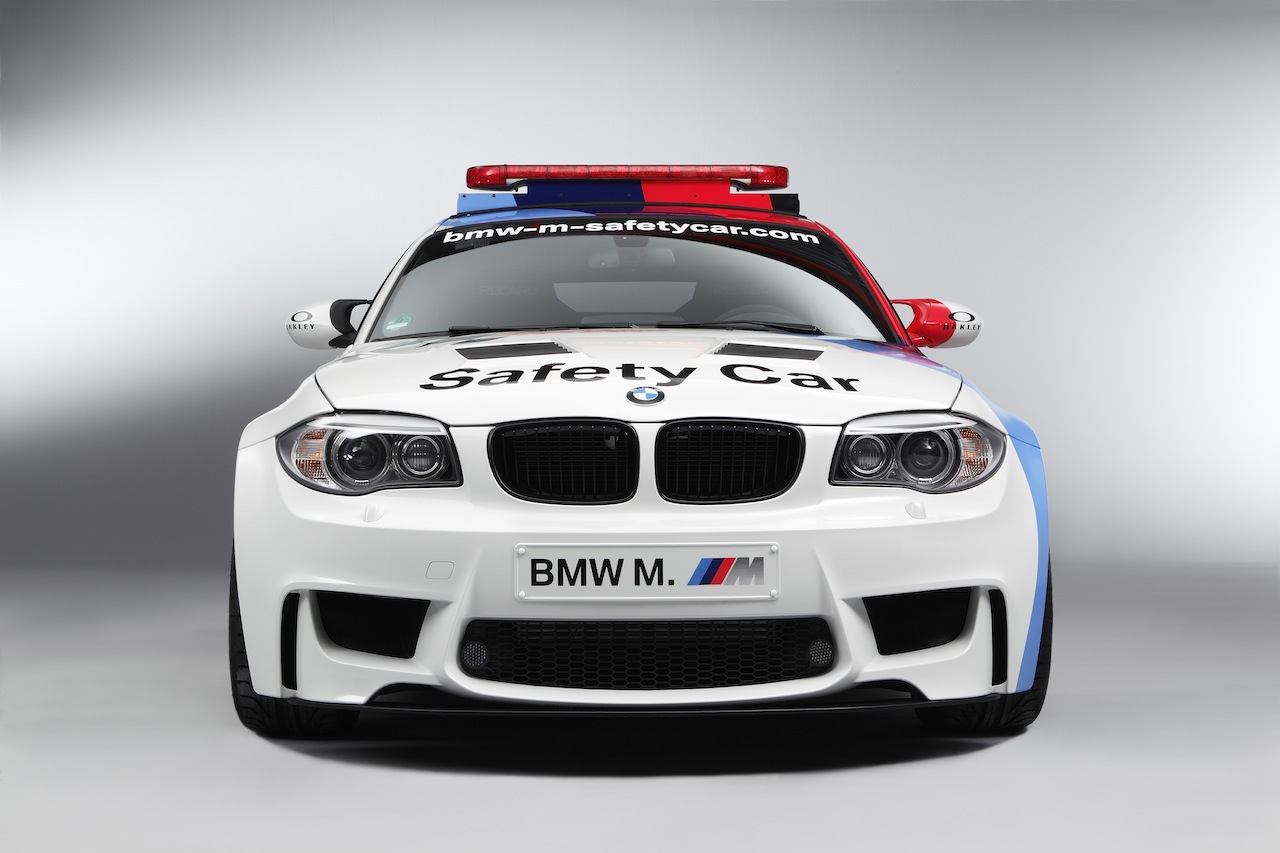 That's all for the safety of whoever will be driving it and then there's the performance side where a titanium exhausts ensures an output of 340 horsepower (5 more than in standard form) and polycarbonate windows, fully adjustable dampers, a tweaked suspension and upgraded brakes.
Between the weight shedding and the suspension improvements I hope the motorbikes can keep up with this version of the BMW 1 Series M Coupe on a tight track.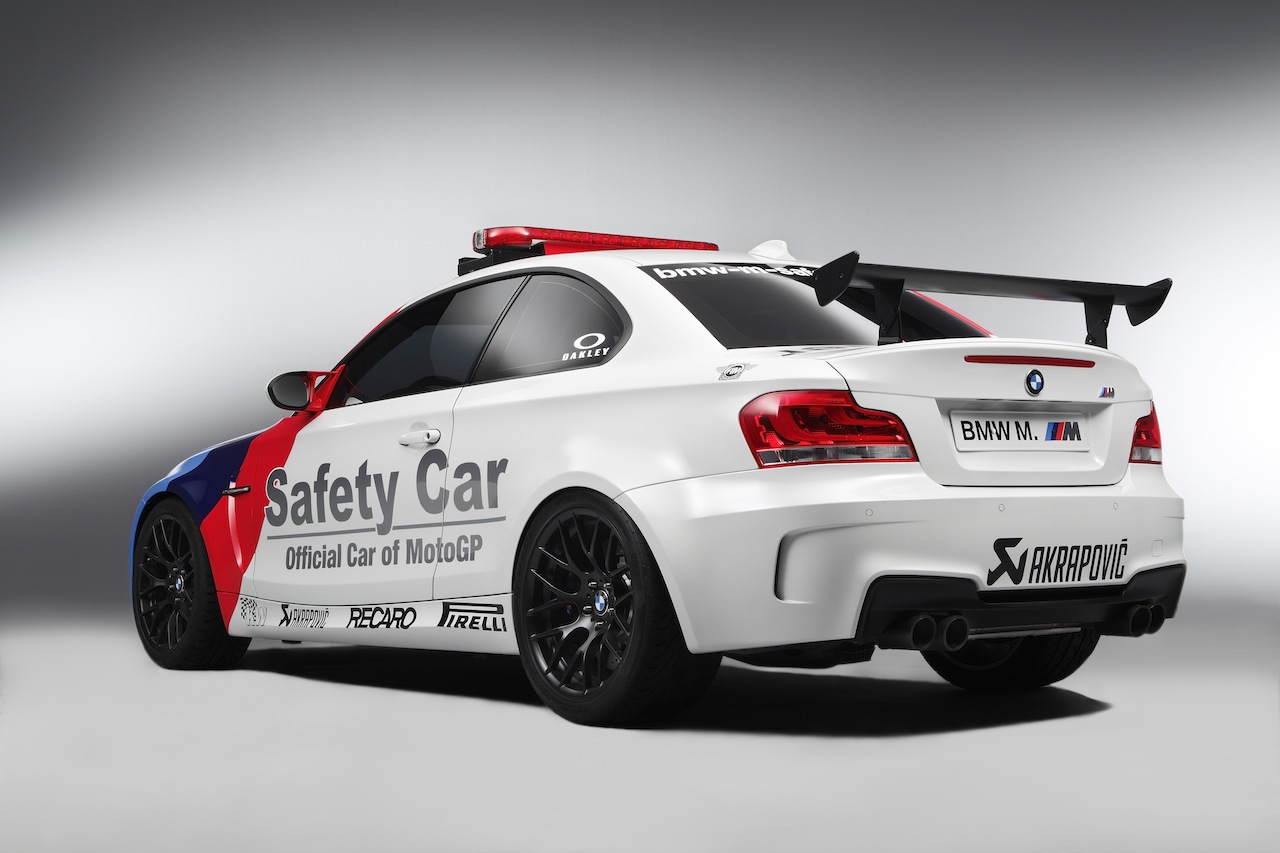 That may seem even more difficult when you consider the new spoiler and a few other aerodynamic touches that help the BMW 1 Series M Coupe's downforce properties.