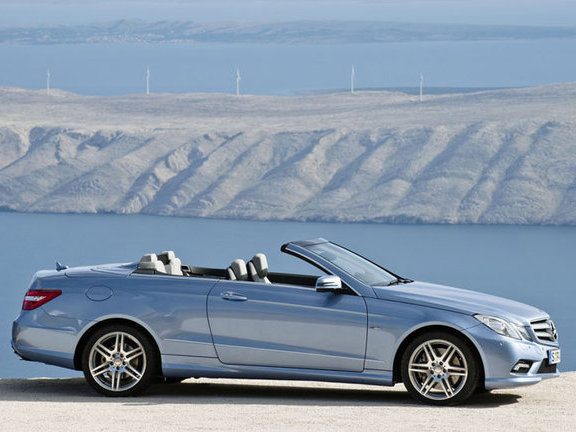 The convertible version of Mercedes E-Klasse is out for the public in December, but bring warm the air of summer season. Mercedes has published this evening of Monday the first official images and data related to the new appearance in the range of manufacturer in Stuttgart, E-Klasse Cabrio.
The new model presents with a number of latest technology updates developed mainly because of the convertible model. One of it is Aircap, the system consists of two air deflectors which can be ordered by the driver via controls on board. The Aircap system is standard for entire range of E-Klasse Cabrio, operable to speeds up to 160 km/h.

At engines chapter, E-Klasse Coupe borrows the same unit that we found on the coupe version of the German model. When we talk about gas engines we have the E200 CGI (184 hp, 1.8 Turbo with Start / Stop), E250 CGI (204 hp, 1.8 biturbo), E350 CGI (292 hp) and E500 (5.5 liter V8 388 hp). Finally, diesel engines are represented in the new E-Klasse Cabriolet range by E220 CDI (170 hp, 2.1 turbo), E250 CDI (204 hp, 2.1 biturbo) and E350 CDI (231 hp 3.0-liter V6).