To be honest, most of us petrolheads have no trouble in saying no to the little Smart city car. But then again, it's not really aimed at us is it?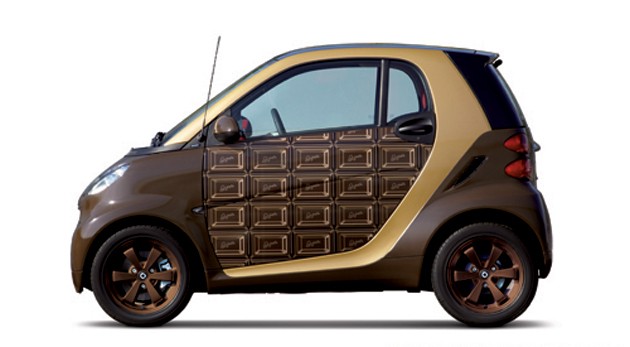 That may be so, but the chaps at Mercedes really want it to feel special and to be the sort of car you can't say no to. To do this for blokes, the car maker decided to cheat and they added women and an aphrodisiac to the mix.

Wait, what? Smart are being misogynistic pigs and the marketing department that came up this sort of ridiculous ideas.
Before you grab your pitchfork mind reading on? The whole idea is based around Valentine's day. Sure, it may be a couple of weeks away, but the preparation can sometimes be incredibly difficult.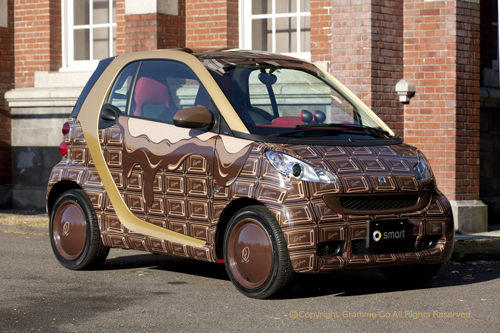 In the case of Smart, the preparation process means that they have to whip out a Chocolate themed Smart ForTwo.
The end result isn't half bad but I can't help at think, perhaps if they actually made a chocolate statue the size of a Smart car, things would've been much better. I would've enjoyed some, my girlfriend would've enjoyed some and our dentist would've simply loved it.
Sadly, they decided to stick with the themed car and it's only available in Japan courtesy of Q-Pot for a price which is roughly the equivalent of $28.000.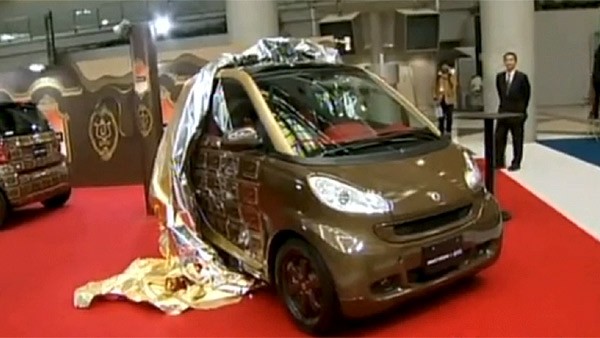 I reckon, flowers and regular chocolate is a safer, better way to get prepared for Valentine's day.