The Pikes Peak rally is set to take place on June 26th and so, with less than a month left for preparations, Rhys Millen showcased the upgrades his team made on the Hyundai-powered RMR PM580.
The RMR PM580 is largely the same as the Hyundai-powered beast Millen tried to win the trophy with last year. The modifications he made for this year were simply to sort out last year's teething problems.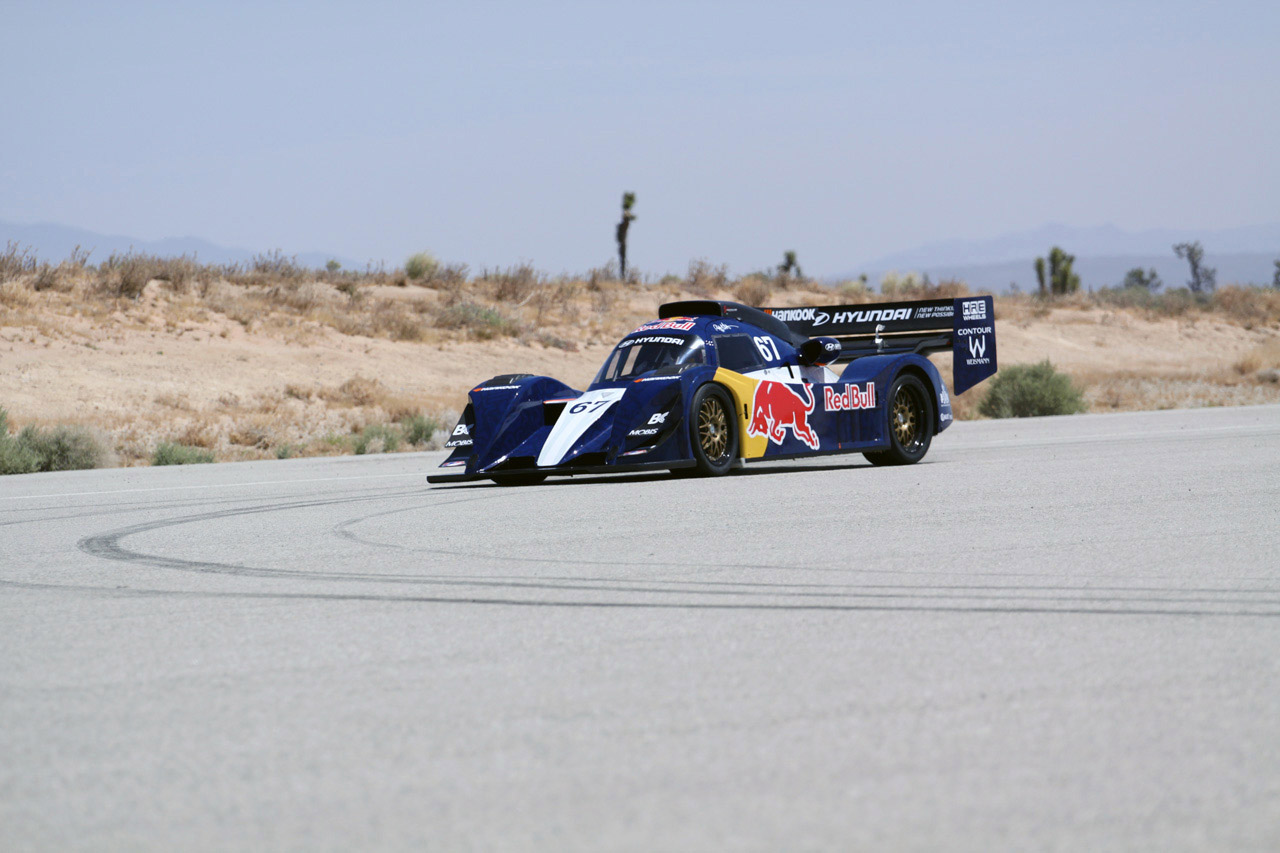 Even if a bit diluted, the promise remains the same, if the weather holds, Rhys hopes to break the 10 minute barrier for the course along side this monster that has a Hyundai heart.

Speaking of which, the engine in the RMR PM580 is based on one of Hyundai's Lambda V6 powerplants, has been bored out to 4.1 liters, turbocharged and tuned to a whole new level.
Using stock Hyundai lambda block, heads and valvetrain, the RMR PM580 can push out 700 horsepower and 700 lb-ft of torque. Not quite as impressive as the Dacia Duster No Limits but still an immense amount of power.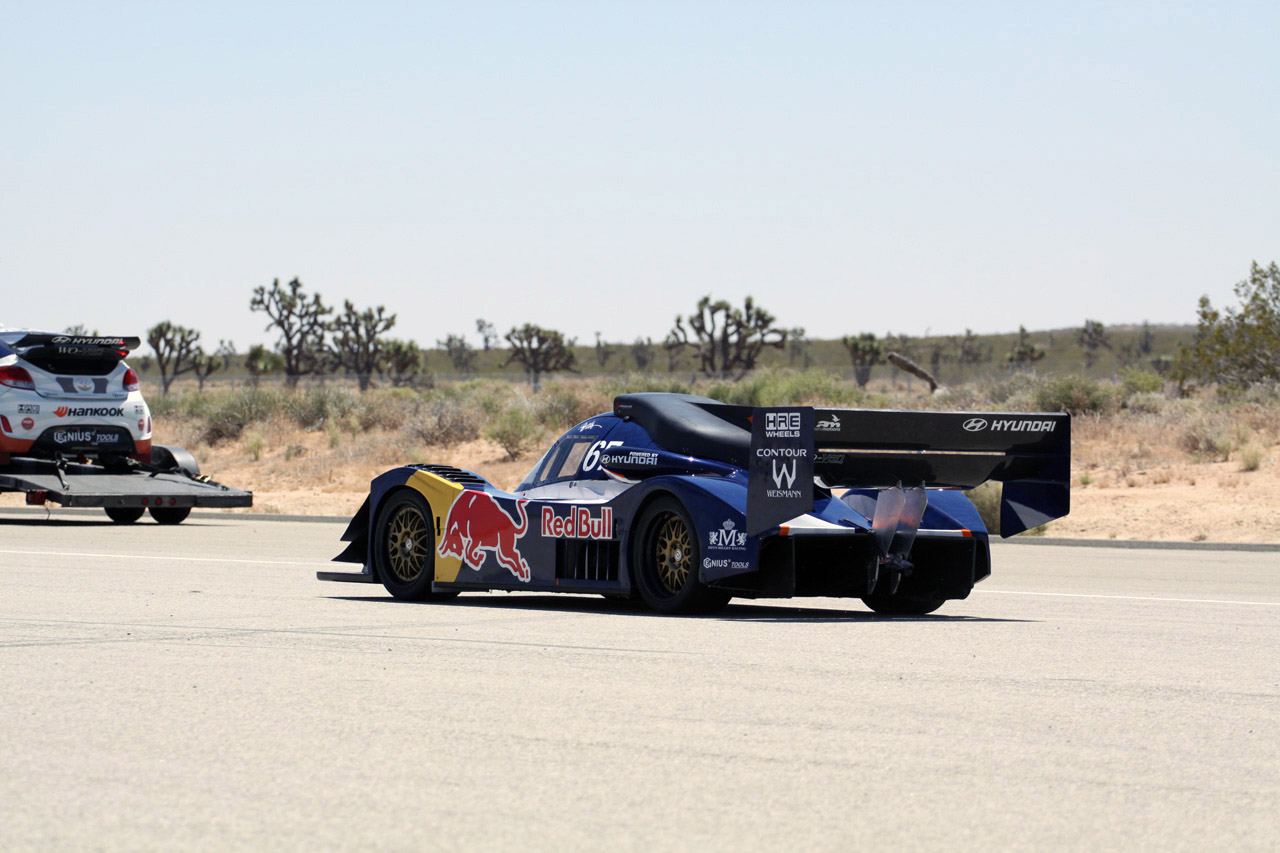 The second in a line of very few Hyundai components used in the RMR PM580 is the electronic power steering system. It was taken out of a 2011 Hyundai Sonata and it manages admirably even with the considerably sharpened steering of the Pikes Peak monster.
This wasn't one of the components that changed since last year, the real changes intervened in the way that power is handled. For the 2011 Pikes Peak race the Hyundai RMR PM580 got a different transmission setup with only the casing being the same as last year's disappointing part.
Weirdly, this year the Millen-Hyundai consortium doesn't seem to be experiencing much luck with the gearbox either despite the changes.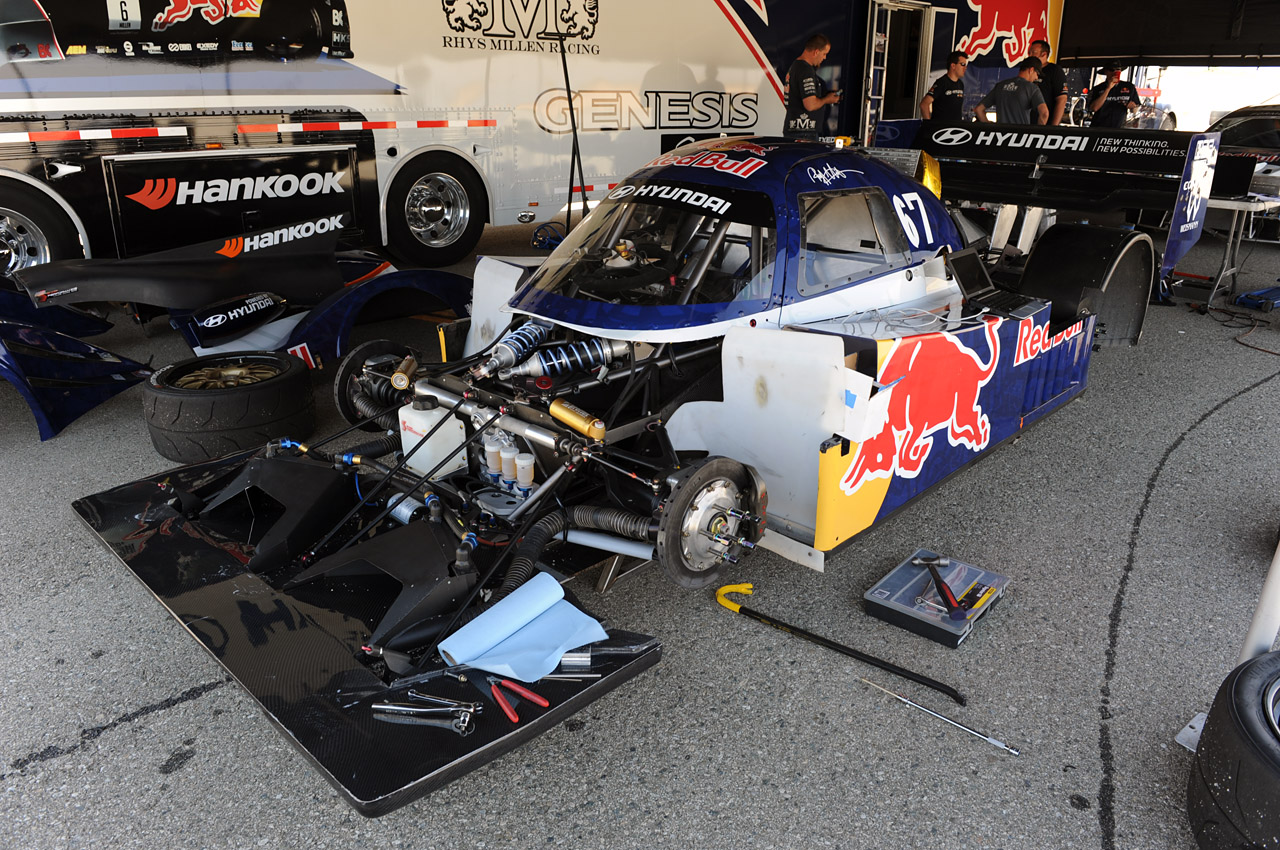 If all else fails and this transmission isn't sorted by race time, there's even a chance at going for the sequential setup used by the Formula Drift Hyundai that Millen also drives on other "occasions".
Another critical component to the RMR PM580 that was changed this year is the torsen differential which was replaced by a clutch-plate component.
Final adjustments were made to the damper settings and the HRE Wheels are going to be wrapped in some near slick Hankook tires.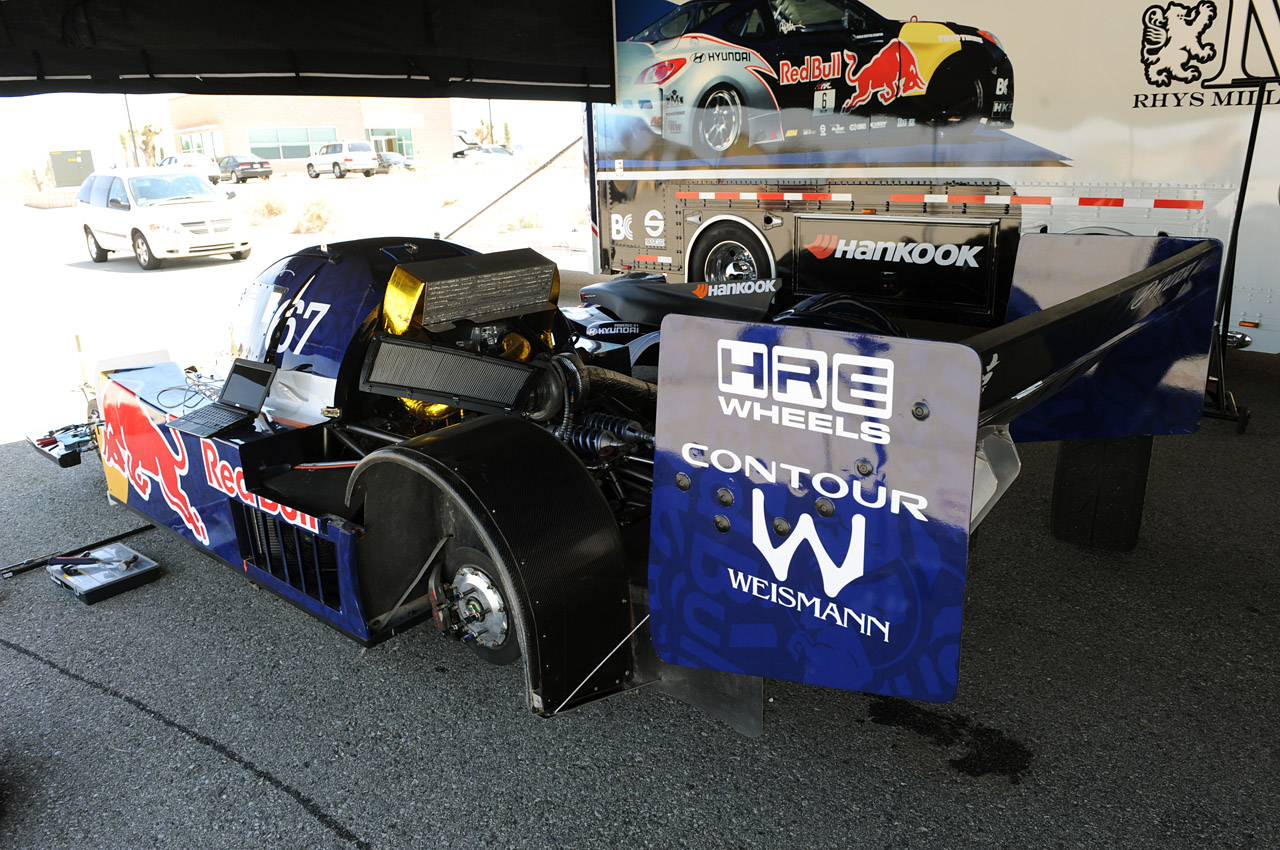 Put all of them together, add the driver and the Hyundai RMR PM580 only weighs 1925 lbs which means that towards the end of the race, the oxygen starved engine still won't have a lot of work to do.
Source: Autoblog