The police force that is. The British police force that is, it kind of had to…really.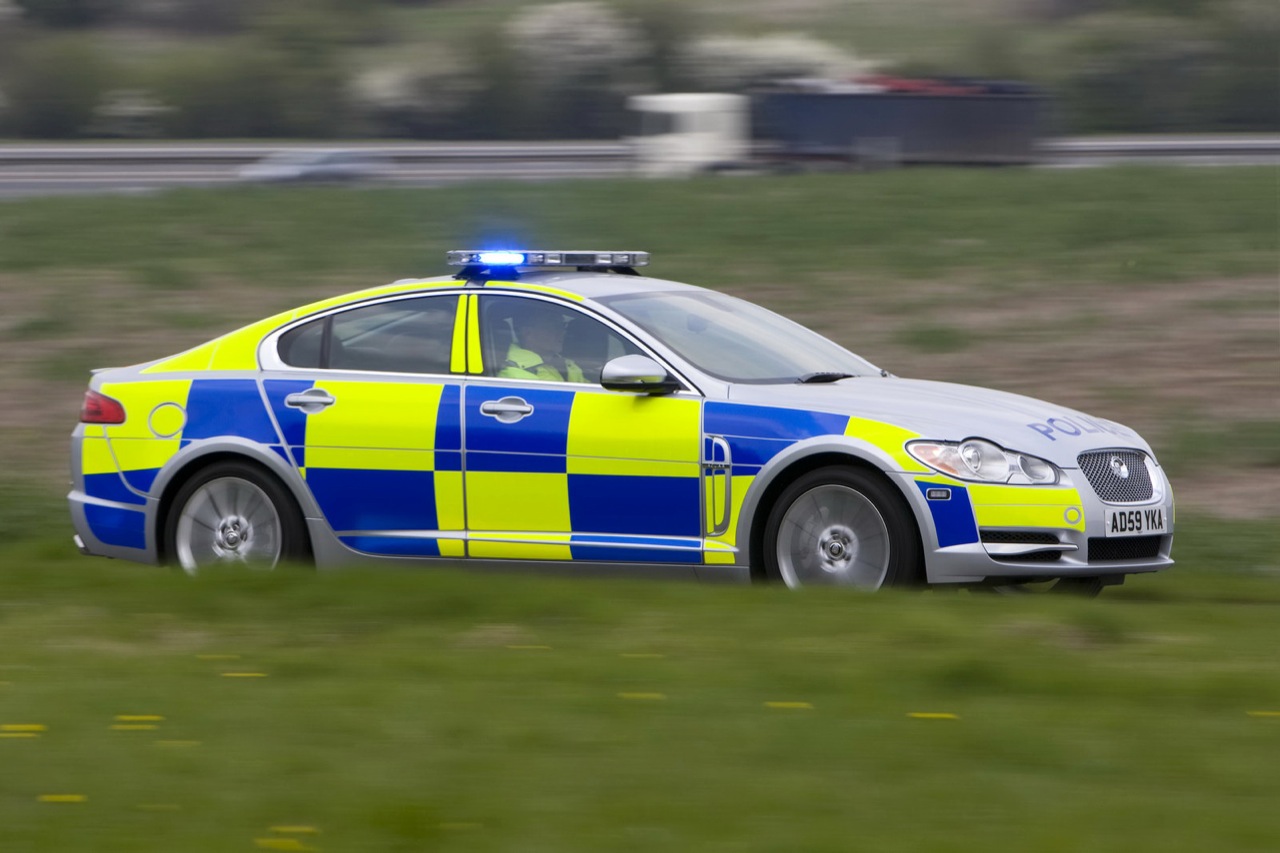 The new Jaguar XF Diesel S will see service with the Central Motorway Police Group.
The Central Motorway Police Group sees active duty across Staffordshire, Mercia and the West Midlands and in order to help carry out activities in the sector they have seven high-performance Police vehicles based on the Jaguar XF Diesel S model.
The British police standard issue Vauxhall Astra diesel has always been a bit of a target for people willing to take hits at the poorly equipped forces in England but we're guessing this Jag will not be sharing it's fate.
The special equipment added to this car in order to turn it from an normal XF Diesel S to a police vehicle include a roof mounted light bar with 3600 blue flashing lights and integrated side alley lights, blue and white flashing LED lights inside the front grill, side mounted blue flashing LED lights, blue and red flashing LED lights integrated in the rear light clusters. That pretty much sums up the blues and twos setup and the list still has some interesting stuff on it. For example there's a Home Office-specification electronics 'Police pack' that powers a full suite of electronic equipment which aids the rest of the system to work properly.