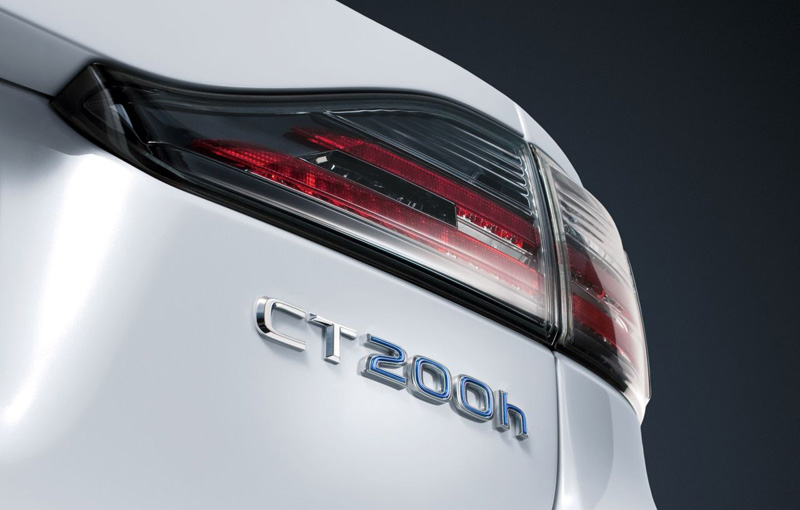 Lexus revealed today the first teaser of the CT200h model, the premium compact based on LF-CH concept, which will officially debut at the Geneva Motor Show, ready to compete with the BMW 1-Series and Audi A3.
Lexus was skimpy with details, leaving to be seen just a small part of the rear aspect of the model, big surprises being reserved for the Geneva Salon. Even so, is expected for the production model to not differ too much compared to LF-CH concept talking about the design. The new Japanese compact will measure 4.3 meters long, 1.79 meters wide and 1.4 meters tall, good premises for a large model.

Lexus released today the first teaser of CT200h model, series version of concept LF-CH, unveiled last autumn at the Frankfurt Auto Show. The Japanese are preparing to give birth to their first compact, able to compete with the heavyweights of the premium segment: BMW 1-Series and Audi A3.