The Subaru Legacy has always been the sort of car that was so good almost nobody understood why but apparently this isn't enough for the Japanese Domestic Market.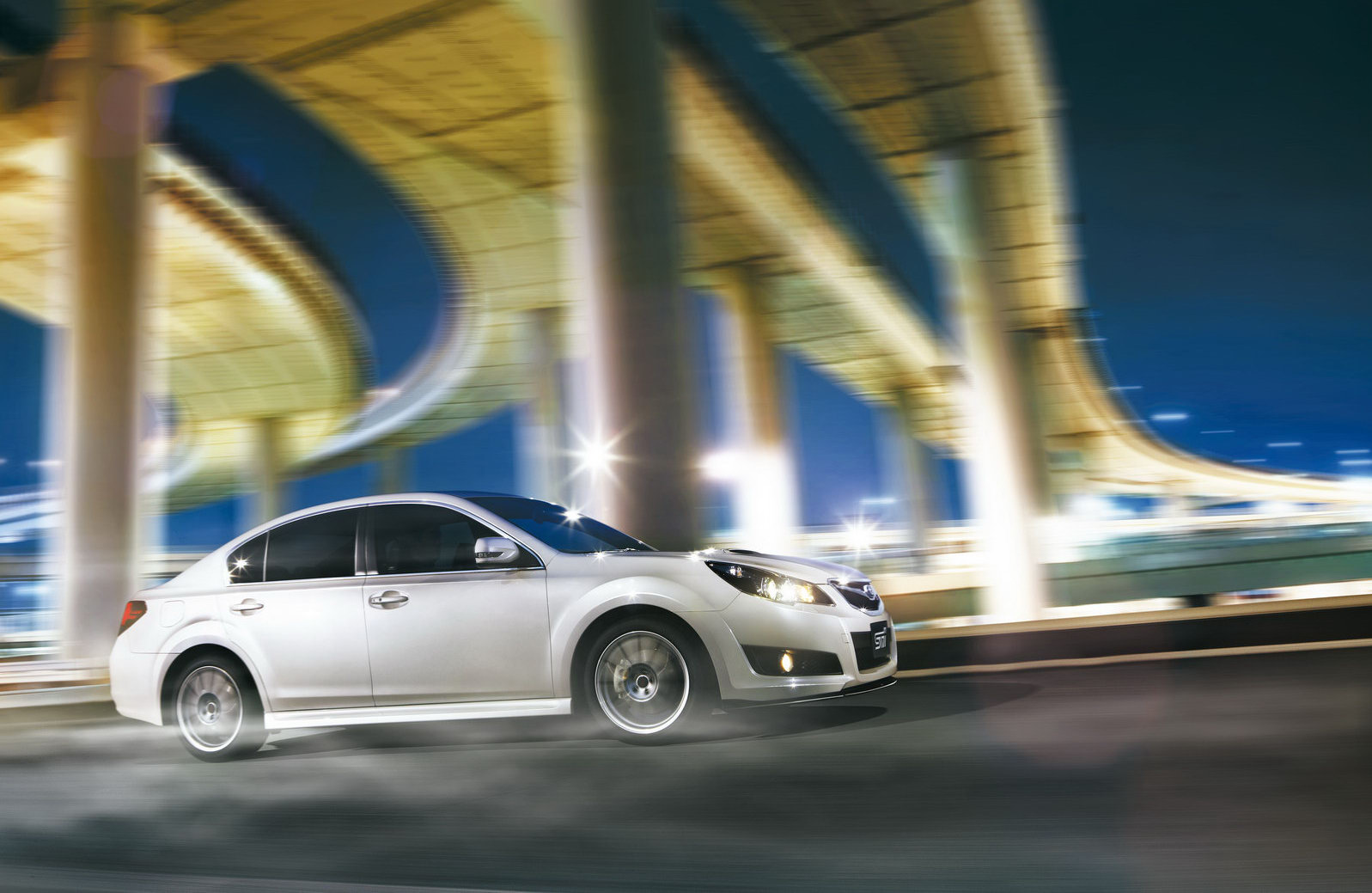 Oh no, Subaru's in-house tuner, STi, really went to town on the latest version of the discrete sedan and estate version to wear the Legacy name.

The Japanese tuners consider the 2.5 liter engine 4 cylinder boxer engine to be bonkers enough so no upgrades were done to the turbocharged beast but there's still plenty of goodies in this new version of the Legacy B4 2.5GT tS.
The list of performance improvements includes a Bilstein suspension, strut tow bars, sport exhaust system, and 18-inch multispoke alloy wheels shod in 225/45 R18 rubber. My guess is that although it sounds tasty, it's a good thing they're JDM as this whole sets probably makes the car a lot sharper in the bends but possibly also a lot more uncomfortable.
The stuff that would probably make the wishlist for buyers from other parts of the world are the cosmetics and the interior trim. The exterior stuff is just as you would need, nice and discrete: a front lip spoiler on both models, along with a discreet boot lid spoiler for the B4 sedan and a roof spoiler for the Touring Wagon.
The interior accommodations for the STI Subaru Legacy features an even more desirable list such as a revised instrument panel, sport seats dressed in alcantara and leather with contrasting red seams, decorative carbon trim in a titanium finish, STI leather steering wheel and gearbox lever with red seams and of course how can we forget, STI-branded floor mats.
The cost for a these cars is the equivalent of $44,190 for the sedan and 45,920 for the estate.