This week's Tuning World Bodensee 2010 boasted the perfect opportunity for Opel tuning specialist Steinmetz to introduce some tasteful mods for the latest generation of Astra hatches.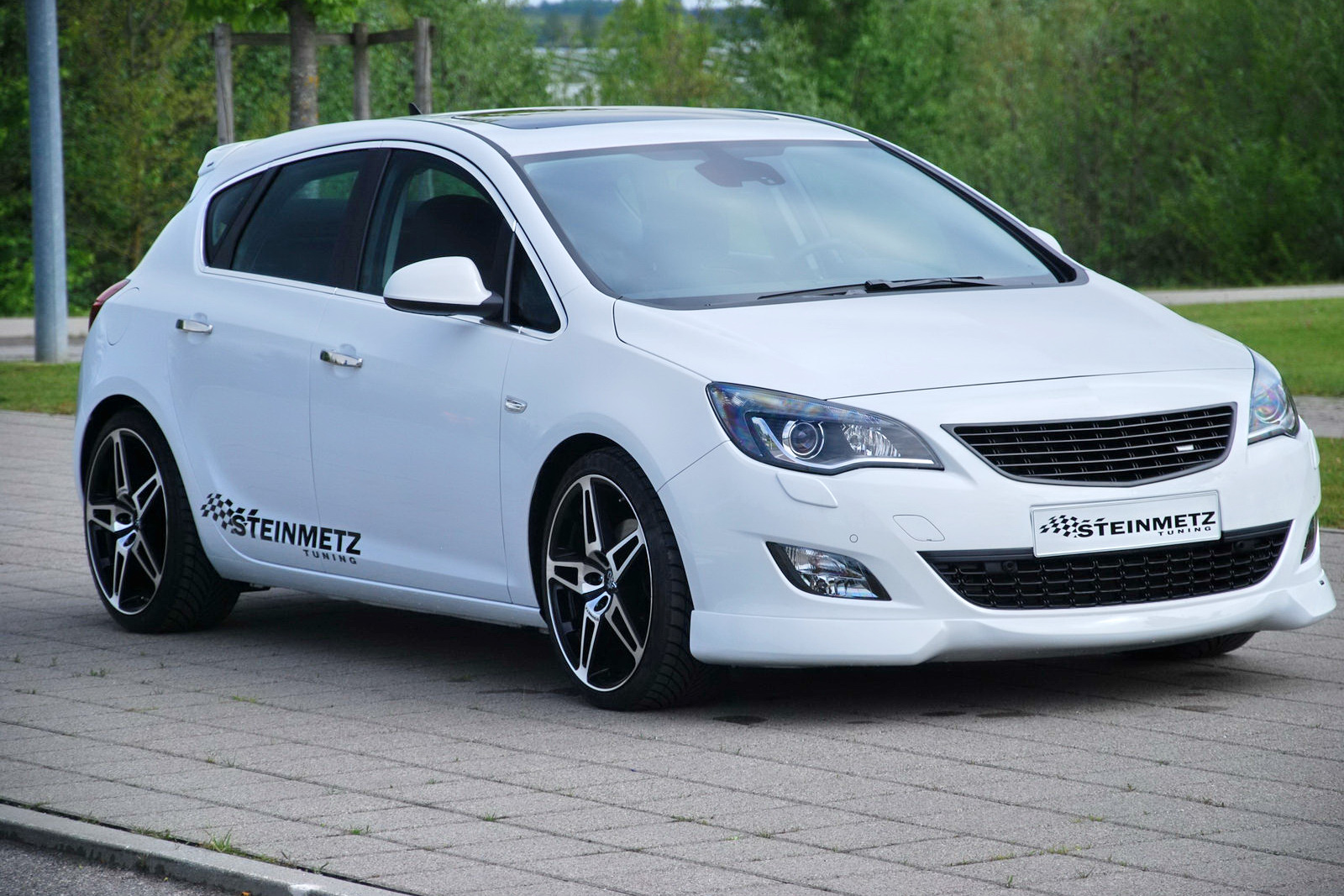 The kit is mainly made up of the usual exterior kit with specific detailing; a front spoiler and a rear wing plus new upper and lower front grilles finished in black.
Should you want to treat your Astra to more there are a few options provided by Steinmetz you may want to consider, chief among which are the new 19-inch alloy wheels. These come in two design forms and will run on tires size 235/35 R19.
Need a bit more stance? No problem, there's a new lowering kit that brings the compact hatch down by 1.2 inches.
Still not satisfied? Well how about something to make you feel special while driving it not only while looking at it. Thinking of this situation Steinmetz offer a few interior treats: a gear display which shows the driver the gear currently selected, floor mats with a stainless steel logo, and stainless steel sill trims.
Sadly there's nothing new under the bonnet but this kit is something your Astra desires. Trust me on that.