German tuning firm Kicherer decided to have a go at Stuttgart's latest super coupe, the SLS AMG Gullwing and I rather like it.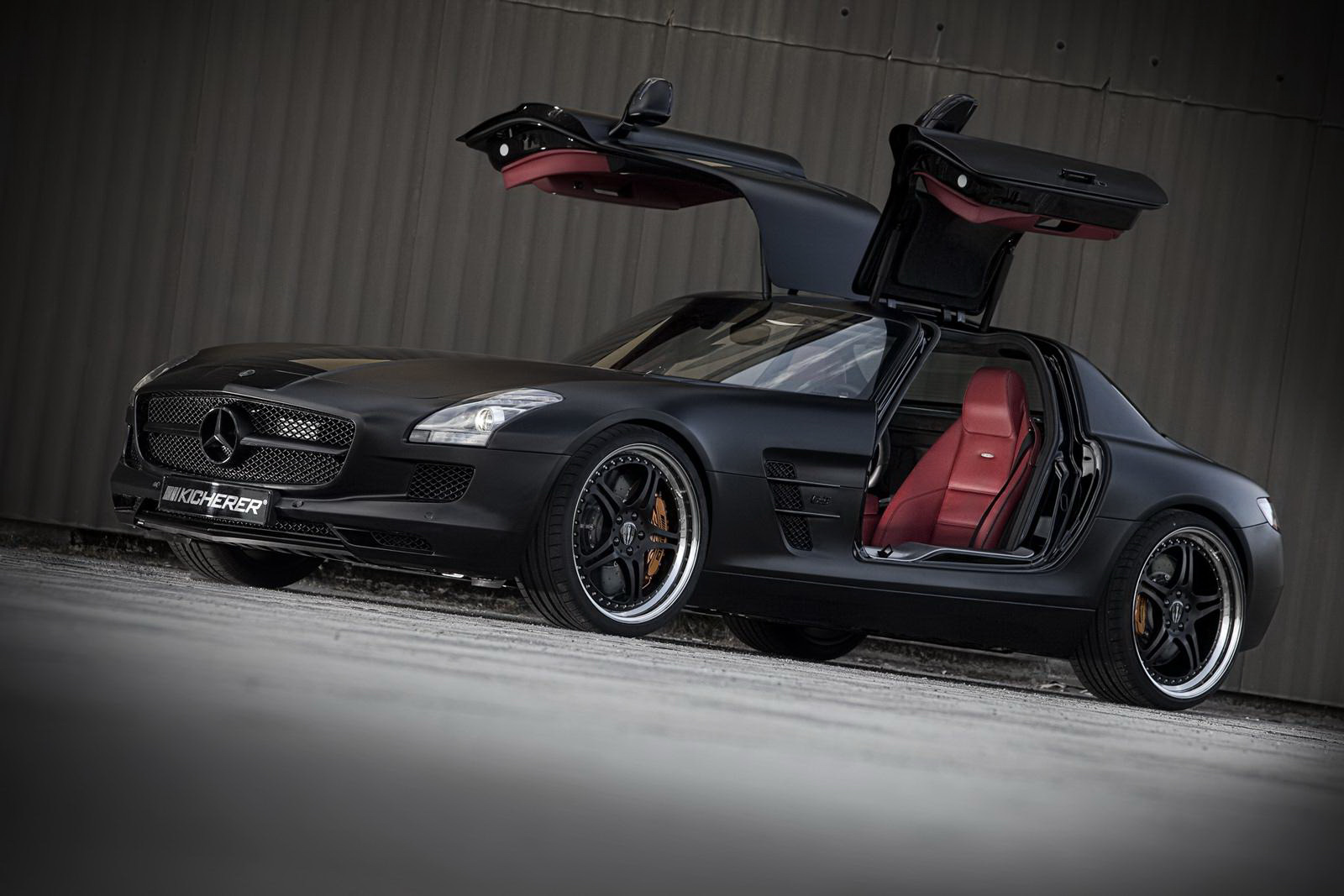 The new creation doesn't really go a long way away from the original yet the image it provides is totally different.

The modified Gullwing now boasts a full body matte black foil wrap which is combined with some glossy details such as the center-section of the hood and the new front and rear aprons. The German tuner also made use of a set of 20 inch wheels, in black of course, with the addition of a polished lip.
When you get to the list of performance modifications you can find a remapped ECU and a custom sport exhaust system that help increase the front/mid mounted 6.2 liter, award winning V8 engine's output from 571 horsepower to 620 horsepower.
To keep the extra grunt on the road you will also get the benefit of an adjustable sports suspension.
What i like about this tuning job in particular is the fact that this new look is the bad boy look I'm into when it comes to a fast Mercedes.