A world wide renown pickup truck since the first time it was made, the Toyota Hilux has always had workplaces in some of the toughest conditions known to man.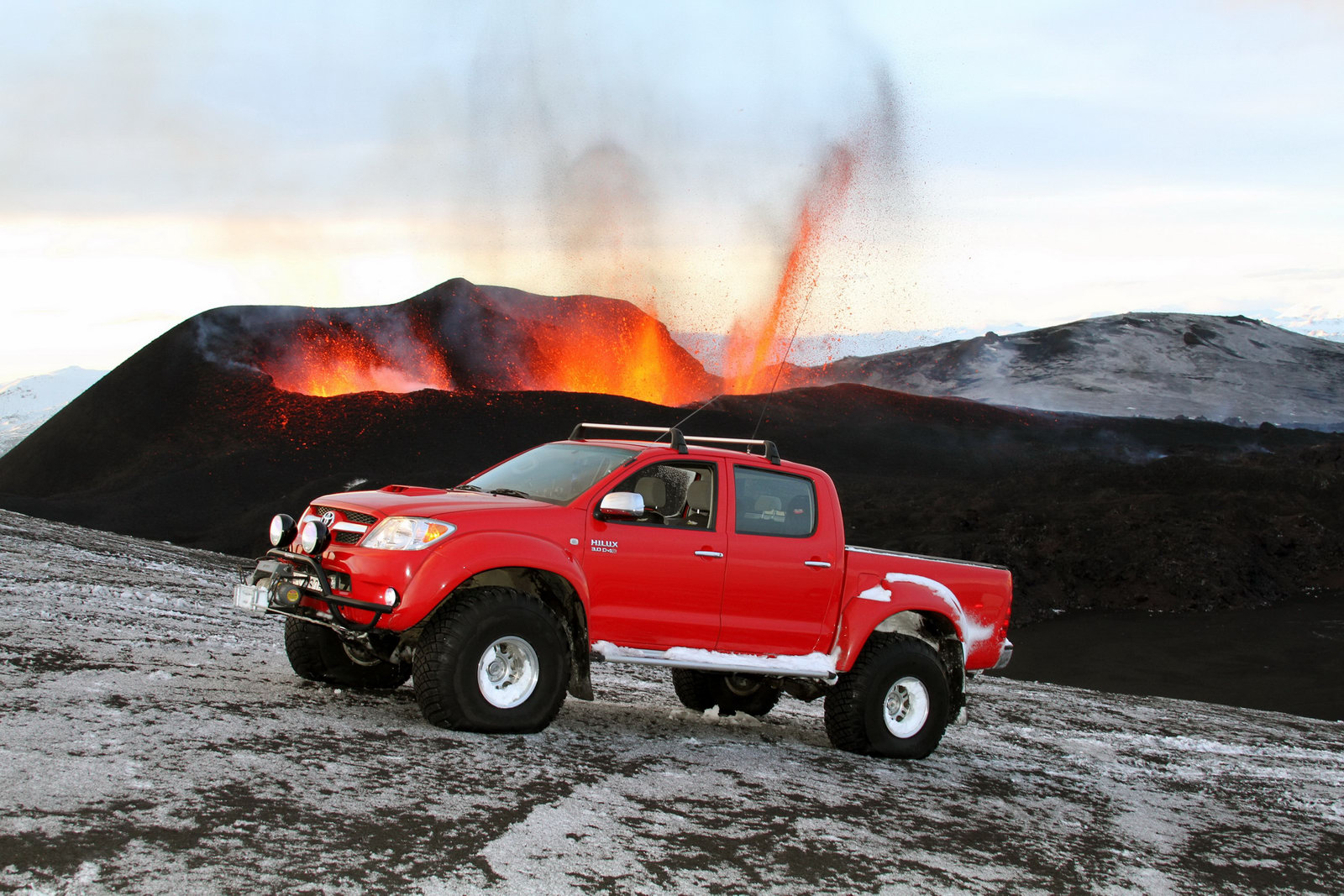 Whether they carry Top Gear's crew to the North Pole, run down Australia's Outback or ferry guerilla forces against the UN Armies the Hilux has become iconic.
Recently however it got a new trophy under it's (fan) belt. A team of scientists modified one and took it to record one of nature's most spectacular sites. The Icelandic Eyjafallajökull volcano had been dormant for a lot more than normal and when some signs of it's eruption were recored the scientists scrambled up the mountain with a time gap of hours before the event was to happen.
They managed to set up the equipment and be ready for the eruptions with just a few hours to spare. Eyjafallajökull blew it's top on Wednesday, sending a vast amount of debris up to 30.000 feet in the air. If you were lucky enough to be in an airport that day, this event is most likely to have kept your flight grounded.
The pickup truck used to climb up to the site was a current model of the Hilux Toyota with a few modifications such as extra guards, a winch, some additional lights and some 38 inch low pressure tires.