Volkswagen have just announced that a new trim level will be available for the Eos hardtop convertible in Europe.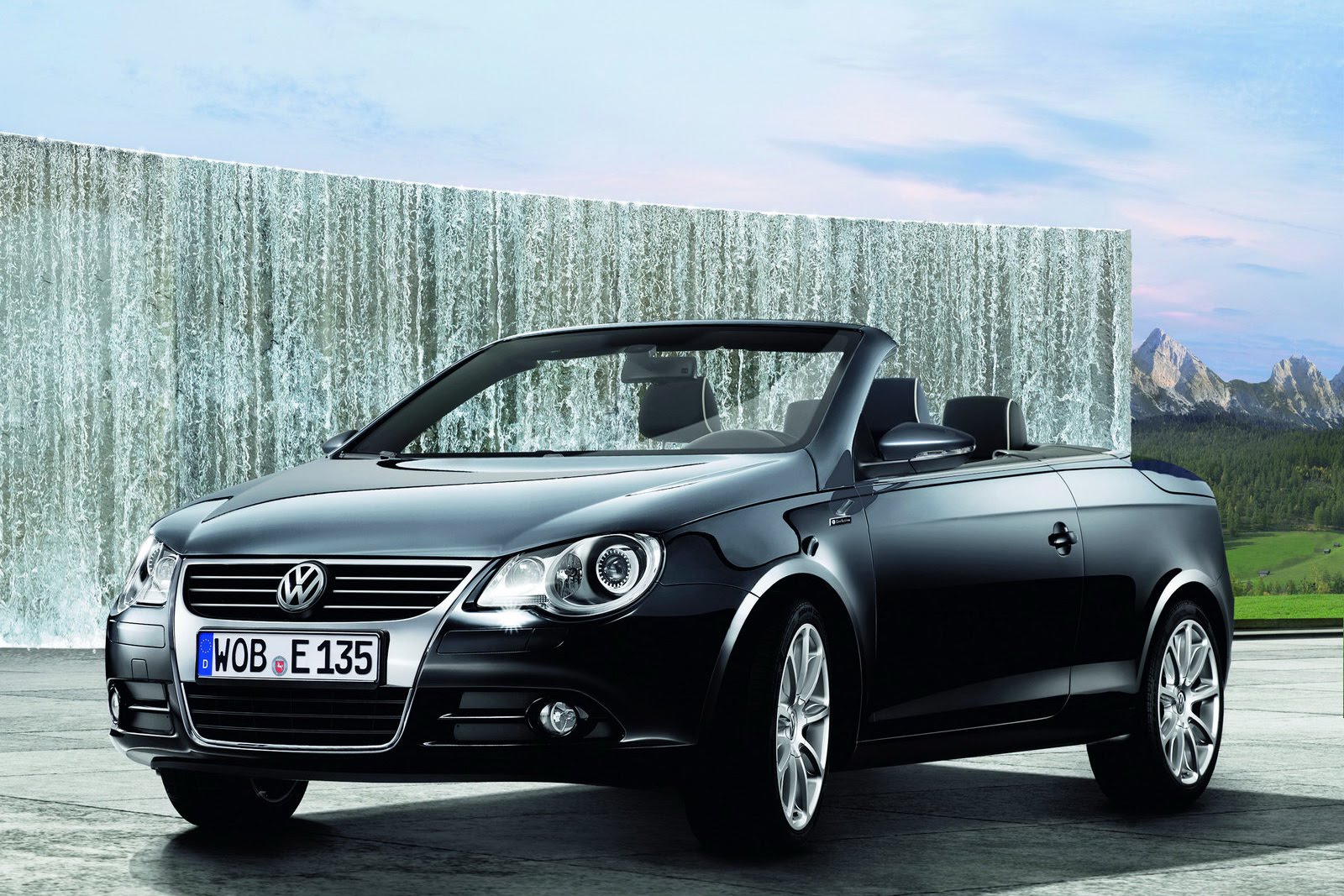 The new package is called Exclusive and it gives you just that as it's solely purposed in making your Eos more different from the others.
What the Exclusive version of the VW Eos offers you is a two-tone nappa leather combinations, a special set of alloy wheel options and black "piano lacquer" trim inlays. Sticking with the new two-tone nappa leather interior you actually get a choice of cinnamon or corn silk beige leather destined to cover the center sections and the side panels, this will contrast with the "traditional" black leather that's pretty much everywhere else. What is referred to as black "piano lacquer" is just a fancy name for some nicely finished trim inlays with coloured seams and piping.
Enough talk of the interior, what you get on the outside isn't as revolutionary. You get the option of lowering it by ordering the sports suspension, you get a choice of any of the three alloy wheels, all of which are 18 inch and, most importantly, you get the VW Exclusive badge.
If the exterior isn't as fascinating as the interior, the underneath is completely boring. Nothing has changed under the bonnet of the VW Eos Exclusive. The price is new though, it's €34,350 in Germany.