The Lexus LFA, one of the biggest ever surprises in terms of supercars coming from a manufacturer with no heritage or tradition in this domain will be getting even hotter.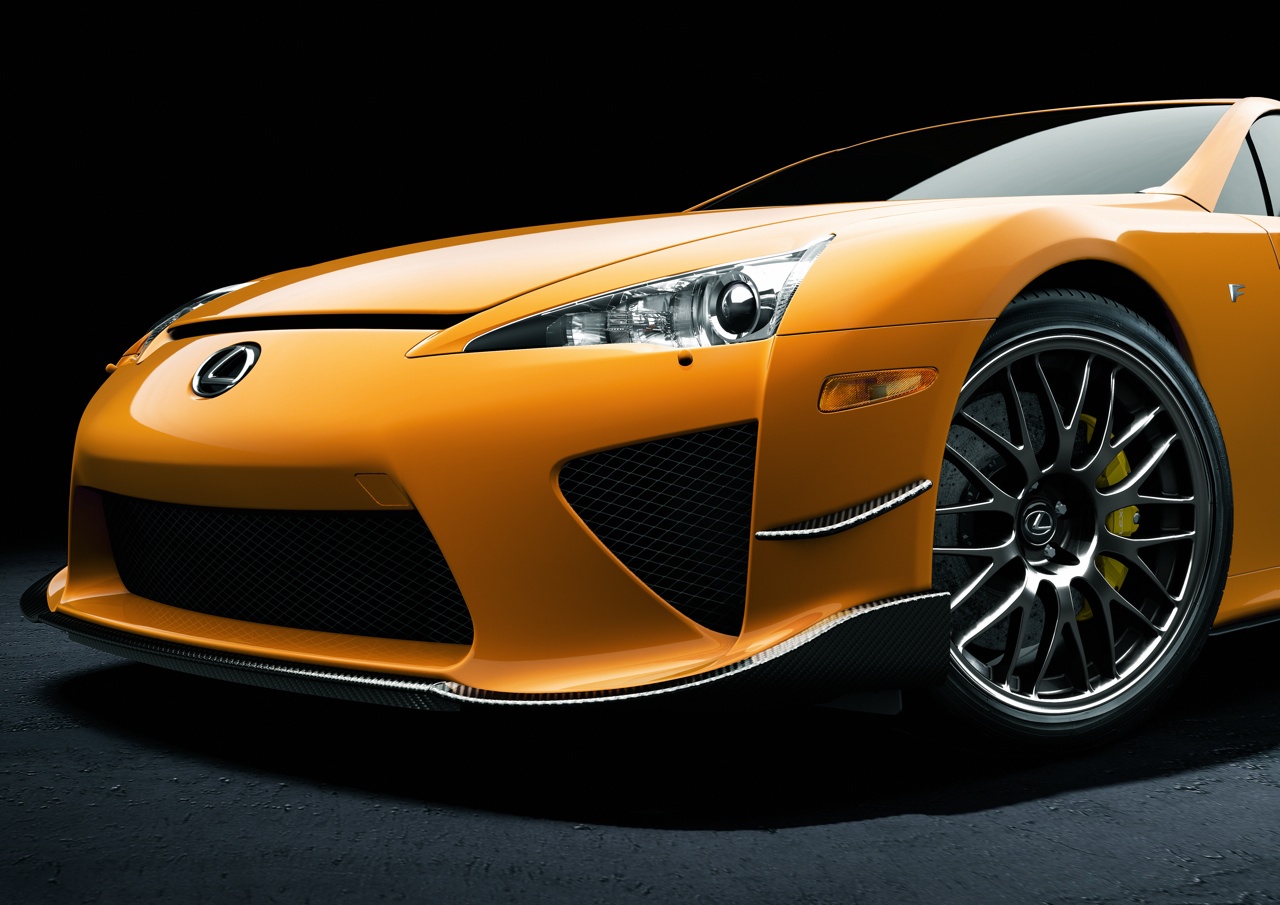 Lexus have said that despite the massive asking price for this car they will not be making any profit on it because the technology that goes into it is that expensive.
Should you not be impressed by statements such as these and you are not considering getting one of the 500 ever to be made don't worry; Lexus are concerned about you're extreme thinking as they decided to do a special version which will be even more exclusive with the production count ending at 50 for the Nurburgring packaged ones.
The LFA Nürburgring Package to commemorate the car's participation in the 24 Hours of Nürburgring. The special edition gets you a new front splitter, dive planes and a fixed rear wing that's identical to one that's found on the race car.
That doesn't end the list of changes as you now get an extra 10 horsepower that has been squeezed out of the 4.8-liter V10 bringing the total to 562 horsepower. The new power will go through an updated version of its special gearbox that will now be capable of shifting cogs in 150 milliseconds.
There is an issue of the price, it will be getting an extra $70,000 out of your pockets for the package price above the $375,000 list price for this car. Want a special black color? That'll be another $20,000.