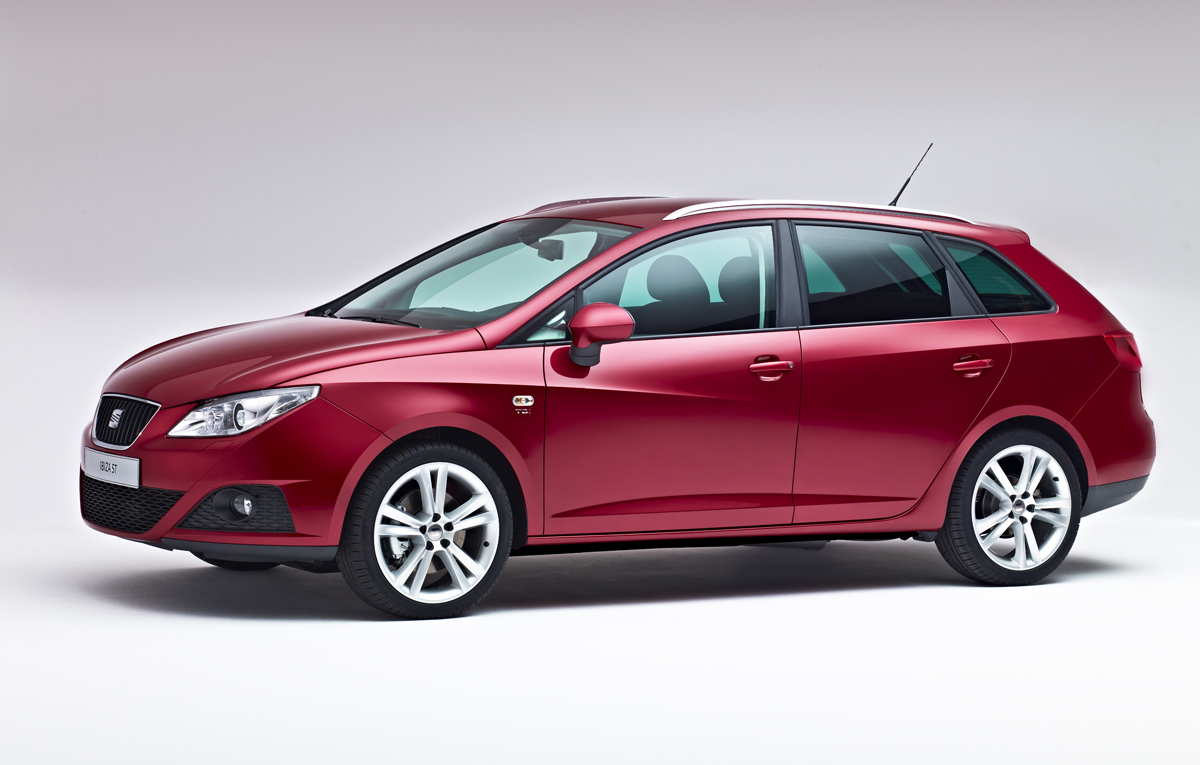 Seat has published few hours ago the first information sand pictures of the new Ibiza ST, derivatived break from the Spanish's hatchback. Expected to debute live on March 2 at the Geneva Motor Show, the new Seat Ibiza ST makes its appearance earlier, the Spanish publishing today the first informations about the newest member of the range of Martorell.
The third derivative in the range of Seat comes with a sporty design, inspired by the shapes of the concept presented last year in Frankfurt. The front aspect is preserved intact while the posterior gets the features of a pure break, dominated by a set of optical blocks which extends on the tailgate.

The new Ibiza ST is bigger with 18 cm than its hatchback brother, which translates into a total length of 4.23 meters, enough to serve customers who want a generous interior space but also a big trunk, capable to summarize 430 liters. Normal load capacity can be increased by folding down the seat fractional and access in the trunk can be facilitated by wide opening the tailgate.