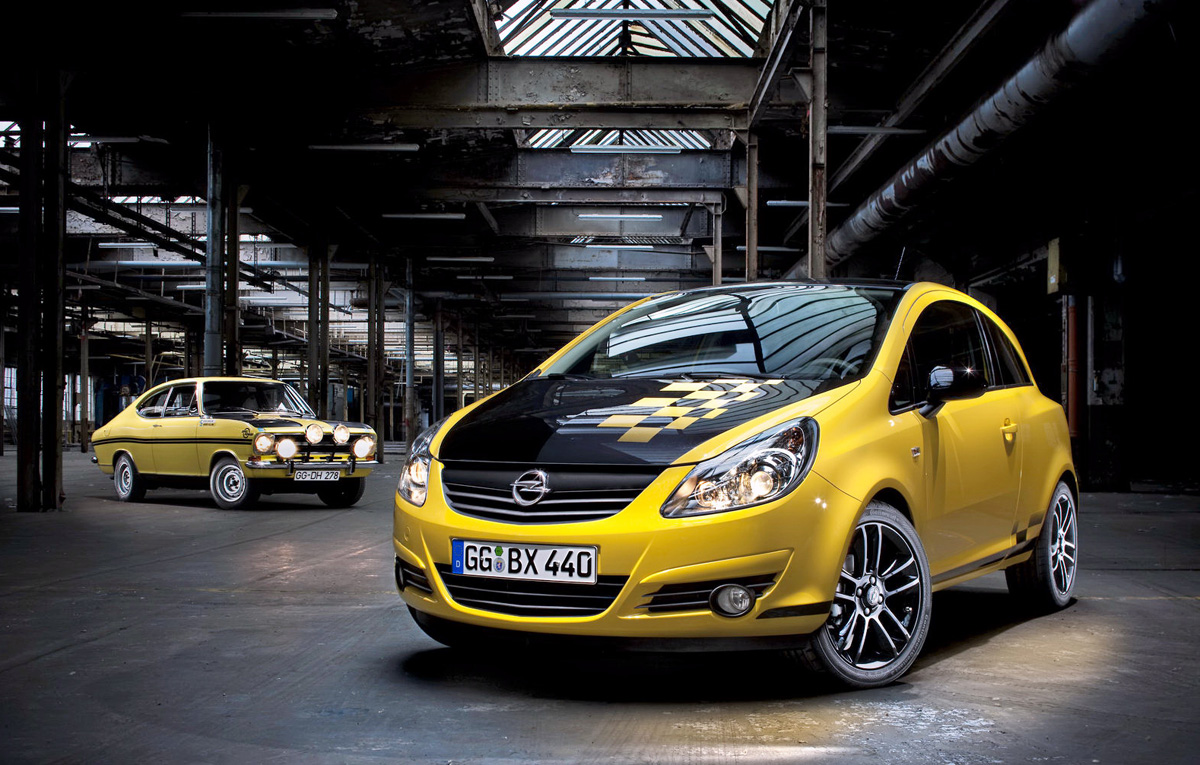 Opel has released a special edition of Corsa to pay homage to the legendary Rallye Kadett B Sprint in the late '60s. The special edition was called Color Race and comes with a lot of aesthetic changes. Opel is trying to close their loyal fans with a special Corsa edition, created in honor of a legendary model, who made the furor in the late 60s, early 70s: Kadett B Rallye Sprint.
Limited edition, named Color Race, comes with a number of aesthetic modifications but without mechanical changes, performance is the same as a standard Corsa. Opel Corsa Color Race is available with three special colors for outside: Sunny Melon yellow, white Casablanca and red Magma.

All these shades are combined with a black hood and roof and more vinyls that mimic the flags with boxes. Exterior look is complemented by a set of 17 inch alloy wheels and a discreet rear spoiler mounted on the tailgate. Under the hood of Color Race version will be obedient diesel engines or gas: a 1.4 liter engine rated at 87 and 100 horses and a 1.7-liter CDTI developing 130 horses. Special edition starts at 15,560 euros in Germany.