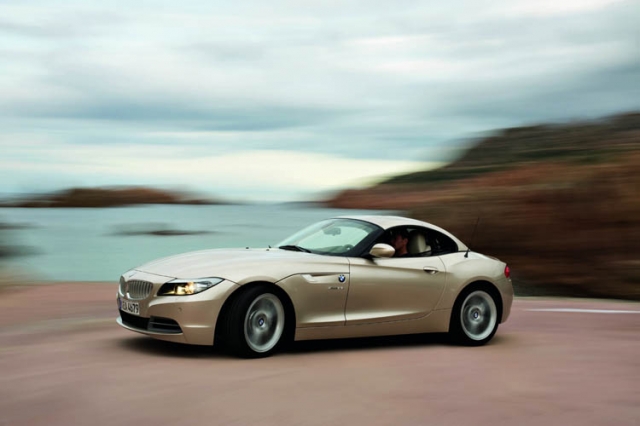 After months of speculations, we can finally take a look at the real pictures of the 2009 BMW Z4 E89 and the engine specifications.
Visually speaking, the changes in the aspect make all the difference. The new Z4 has a far better shape than the older version. On a functional level, the electrically folding hardtop takes only 20 seconds to open or close. The standard version will be equipped with a 6 gear manual shifter and the smallest engine will develop 204 horse power. On the opposite side, the 3.0 liter engine will offer 306 horse power. The price for the top version is $63,537 or 47,450 euro. 2009 BMW Z4 E89 pictures after the jump
At this point, most people are just waiting to see the official presentation of the 2009 BMW Z4 E89 at the Detroit Auto Show.