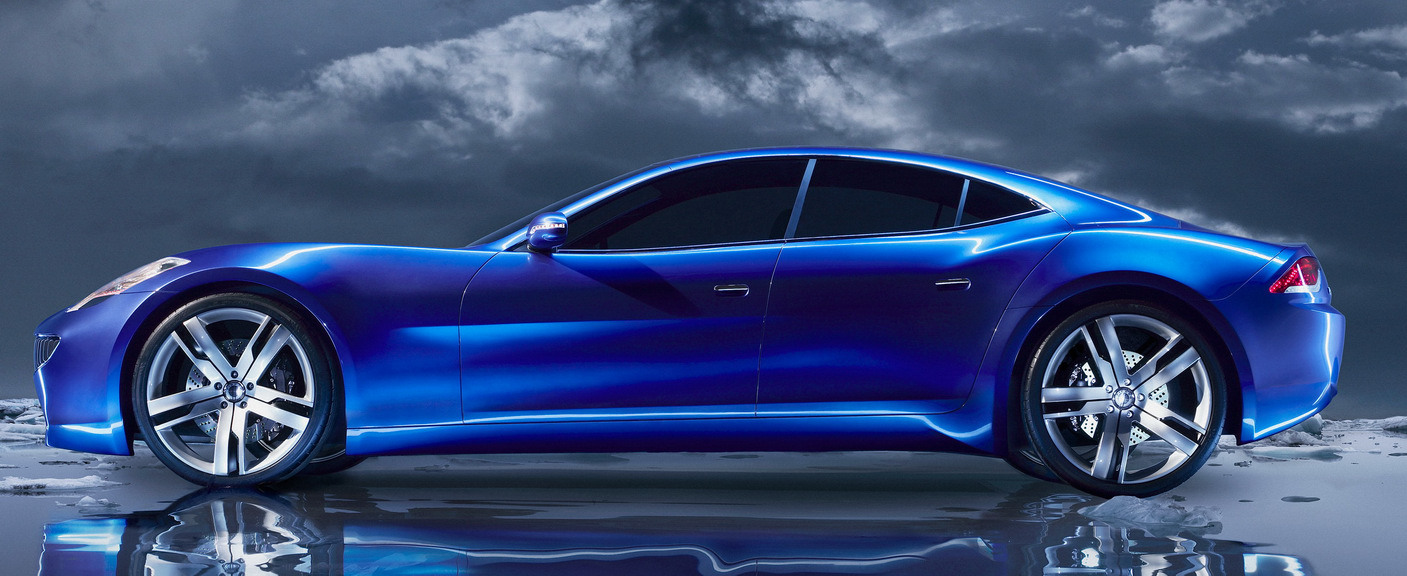 Yes, this is a hybrid. The production of the Fisker Karma will start in 2009 and it is certainly one of the best hybrids around.
The car will be able to reach the top speed of 125mph and 0-60 in only 5.8 seconds, which is an unbelievable performance for a hybrid. You will be able to drive around 50 miles on your batteries and when you run out you will have to use the 2.0 L engine which develops 260 horse power. It will also recharge the batteries while you're driving. Nobody knows where will the car be produced, but it will surely use a GM engine.
The Fisker Karma hybrid will cost around $80,000.